13A SuperFuse mains Plug fuse, single
Upgrade your purchase with these options:
Delivery is charged at cost.

information
Replacement 13A mains plug fuse makes it easy to upgrade power cables


Features a specially-developed version of our legacy Super Burn In™ treatment


Includes DeoxIT Gold® wipe for treating end caps before fitting


Supplied as a single fuse (packs of five are available here)
The Russ Andrews 13A SuperFuse™ is a replacement fuse designed to be used with power cables that need 13A mains plug fuses. They feature a specially-developed version of our legacy Super Burn In process. The SuperFuses are supplied with a DeoxIT Gold wipe for treatment just before fitting.

What's included
Single 13A SuperFuse
DeoxIT Gold wipe
'Fitted with SuperFuse' label
instructions
protective pouch
Information Downloads
Buying Guide
Why an audiophile mains fuse?
No matter how good a mains cable you use, electricity still has to pass through that small piece of fuse wire in the mains plug. Our solution was to develop a high-performance fuse that mitigates these negative effects as far as possible, and at a price that was more affordable (noting that audiophile fuses could cost anything up to around £200 each). To do this, we selected an existing, fine-sounding fuse that we were able to upgrade with our own unique knowledge and techniques to make it sound even better.
Read more >>
Specifications
Russ Andrews specification 13A mains cable fuses
Unique Super Burn In™ treatment
Nickel plated end caps
Silver plated, copper fuse wire
Length: 25.4mm Diameter: 6.3mm
Ceramic body
Supplied with DeoxIT Gold® wipe
Manufactured to BS 1362
Excluded from our 25 year Lifetime Warranty
---
Money Back Guarantee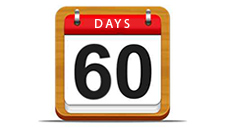 Don't forget! We're confident in the performance of this product that it is covered by our 60 Day Home Trial with Money Back Guarantee. Buy the product and if you're not completely satisfied, you can return it within 2 months for a refund. For full details
click here.
---
Review

"The price of the fuse which, initially, might have triggered howls of derision seemed, after the test, to be rather low. Low, that is, considering the improvements in sound quality."
Read more about the review
here
---
Overall product rating

4.6

/

5

reviewed by

Raymond Collins




29 Sep 2021
Yes, I recommend this product.
A genuine surprise. Fitted to my CD player it gives noticable lift to separation, clarity, openness and overall realism. Can't speak for others but well worth 20 quid.

reviewed by

Mr Glyn Hall




20 Mar 2021
Yes, I recommend this product.
I've just received my order of 2 Super Fuse 13A from Russ Andrews Today on 20/2/2021 and like i said In one of my previous reviews they Are fantastic I've just put one in my audioquest mains cable Y2 going To my Samsung TV and the other One in my audioquest Y2 mains Cable going to my Freeview HD Receiver Panasonic that i own and What a difference in picture Quality And sound quality you can here all The highs and lows like midrange Treble Bass as well i will be back to Re order some more of Russ Andrews products as I'm a new Customer here just dipping my Toes in so i don't drown lol ho and By the way i did receive your gift of A mint chocolate bath through the post once again keep up the good Work thank you from Mr Glyn Hall.

reviewed by

Glyn Hall




06 Mar 2021
Yes, I recommend this product.
Today i just received my new Super Fuse from Russ Andrews on the
6/3/2021 as a new customer for The very first time i have ordered Anything from your company i Tried it on my Samsung TV and the Picture and sound quality
improved a lot just a little tweak Like a Fuse can change anything i Would recommend this product to Anyone who has a interest in hi-fi Or TVs for that matter i am pleased As punch with what i ordered from Russ Andrews i am definitely going To be ordering some more Super Fuse in the near future ect. Thank You Mr Russ Andrews keep up the Good work. Mr Glyn Hall.

reviewed by

Chris Hicken




16 Jun 2019
Yes, I recommend this product.
NA Spacedeck/arm/benz elevated to a whole new level with a single fuse, thousands of pounds worth of equipment massively improved for beer money, a no brainier to any hifi enthusiast. Now to the rest of the system!

reviewed by

Paul Gillingham




07 Jan 2019
Yes, I recommend this product.
Who would ever have thought it, changing such a small item as a fuse could make such a big difference. My hi-fi kit is high end, but I thought I would buy 3 fuses to try as I have heard so much about them. I guess you could call these fuses 'Small Wonder' they have released more bass, more top and more presence and I love them. Thank you.



reviewed by

John Harris




14 Mar 2018
Yes, I recommend this product.
"
Very Worthwhile Improvement.
"
Curiosity finally overcame scepticism and I tried a Superfuse in the mains cable to my integrated amp. The improvement was immediately apparent - more transparency in the sound picture, more body to the instrumental sounds. I have since added Superfuses to the mains cables of my phono-stage and CD player and again the improvement is readily apparent. The whole listening experience is so much more compelling

reviewed by

anonymous




13 Oct 2017
Yes, I recommend this product.
Brings out details and eliminates unwanted noise, to produce a more focused sound. I have fitted a Superfuse to all of my cables and Superclamps. Essential for getting the most out of your Hi-Fi.

reviewed by

Steve Morgan




12 Oct 2017
Yes, I recommend this product.
My last review in July was less than enthusiastic, but I had unknowingly had superfuzes in some power cables.
I had a few left from previous order, so when I purchased a Denon 41 mini system and q acoustic speakers for the conservatory, I thought why not try one in the standard lead.
I have to say that some humble pie was eaten, as the imaging and focus of the music was improved.
Not sure how but the improvement was evident.
Customer Service Reply
Thanks for your updated review!

reviewed by

Steve Morgan




13 Jul 2017
13a superfuse mains plug fuse%2c single Review
Bought 4 to replace all in my power cables, but found I already had 2 I the main components. Changed them anyway, listening to the same track as I went along. There appeared to be some subtle differences, but that could have been tired ears. Disappointed but not suprised that there were not the improvements events that others seem to suggest. But hey ho only £100 and free shipping..
Customer Service Reply
Thanks for taking the trouble to leave a review. If I'm reading your comments correctly, you found that adding the two additional SuperFuses to your lesser components didn't bring any further substantial improvements. Thanks for giving the additional SuperFuses a try... that's exactly what the 60 day Money Back Guarantee is for. Don't forget that if you aren't happy with any of our standard cables and accessories (including our SuperFuses), you can return them within 60 days for a refund (you can find out more information on our money back guarantee by following the links at the top of each page).

reviewed by

Mike Bickley.




13 Apr 2017
Yes, I recommend this product.
"
Mains Fuse Sound Improvements
"
I have now refused almost all the items in the kit the turntable being the only item still to do. These include CD Player, Amplifier, phono amp, tuner and subwoofer.

The phrase 'sum of the parts' certainly applies to fuses when they are installed incermentally over a period of time. Thouroughly recommended.

reviewed by

Mike Bickley




10 Mar 2017
Yes, I recommend this product.
I sarted using superfuses, in the following order: amplifier, tuner and phono stage. I thought that there were improvements, but nothing to rave about, I was migrating from another manufactures specialist fuses.
The next stage was to replace the fuse in the plug which supplies the BenDuncan isolation transformer, and the fuse in plug to the splitter board.
This gave the biggest improvement yet opening the sound up and an increase in speed.
RA fuses have yet to be added to Stax energiser power supply, CD player and turntable power supply.


reviewed by

Rob Graham




06 Mar 2017
Yes, I recommend this product.
Like most l swithered on whether these fuses would make an audible difference. Having tried one in my Powerkord for the CD Player, the improvement was fairly substantial after only a few tracks so, as recommended in a review further below, I was straight on the website to get another for my hi-fi's extension block and, even greater was the audible improvement throughout. Next stop may well be RA's internal fuses.. nice job!

reviewed by

steven elphinstone




13 Feb 2017
Yes, I recommend this product.
good way to improve sound quality

reviewed by

TRE




26 Jul 2016
Yes, I recommend this product.
ra 13a superfuse single Review
Adds a degree of focus and drive to a systems potential.

reviewed by

Pietro Di Petta




25 Jul 2016
Yes, I recommend this product.
I have pretty much every mains device Russ sells, about £6000 worth of boxes and cables...and I still heard an improvement!! I fitted one internally to my CD player as well as the plug. My impressions: Music is much more listenable, clear, spacious and bass has serious heft, volume can go LOUD without distortion, so live albums are intoxicating, especially through headphones. I also spared a thought for the passion and integrity that goes into the products...Thank you most sincerely Russ.

reviewed by

Russell McInnes.




25 Jul 2016
Yes, I recommend this product.
I replaced the fuses in all my supercords and was immediately impressed. Better rhythm, detail, smoother treble. more presence and realism to voices and instruments. Deeper better controlled bass etc etc. After a few weeks the sound seemed a bit shouty however. Then I realised I had forgotten about the fuses in my extension blocks. Replacing these has been a REVELATION!!

reviewed by

Peter Chadwick




21 May 2016
Yes, I recommend this product.
"
Fabulous Value For Money
"
I bought my first SuperFuse a year ago for my 19 year old Arcam amp (which already had a PowerKord) and was immediately impressed. My Arcam CD player (which also has a PowerKord) has just been repaired after being out of service for a year: as soon as I got it back I bought another SuperFuse which arrived this morning. Having spent most of the day listening to music, I'm even more impressed than I was after buying the first one. More music, and the sound of people playing instruments together (although they rarely are, of course). For anyone still wondering whether to risk buying a SuperFuse - stop wondering and just try one. At the very worst all you will lose is the cost of postage, but I'll bet you won't be returning the fuse.

reviewed by

John Holgreaves




20 Dec 2015
Yes, I recommend this product.
I went to the checkout on four occasions to buy 5 fuses. Each time I said "No John, don't be silly £125 for 5 fuses". I eventually pressed the Buy key! WOW! excellent performance, should have bought them ages ago. One final twist 2 days later they came on special offer. I'm not complaining.
Customer Service Reply
Thank you for your feedback, we're delighted you are getting on well with your fuses. I'm sorry you missed out on the special offer; one of our customer care team will be in touch with you shortly to make amends.

reviewed by

andy souter




11 Dec 2015
Yes, I recommend this product.
Really great improvements using 4 fuses.
Most noticeable was the ability to produce very convincing detail and musicality where the music is particularly quiet. This was not there before and resulted in much more rewarding listening , many thanks

reviewed by

Nigel Sheepwash




18 Nov 2015
Yes, I recommend this product.
"
Excellent Upgrade That Achieves More Then You Think
"
I first fitted one of these to replace the Russ Andrews fuse in my CD player. Put on a Billy Joel album I have listened to for twenty years. By the end of the first song I was online purchasing another for my amp.

I could hear more definition and punch to the music and I only listen at low volumes.

Have now replaced all the fuses in my source components and extension cable. Expensive, yes if you think of it as just a fuse. But once you've heard it its a definitive improvement.