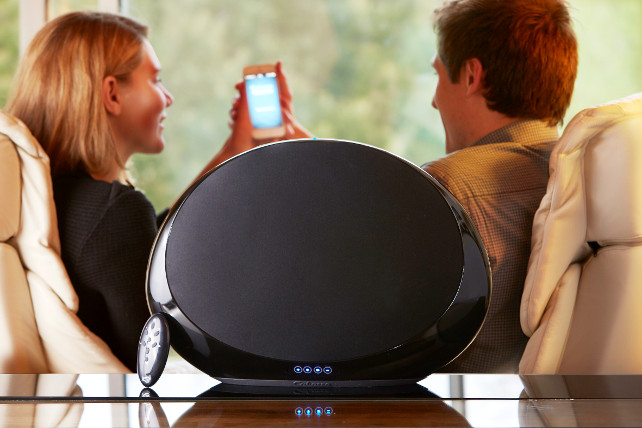 In July 2016, Hi-Fi Choice magazine featured a group test of six multi-room speakers, including the Cabasse Stream 1. Of the six, the Cabasse was the most expensive at £499. Given that its nearest rival is the highly regarded Sonos Play:5 at £429, the Stream 1 would have to punch hard to win the group medal. But it did, gaining the full five stars along the way.
What makes it stand out from the others in this test is what anyone who is a serious listener wants to hear; it's simply sounds far better - "it has bass impact that no other speaker in the group can match" and "as well as useful levels of extension, it manages to be detailed and tonally well balanced too".

Playing a track by Josefin Öhrn reveals more of the Stream1's ability to rise above the crowd: "the Stream 1 is genuinely entertaining. It sounds big and engaging with the bassline starting and stopping quickly and Öhrn's vocals sounding clear and extremely believable". He continues: "the top end is clear and uncongested, but even when pushed hard doesn't tip over into sounding harsh or bright".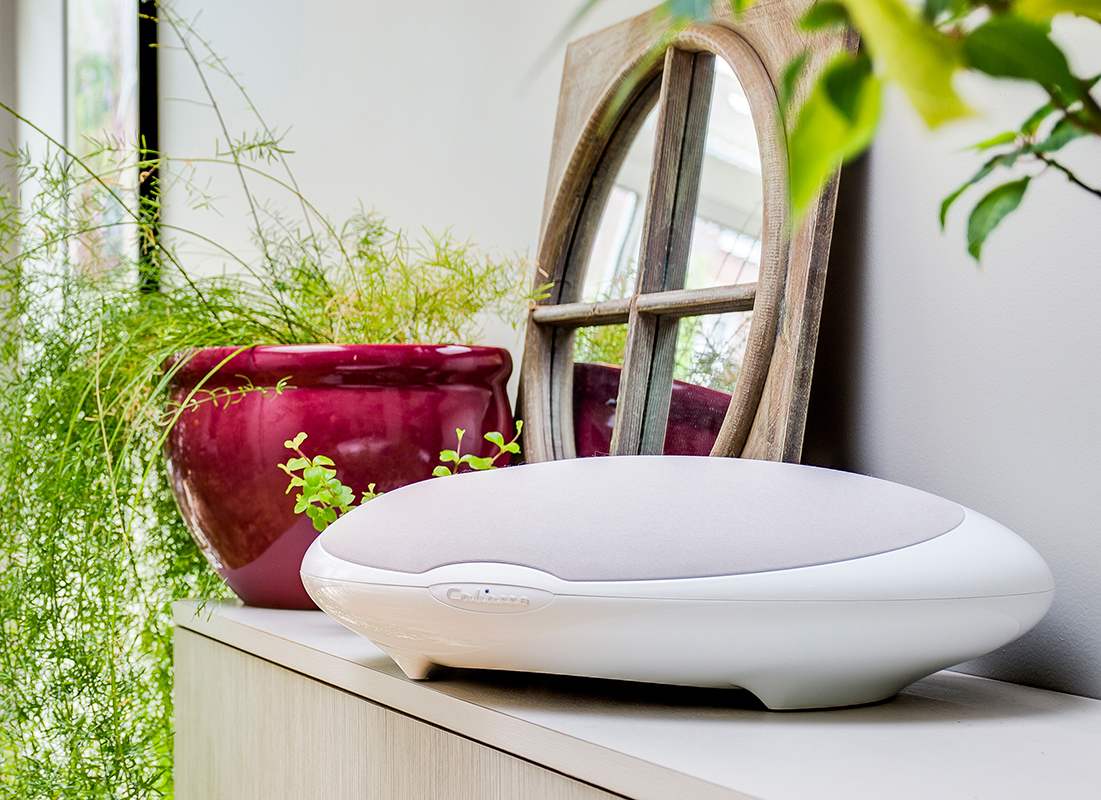 One of the advantages of the Cabasse is the way it can be placed in either an upright position (the reviewer's preferred option) or flat (see pics above). Indeed, if you want to, you can even wall mount the unit! The latter two options do perhaps have the disadvantage of 'enclosing' the bass driver a little and closing in the sound compared to the upright position. With this choice, according to the reviewer, Ed Selley, "it does a fine job of producing a wide image that goes some way to sounding like stereo". He adds that "this lends it an authority and scale ... that is comfortably in advance of what the other speakers here can achieve".

On the track Outlands by Tron, the sophistication of the way the Stream 1 can reproduce music from such a relatively small enclosure is clearly apparent. According to Ed, "the strings sound potent and free of any feeling of compression and individual instruments are distinct rather than sounding like a single orchestral mass". The whole feeling of spaciousness produced by the unit is equally impressive in that "the low-end extension is equally useful, serving to fill out the midrange and produce a sound that is sizeable and powerful".

In conclusion, he remarks that, despite some limitations in its functionality for multi room operation compares to the other units on test, the Stream 1 excels where it really matters, with its "big, powerful sound".

Magazine: Hi-Fi Choice
Issue: July 2016
Verdict: 5 Stars, Grouptest Winner
CLICK

HERE

TO BUY NOW