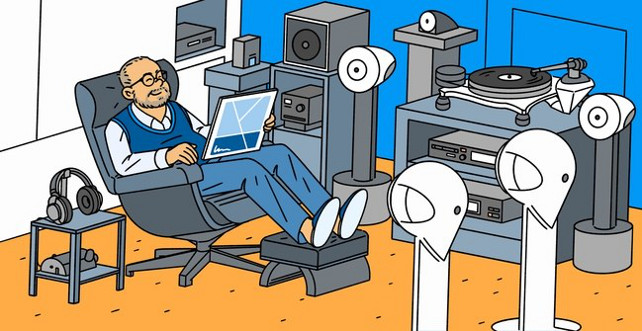 We are used to reading about Hi-Fi in the Hi-Fi press; that goes without saying. But like many other specialist interests, it's rare to see much written on the subject outside of its own field. So it was with interest that I recently read an article by David Denby, staff writer and film critic for The New Yorker magazine.

The article itself follows David on a trip around a number of New York's higher end audio stores, auditioning various levels of hifi system in the process. It's an interesting read from the perspective of someone outside of the industry with little professional knowledge of 'our world'; you can read the full article here.



New York Groove



Of specific interest to us, though, is his final stopping point at Adirondack on East Fifty-Seventh Street. Here was the impetus for his whole exploration. A few weeks earlier, David had attended the New York Audio Show and listened to a Luxman/Triangle system set up by the aforementioned dealership. He was impressed and the dealers promised to re-create the very same system in their East Fifty-Seventh Street premises a few weeks later.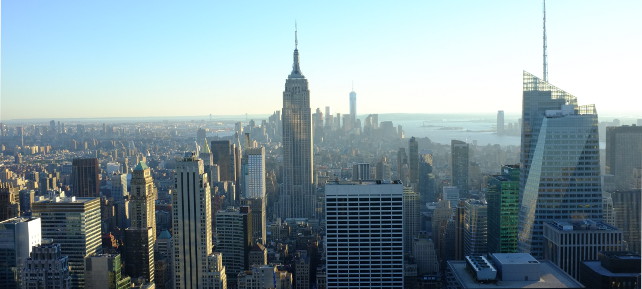 So it was that he found himself in the plush Manhattan dealership, joined by the well-respected Stereophile magazine reviewer Michael Fremer. The system they were about to listen to comprised:

Luxman PD 171A turntable (£5500) with Ortofon Cadenza Bronze MC cartridge (£1400)
Luxman EQ 500 tube phono stage (£5000)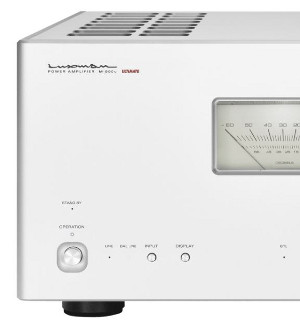 Luxman D-08u CD player (£11000)
Luxman C-900u pre-amplifier (£11000)
Luxman M-900u solid-state amplifier (£1100)
Triangle Magellan Quatuor speakers (£15000)
That's a not an insubstantial £60,000 system, before you start looking at supports and cables, so you'd be right to expect it to sound pretty good. "The sound this produced could not be described as lush, but it was full, to my ears very accurate, with tuneful, tight bass and open highs, and the spatial clarity was extraordinary" he writes. Playing a recently reissued vinyl copy of Leonard Bernstein's West Side Story soundtrack he reports that "I could hear the violins on the left, the bongos on the right, the xylophones in between, with a lot of air around each instrumental group. Staring at the blank space between the speakers, I thought I could see dancers in groups charging from one side to the other".

The set up sounded just as good with large scale orchestral pieces too. The London Symphony Orchestra's rendition of Shostakovich's Eighth Symphony conducted by André Previn "had bite without coarseness, and the brass-and-timpani explosions in the frightening third movement were enough to stop one's heart".



12TC to the rescue



The system may well have sounded impressive to someone with a limited experience of high-end audio, but what did the experienced expert think? "Sweet system," he commented. But then comes the really interesting part. Michael began to grow "dissatisfied with the cables running to the speakers - very expensive cables, made by Nordost - and he asked for a change". Obligingly, retail manager Jason Tavares "plugged in a much less expensive pair, the Kimber Kable 12TC". The result? "Damned if the sound wasn't better" Denby reports; "the bass lines clearer, the air around the solo instruments cleaner". "Case closed!" added Fremer.



High-End High-Price?
Now, we are all lead to believe that a high-end system needs high-end cables - and by that I mean expensive. But this little experiment provides the perfect example of how that theory can break down. High-end is not about how much you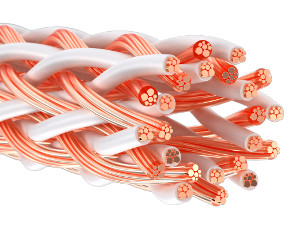 spend but how you spend it. 12TC is an excellent cable. Yes, there are better in
the Kimber range and had they carried on with the experiment,
adding the likes of Monocle-XL or the Select range of speaker cables, I have no doubt that the results
would have got better and better. My point is that even put in a very capable high-
end system like this, 12TC can outperform cables costing far more, so it's always important to listen and trust your own ears rather than just assume something sounds better - or worse - because of the cost.
CLICK HERE TO BUY NOW.
Please note that we are only able to supply Kimber Kable to addresses within the UK.