Carbon Interconnect with WBT-0114Cu phonos
Upgrade your purchase with these options:
Delivery is charged at cost.

overview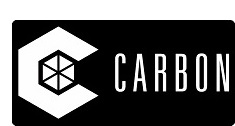 Kimber Carbon Interconnects
Ray and the engineers at Kimber Kable have been working feverishly for the last couple of years on a new range of cables. At long last the measuring and listening tests are complete and we're delighted that they are launching them in their 40th anniversary year.
The new cables consist of an analogue interconnect and three new speaker cables. The new Carbon analogue interconnect sits close to Silver Streak and Hero-HB in terms of price but is a significant step-up in performance.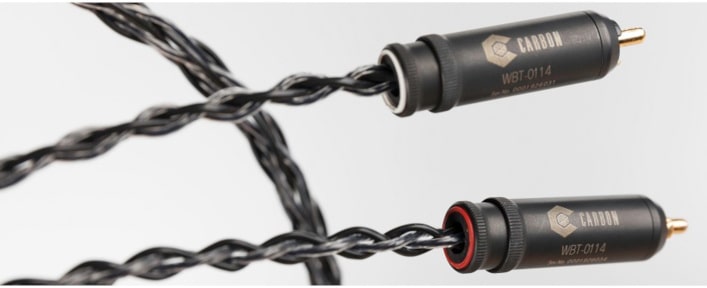 New Technology
A major feature – and a completely new direction for Kimber – is the use of carbon in these cables. The conductors are pure, VariStrand copper over which a carbon-infused conductive polymer is pressure-applied.
The polymer fills the spaces in between the strands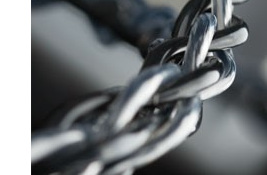 helping to maintain the geometry and means that the stranded conductors behave more like a solid core conductor (a benefit), while retaining its flexibility. The copper conductors and carbon polymer are then insulated in the conventional way with Kimber's Fluorocarbon (Teflon) insulation.
The Carbon polymer reduces mechanically-induced noise and improves the performance of the outer Teflon insulating material.
Attention to detail
A feature of Kimber's Axios headphone cables has been the development of a braiding machine which is able to maintain the famous weave at the point at which the braid splits into two, and this design has been carried over to the new carbon cables.

Instead of simply twisting the wires together for the positive and negative halves of the speaker cables, the braid is maintained at the breakout. The interconnect consists of a single wire carrying both left and right channels which similarly branches out to both channels with no break at the junction and preservation of the braid.
Connectors
To complement the high performance of the interconnect, Kimber chose WBT connectors for the single ended option and Switchcraft XLR's for the balanced version.

The WBT connectors are finished with the laser engraved, Carbon logo for a truly unique look. A choice of either copper or silver WBT-0114 phono connectors are available.
Specifications
Eight, 19.5AWG braided conductors
VariStrand pure copper conductors locked in place with carbon polymer and insulated with Teflon
OFE copper 102% IACS grade
Seamless braided transition to the right and left channels
WBT copper and silver phono options
Balanced XLR option
Hand built at the Kimber factory
Cables available in lengths from 0.5m – 5m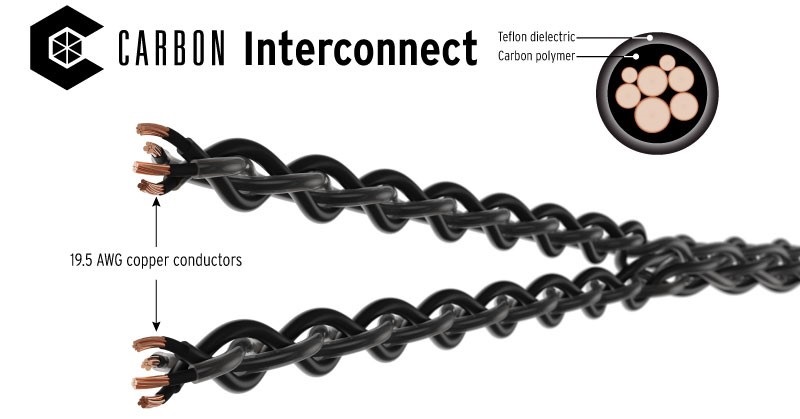 Money Back Guarantee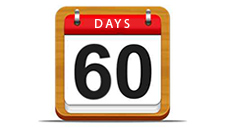 Don't forget! We are so confident in the performance of this product that it is covered by our 60 Day Home Trial with Money Back Guarantee. Buy the product and if you're not completely satisfied, you can return it within 2 months for a refund. For full details
click here.

Reviews

"The soundstage is expansive and the imaging is particularly well focussed... This top-class interconnect comfortably justifies its price"
Read more about the Hi-Fi Choice review
here
---
Hi-Fi Critic reviewed Kimber Carbon analogue interconnect (previously known as i8) along with the Carbon 18XL speaker cable. Of the inteconnect, they said: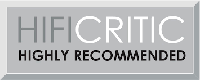 "this is undoubtedly a high-end cable demonstrating deep spacious sound stages rich in musical detail"
Read more about the Hi-Fi Critic review
here
---
25 Year Warranty
Carbon Interconnects come with a Lifetime Guarantee - this means we will cover against manufacturing faults and defects for a minimum of 25 years.
Find out more
Cable Upgrade Scheme
We offer up to 100% part-exchange value when you return your Kimber interconnect and upgrade to a new, higher quality, Kimber interconnect.
Find out more.