DIN Silver Streak 1m Type J
Upgrade your purchase with these options:
Delivery is charged at cost.

information
We have limited number of DIN terminated cables for us on Naim or Quad equipment. All are brand new and have at least 60% off the normal price.

Cable Description
---
Type J


Specifically wired for carrying SIGNAL only


Terminated with 4 pin DIN plug to a pair Phono (RCA) plugs


Example connection - Example connection - Pre amp output to a Subwoofer or Headphone amp




Give your system that high-end sound
---
Silver Streak offers a major step up in performance from PBJ via the addition of high purity silver conductors. This copper / silver hybrid cable builds on the performance of all the preceding models. Two strands of TCSS copper and one strand of AGSS silver (two each in the balanced version) provide a smooth, rich, wide open sound with dynamic range and pacing way beyond the asking price. A true audiophile bargain that can satisfy even the most demanding music lover.




Specifications
---

1 Hyper-pure silver conductor
---
2 Hyper-pure copper conductors
---
Fluorocarbon dielectric insulation
---
High quality DIN plugs
---
KIMBER Ultraplate™ phonos (if applicable to cable type)
---
Money Back Guarantee
---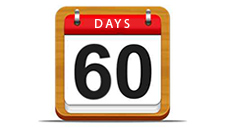 Don't forget! We are so confident in the performance of this product that it is covered by our 60 Day Home Trial with Money Back Guarantee. Buy the product and if you're not completely satisfied, you can return it within 2 months for a refund. For full details click here.




---