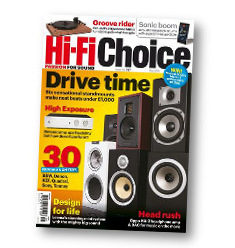 He tests the PowerPak Pro on his Squeezebox Touch, using a variety of file types. Starting with a CD quality recording of Vivaldi's Paris Concerto 11, he immediately notices that "the sound with the PowerPak Pro is definitely smoother and has better imaging with a noticeably wider soundstage".

In terms of the musical performance, the piece becomes more engaging as "the strings become smooth and well positioned, with much greater clarity and realism".
The effect of the upgraded supply becomes ever more obvious with the move up to hi-res WAV files. Listening to Michael Kaeshammer's rendition of On The Sunny Side Of The Street,"the piano is much more believable and there is a real tightening up of the bass, making it more extended and musical".
As a final most critical test he uses a 24/48 FLAC recording of The Dunedin Consort's performance of J. S. Bach's Mass in B minor. The reason for this, he argues, is that choral music such as this can be very revealing of a system's limitations, with a propensity for voices to become muddled and unclear. However, switching to the PowerPak Pro he found that it "unscrambles the performer's voices from the choral mush that [he] had previously experienced". "There is an increased sense", he continues, "that the choir is comprised of a collection of soloists, rather than being a bland ensemble of musicians".
His experience with the PowerPak Pro reflects our own tests and he concludes with the concisecomment that "the PowerPak Pro makes huge improvements to the sound and is certainly one of the best power supplies I have tried".

PowerPak Pro has now been replaced by The Supplier - click here for more information.