Kimber Carbon PHONO Tone Arm cable
Length:
Upgrade your purchase with these options:
Delivery is charged at cost.

overview
Eight 19.5 AWG carbon-infused high-purity VariStrand™ copper conductors.


Low loss fluorocarbon (Teflon®) insulation.


Kimber's unique counter opposed helix woven geometry.


23 AWG tinned copper shield.


WBT 0114 Cu nextgen™ phono plugs.
The new Kimber Carbon PHONO Tone Arm Cables
Following on from the successful introduction of their
Carbon i8 analogue interconnects
, Kimber launched Carbon Phono – a dedicated turntable interconnect that uses the incredible carbon polymer-infused conductors that are a feature of Carbon interconnects and speaker cables.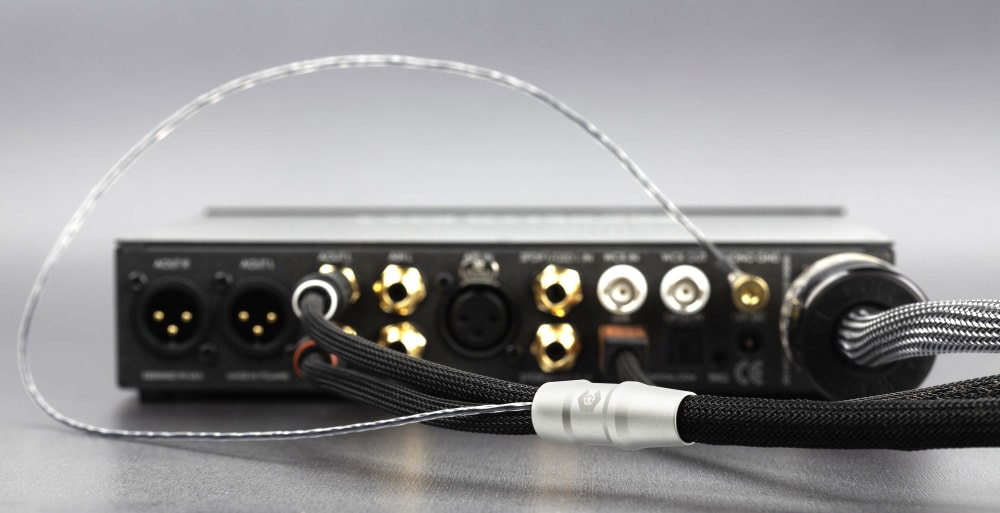 Unique design
Carbon Phono consists of eight, VariStrand™ copper conductors braided together in Kimber's famous counter opposed helix weave. Each copper conductor is covered with a carbon polymer which locks the strands in place, filling the spaces between each strand which helps to maintain their position and increase conductivity.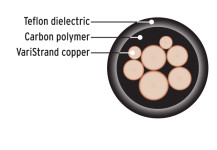 The copper conductors are then insulated with Kimber's Fluorocarbon (Teflon®) insulation.
For shielding - to allow signal transfer without hum - Carbon Phono employs a tin-plated copper shield which is hand-woven around the conductors and leads for complete coverage. Over this runs a carbon-doped nylon sleeve and the whole cable is covered with techflex to provide protection. The ground wire is bonded to the shield and sleeve to ensure an effective connection.
A feature of all Carbon interconnects has been the development of a braiding machine which preserves the famous weave at the point at which the braid splits into two. Instead of simply twisting the cables together, the famous weave is maintained with no break at the junction.

Connectors
Both WBT 0114 Cu nextgen™ RCA (phono) connectors and traditional straight DIN connectors can be supplied at the turntable end, and WBT 0114 Cu nextgen™ phonos at the phono stage end.
Lead lengths are 17cm on all cables except 0.5m cables which are 14cm.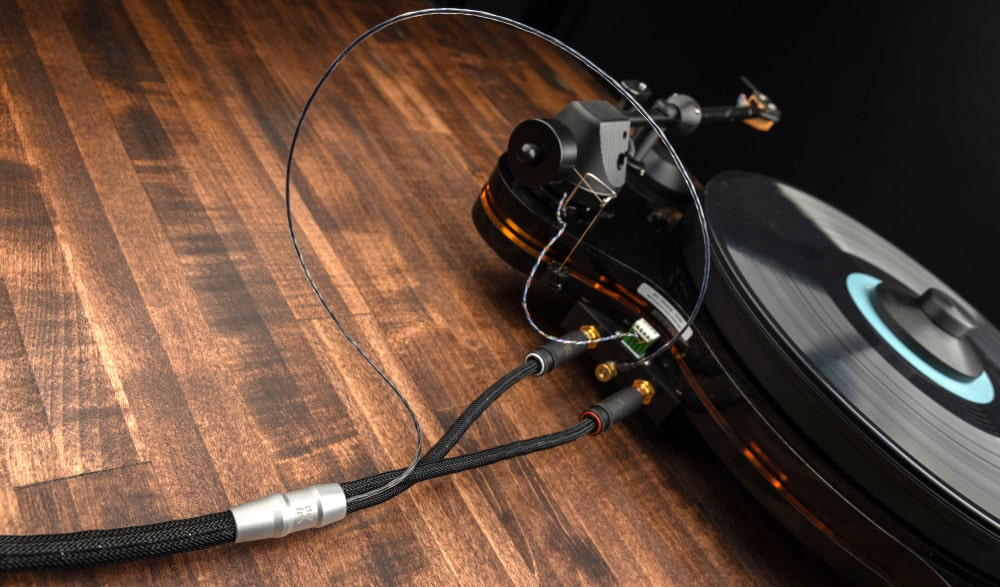 Specifications
Kimber turntable interconnect suitable for MM and MC cartridges
---
Eight 19.5 AWG carbon-infused VariStrand™ pure copper conductors
---
23 AWG tinned pure copper shield
---
Carbon doped nylon sleeving
---
Braided nylon fabric covering with mechanical damping
---
DIN or WBT 0114 Cu nextgen™ options at turntable end
---
WBT 0114 Cu nextgen™ at phono stage end
---
Handbuilt at the Kimber factory
---
Money Back Guarantee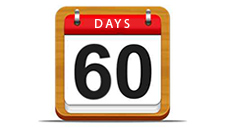 Don't forget! We're so confident in the performance of this product that it is covered by our 60 Day Home Trial with Money Back Guarantee. Buy the product and if you're not completely satisfied, you can return it within 2 months for a refund. For full details
click here.
---
Reviews