Upgrade your purchase with these options:
Delivery is charged at cost.

overview
Kimber OPT-1
Kimber OPT-1 starts with medical grade light conducting fibre. The fibre is then encapsulated in a thermal barrier. This inhibits heat warping of the signal-carrying fibre.
The outer jacket protects the barrier, the barrier protects the fibre. This fibre was the result of the extensive research and unlike glass, it will not microscopically fracture when flexed.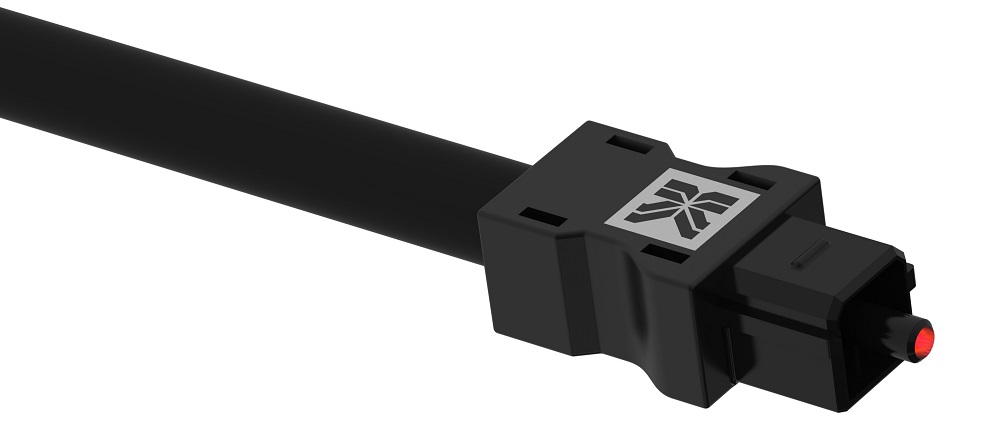 The ends are then cold-polished helping to further reduce the incidence of reflections helping to produce excellent light transfer characteristics. OPT-1 will provide years of predictable and consistent performance, all in a cost effective package.
Specifications
Medical-grade light conducting fibre
Dual layer thermal and mechanical damping barriers
Toslink connector



Money Back Guarantee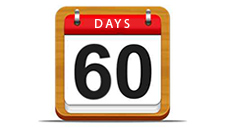 Don't forget! We are so confident in the performance of this product that it is covered by our 60 Day Home Trial with Money Back Guarantee. Buy the product and if you're not completely satisfied, you can return it within 2 months for a refund. For full details click here.


Fitting OPT-1

When shipped, OPT-1 has a rubber cap protecting the central fibre at each end of the cable.
This should be removed before fitting by pulling it straight off the plug.

Overall product rating

5

/

5

reviewed by

Robert Cadbury




03 Jan 2021
Yes, I recommend this product.
"
Quality Always Shines Through
"
I bought this cable over 12months ago n I've enjoyed every moment listening to the music come out of my speakers has it should do..I've added a few more items to my system with mains fliters n conditioners.
The Toslink cable is the best you can buy n for the price you can't go wrong for my Dac streamer unit sounds amazing.

reviewed by

Nick




24 Feb 2020
Yes, I recommend this product.
"
Appearances Can Be Deceptive
"
At first sight – out of the packaging – this optical cable appears to be terrible value for money; half a metre of thin black cable – very ordinary – with a small plastic Kimber connector at each end; the difference against optical cables where the connectors are made to look like shiny phono plugs (and the cable is a lot more robust) is very noticeable. Then one notices that the 'nozzle' which projects from the connector is a full millimetre smaller in diameter than is found on other cables and one begins to wonder whether this manufacturing precision might have a beneficial result in the transmission of the light pulses.

Finally, one listens – and suddenly details from my CDs (almost all of 'classical' music), which previously were smudged and lost in the background reveal themselves clearly and explicitly (and the recorded environment has suddenly become a lot more transparent and quieter). Instrumental timbres are now distinctive, dynamics are dynamic(!), and voices, in particular, ring out clearly and humanly.

Light pulses are light pulses – surely – and I must be delusional if I think that different optical cables can produce different aural results, but my experience, at least, is that not all optical cables are created equal. The cable may look inconsequential but the improvement in fidelity is anything but.



reviewed by

Keith




10 Jul 2019
Yes, I recommend this product.
"
A Quality Product That Highlights The Detail Within Recordings.
"
I have used this to connect the DAC to my cd transport and I'm more than pleased with it. The quality of this cable is evident as soon as it's removed from the packaging. The cable is alot thicker than the one I was using ( which was from a well known audio cables manufacturer ). The ends make a good, solid connection that help to reveal the details within my cds. Well worth the money. The service from RA was first class. I purchased this at the NWAS a few weeks ago and would like to express my gratitude to Peter for the time given to me, and for the realistic and practical advice given to me regarding future upgrades for which RA will be my company of choice.

reviewed by

Frederic




06 Jan 2018
Yes, I recommend this product.
May be a little bit thin, connecting it to a DAC the sound has greatly improved. Previous cable was not "cheap", around £30 / meter.

reviewed by

Stephen




31 May 2017
Yes, I recommend this product.
"
Shining A New Light On My Av Experience
"
Following a move and the loss of my dedicated listening room I decided to connect the Sony TV to my main system.

I already had a branded optical cable so it was simple enough to connect my TV to my DAC.

The sound was ok, but a bit thin and uninspiring and I just assumed it was the nature of the TV and/or an optical connection.

The rest of my hi-fi cable loom is from the middle of the Russ Andrews range so I got to thinking...

Anyway, I needed a two metre run and for this there was a longish wait (about five weeks), but to be fair this was made clear right from the day of the order.

So it arrived and was quickly installed. What a difference. Seriously, this wasn't a "bit of an improvement". I had bass (where had that been hiding), voices were very natural and the treble just shimmered.

Build quality and finish are first rate so I am expecting many years of improved sound. Highly recommended.

reviewed by

Dave




04 Jan 2016
Yes, I recommend this product.
Well made, easy to connect, improved transparency and detail, a five star product.

reviewed by

Chris




09 Oct 2015
Yes, I recommend this product.
I use this particular cable to deliver audio from my display screen to my amplifier and it does it like a champ the sound is fantastic and the build quality is great .