At the beginning of the 1990s, people who ran classic hi-fi systems tended to be regarded as harmless old eccentrics, the like of which you'd see in an Inspector Morse or Miss Marple murder mystery. Then suddenly stories started of Japanese collectors coming to Britain to buy up old bits of hi-fi 'junk', and eyebrows began to raise.

Whether it was decrepit Garrard turntables, blown-up Leak valve amplifiers or tatty Quad electrostatic speakers, something seemed to be afoot…

Suddenly people began to hanker for the old, as well as the new. In Japan, Honda launched new motorcycles based on the look of their late 1970s' machines. In Britain, Rover brought out the 75 car, which was an affectionate nod to the late 1950s' P5. Oasis arrived on the scene, doing well-crafted Magical Mystery Tour-era Beatles parodies, and Blur wanted to be the new Kinks.

For some strange reason, the idea that 'things could only get better' began to wane, and nostalgia became the order of the day. In a pre-eBay world, the classified ads of Exchange and Mart and Loot were compulsory reading, as collectors hoovered up bargains.

Turntables

There's so much choice for the bargain-conscious vinyl junkie – meaning that the prices of even very good equipment can be surprisingly affordable. A generation ago, people laughed at Garrard 401 turntables, but now they're coveted and prices are climbing. However, they're still readily available, with prices starting around £500 for a tatty example. It may need a full service and/or a new plinth, but there's a huge aftermarket scene and parts and refurbishers are plentiful.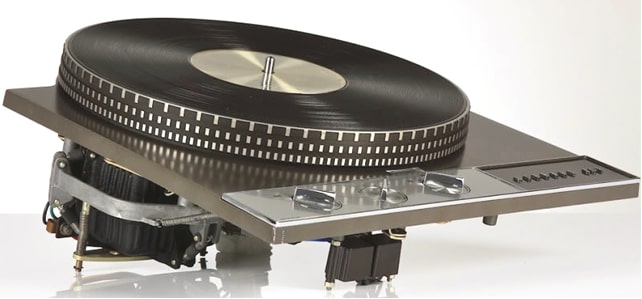 Garrard 401

The 301 that preceded it sounds fractionally better and has lovely retro looks, but prices are higher and value for money lower. Add a decent tonearm – such as an SME 3009S2 (from £300) for a retro look, or a Michell TecnoArm (from £200) for more detailed, modern character, and you've got one of the finest vinyl spinners ever with an amazingly powerful, solid sound.

If this is too tweaky, then consider a linn Sondek lP12. This is the quintessential classic belt-drive, based loosely around a Thorens TD150 but intelligently refined. It has a famously smooth, sweet and sumptuous sound – and the earlier model you go for, the more of this you get; later versions are more detailed and focused but less romantic.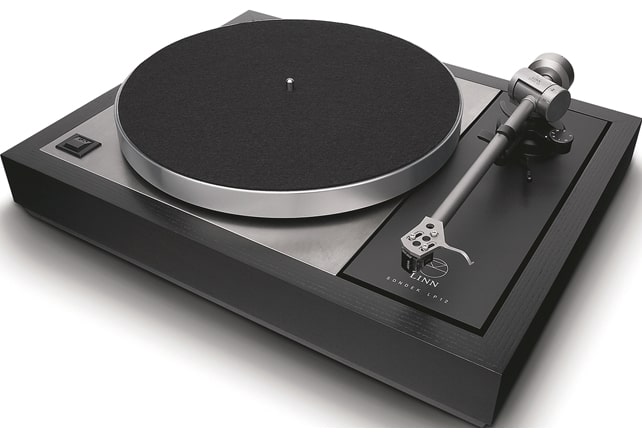 Linn Sondek LP12

Again, there's a small indusy around tuning and modifying the Sondek (not least from Russ Andrews); it's the Hi-Fi equivalt of the classic Porsche 911. Prices start from around £500 for a good, complete, early model and it should ideally be partnered to a classic Linn arm such as the Linn Ittok, or to a Naim ARO (both starting around £400).

The Technics SL-1200 is an iconic turntable for DJs, and as a result has been rather derided by hi-fi fans, but more fool them! For around £300, you can pick up a good ten year-old example and gently tweak it with a better platter mat and/or headshell – or rip out the tonearm and fit a Rega RB301 or SME 309 (£230 new and from £500 used respectively) in its place, by the simple expedient of changing the armplate.




SME 309 tonearm

The improvement in sound is vast, and the SL-1200 goes from being a punchy sounding but crude 'disco deck' to a giant killer. With a good arm, you enjoy rock-solid bass (second only to the Garrard, arguably), crisp midband and beautifully etched treble. Its sound per pound is staggering, and will surprise any doubter. It is far less romantic than the Linn (or any other belt drive deck, for that matter); this is for people who love precision and visceral power.

Amplifiers

Amplifiers come in all shapes and sizes, and are ultimately defined not by their brand, but by what's actually inside them. Tube amps range from superb sounding to dire, and because their circuits are so simple, the performance comes from the quality of the valves, passive components and transformers.

That's why classics like the leak Stereo 20 power amplifier (from £500) are so popular; this evergreen is just about powerful enough to drive modern loudspeakers. Designed in 1958, it sports chunky EL84 power tubes and excellent build to deliver a surprisingly modern sound that's clean and detailed, as well as satisfyingly silky.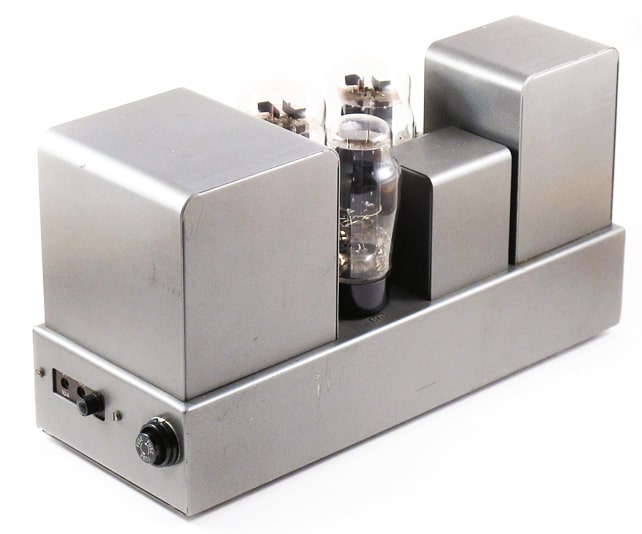 Quad II amplifier

If you want more romance, then bask in the beauty of the Quad II (from £500). This 1953 design ran all the way to 1971, so there's still lots to choose from; the KT66 output valves don't make much power so you'll need speakers of over 90dB sensitivity, but find the right pair and you'll love the rich, lavish, opulent sound – the audio equivalent of a plush, comfy sofa, there's nothing like them.




Naim NAP 250 amplifier

If you want transistor power, then the world is your oyster. The Naim NAP250 (from £600), introduced in 1975, is an iconic product. Serving up around 70W RMS per side, it gives a classic solid-state sound – punchy, engaging, gripping and muscular. In all honesty, it's not the best way to enjoy late night jazz with your scotch-on-the-rocks; it's too edge-of-the-seat for this. Nevertheless, an entire generation of 70s and 80s rockers got their kicks from this great bit of kit.

Naim Audio has an excellent service facility, so you could get yours sent back to the factory for a full rebuild should you wish.

Lovers of 1980s 'flat earth' hi-fi should consider the superb Myst TMA3 integrated (from £200) – it's a British 'cottage industry' amplifier but uses ultra-reliable and great-sounding Hitachi MOSFET output devices. This gives it far more power than many of its contemporaries, and better durability too.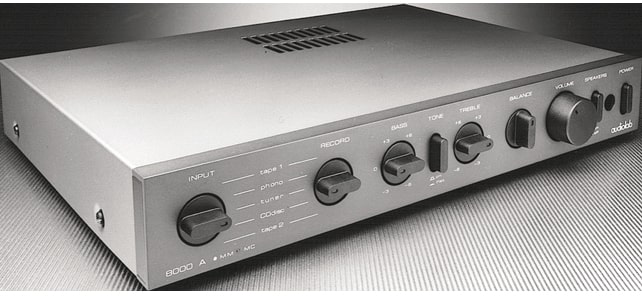 Audiolab 8000A amplifier

Alternatively, if it's a cheap, easy-to-find and dependable powerhouse that you want, then try an early 1990s Audiolab 8000A (from £150). Although launched in 1983, by this time it had been heavily revised and now sounded really good, and came with a superb MM/MC phono stage as standard and preamp outputs, making it a great cheap preamplifier should the need arise.

Want more?

Click here for the second part of this guide for recommendations of great classic CD players, DACs and loudspeakers…

This article first appeared in Connected magazine, issue 38, Spring 2017 and prices quoted were correct at the time. To subscribe to Connected magazine, click here.

---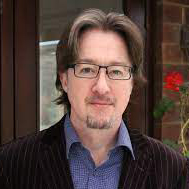 David Price is a Hi-Fi journalist, reviewer and former editor of Hi-Fi World and Hi-Fi Choice magazines. He is currently editor-in-chief of stereonetUK.