Pre-Owned 4TC SE 9.5m Ban to Ban
Upgrade your purchase with these options:
Delivery is charged at cost.

overview
Pre-Owned 4TC 9.5m pair terminated Banana to Banana
In excellent condition.
About our Clearance Section
Operating our Upgrade Scheme means that we have a supply of traded-in KIMBER KABLE and Russ Andrews cables. So what do we do? We get our manufacturing department to thoroughly check each item (including rigorous conductor and insulation tests in the case of cables) and then we offer the traded-in items here at a reduced price.
Occasionally we have some ex-demonstration items too. These are new or very nearly new though may be slightly 'cosmetically challenged'.
All items are sold with the full Russ Andrews Guarantee, and the price of them is dependent on their age and condition.
You cannot upgrade a cable to one of the cables on this page, but you can upgrade one of these second hand cables, in the future, to a new cable. The maximum upgrade value of second hand goods is 50%.
And yes, the 60 Day Money Back Guarantee applies to the items on this page, too. But hurry, because all items are sold on a first come first served basis.
Unless otherwise stated, there is only ONE item available. If you add more than one to your basket, the additional items will be removed upon receipt of your order. If we receive more than one order for the same item, then the item will be allocated on a first come, first served basis.
Pricing
The second hand value of cables is based upon our upgrade scheme terms and conditions. The original (or 'was') price is based on the original retail price of the cable when it was purchased, which is why sometimes the pricing for the same cable can be different. All 'Pre Owned' items are zero rated for VAT, so there is no reduction in value if you're ordering outside of EU zone.
Delivery charges
There is a delivery charge for all Pre-owned items irrespective of value (even if your order value exceeds £100). This is quoted at the checkout stage.

Money Back Guarantee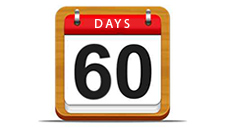 Don't forget! It may be pre-owned, but we're confident in the performance of this product that it is covered by our 60 Day Home Trial with Money Back Guarantee. Buy the product and if you're not completely satisfied, you can return it within 2 months for a refund. For full details
click here.