Pre-Owned DCT PowerKord-300 1m UK SF to W350 Evo RH
Upgrade your purchase with these options:
Delivery is charged at cost.

Information
A Pre-Owned 1m Cryogenically treated PowerKord-300 terminated with the latest AQ 13a 3 pin UK mains plug fitted with a SuperFuse going to the top of the range W350 Evo RH (rhodium) IEC plug
This PowerKord-300 is in excellent condition.
Progressing from the established Kimber woven cable design used in earlier PowerKords, PowerKord-300™ features a much thicker earth, more than twice the size of previous models. In our opinion, a good, low impedance earth is critical for achieving a rich, natural sound.
The larger gauge earth also serves to expand the woven cable. We call this our new wide-format woven geometry.
Finally, the PowerKord-300™ is encapsulated in an improved Noise Reduction sleeving. The sleeving uses a combination of two strand thicknesses to achieve flexibility and a softer, more tactile feel to the cable.

About our Clearance Section

Operating our Upgrade Scheme means that we have a supply of traded-in KIMBER KABLE and Russ Andrews cables. So what do we do? We get our manufacturing department to thoroughly check each item (including rigorous conductor and insulation tests in the case of cables) and then we offer the traded-in items here at a reduced price.

All items are sold with the full Russ Andrews Guarantee, and the price of them is dependent on their age and condition.

You cannot upgrade your old cable to a Clearance cable (Clearance cables include Pre owned and warehouse clearance). But you can upgrade a Clearance cable in the future, to a new cable. The maximum upgrade value of a Clearance cable is 50% irrespective of when you upgrade.

And yes, the 60 Day Money Back Guarantee applies to the items on this page, too. But hurry, because all items are sold on a first come first served basis.

Unless otherwise stated, there is only ONE item available. If you add more than one to your basket, the additional items will be removed upon receipt of your order. If we receive more than one order for the same item, then the item will be allocated on a first come, first served basis.

Pricing
The second hand value of cables is based upon our upgrade scheme terms and conditions. The original (or 'was') price is based on the original retail price of the cable when it was purchased, which is why sometimes the pricing for the same cable can be different. All 'Pre Owned' items are zero rated for VAT, so there is no reduction in value if you're ordering outside of EU zone.

Delivery charges
There is a delivery charge for all Pre-owned items irrespective of value (even if your order value exceeds £100). This is quoted at the checkout stage.

Ex. Demo, 'B' Grade and End of line
We always need some room! With lots of new products needing space on our shelves, we're continually having a clear out of discontinued stock, one-off specials and factory seconds. These are new or very nearly new though may be slightly 'cosmetically challenged'. This will be made clear in the images and description above.



Money Back Guarantee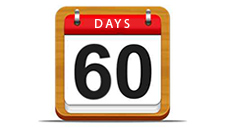 Don't forget! It may be pre-owned, but we're confident in the performance of this product that it is covered by our 60 Day Home Trial with Money Back Guarantee. Buy the product and if you're not completely satisfied, you can return it within 2 months for a refund. For full details click here.