Stack Audio LP12 Serene Sub-chassis
Upgrade your purchase with these options:
Delivery is charged at cost.

overview
Serene Sub-chassis
The original LP12 sub-chassis was made from 1.2mm steel which can warp over time, leading to alignment issues. Later Linn versions were stiffer, recognising these issues. Stack Audio's SERENE Sub chassis employs their own Solid Surface material.
Precision machined from Solid Surface material for high rigidity and low resonance


Honeycomb structure enables the Sub-Chassis' centre of balance and mass matches the original LP12 suspension


Precision-machined aluminium inserts provide a rigid fixing for suspension springs and bearing


Fits with all standard LP12 arm boards and Stack Audio's SERENE Arm Boards


Works with both a standard bearing and Cirkus bearing (with the included adaptor)


3 year warranty

It has been developed following extensive vibration modelling and listening sessions to develop the final design. It is machined to a very high tolerance, with a honeycomb structure with varying pocket depths to tune and balance the Sub-Chassis to work perfectly with the LP12



Compatibility


Replacement for original steel sub-chassis and aluminium Majik sub-chassis.
The SERENE Sub-Chassis can be used with all separate LP12 arm boards. However, it performs best when used with a SERENE Arm Board which is also made from Solid Surface and has threaded brass screw holes for a more secure fixing that will not loosen over time.
Works with both a standard bearing and the Cirkus bearing (with an adapter supplied free on request).



Installation


Replacing the sub-chassis requires the removal of the baseboard, cross-brace and arm/arm board. The top plate can be left in place but the suspension springs, grommets and retaining nuts have to be removed. If re-using an existing bearing this will need to be fitted to the SERENE Sub-Chassis.



Stack Audio Upgraded parts for the LP12


We were introduced to Stack Audio - are a new company that product LINN LP12 turntable parts in 2018. They were keen for us to listen to some aftermarket, replacement components they had designed and made for the LP12. Russ was interested because the approach taken by Stack Audio mirrored some of Russ's own approach to LP12 upgrades, in that the parts have very high rigidity with the aim of reducing vibrations and colourations from the LP12.

Russ says...
'I was very impressed by the engineering of the parts; they are beautifully made. Better still, when put together and set up properly they produced a very enjoyable and musical sound. Highly recommended.'

Two levels exist within the Stack Audio range. Starting with Serene which delivers superb performance and excellent value for money. With the success of Serene, Stack Audio went on to develop a select number of the Serene range to make them even better. These are called Ultimate.





Money Back Guarantee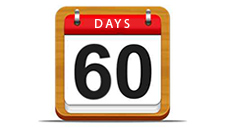 Don't forget! We are so confident in the performance of this product that it is covered by our 60 Day Home Trial with Money Back Guarantee. Buy the product and if you're not completely satisfied, you can return it within 2 months for a refund. For full details
click here.