Stack Audio LP12 Serene Top Plate
Upgrade your purchase with these options:
Delivery is charged at cost.

overview
Serene Top Plate
The LP12 Top Plate is one of the most multi-connected components in an LP12 – it is connected directly to the plinth and to the motor and, via the suspension, to the sub chassis, armboard and tonearm.
Two layer construction, precision milled from 1.5mm stainless steel


Proprietary bonding layer for vibration dissipation


Available with 11 O'clock and 7 O'clock motor positions. With and without the power switch cut out


Brushed stainless steel finish to top surface


Fits all LP12 plinths using standard fixings


3 year warranty

Stack Audio's aim with their LP12 Top Plate was create a rigid, stiff plate that was resistant to warping and that was able to dissipate vibration to reveal low level musical detail and information. There are two versions of the Stack Audio Top Plate: the first is the SERENE Top Plate which consists of two machined 1.5mm hardened stainless steel sheets, bonded by a specially developed adhesive which has vibration-dissipating properties.

The SERENE Top Plate is twice as thick as the standard top plate, sitting flush with the plinth.



Stack Audio Upgraded parts for the LP12


We were introduced to Stack Audio - are a new company that product LINN LP12 turntable parts in 2018. They were keen for us to listen to some aftermarket, replacement components they had designed and made for the LP12. Russ was interested because the approach taken by Stack Audio mirrored some of Russ's own approach to LP12 upgrades, in that the parts have very high rigidity with the aim of reducing vibrations and colourations from the LP12.

Russ says...
'I was very impressed by the engineering of the parts; they are beautifully made. Better still, when put together and set up properly they produced a very enjoyable and musical sound. Highly recommended.'

Two levels exist within the Stack Audio range. Starting with Serene which delivers superb performance and excellent value for money. With the success of Serene, Stack Audio went on to develop a select number of the Serene range to make them even better. These are called Ultimate.





Money Back Guarantee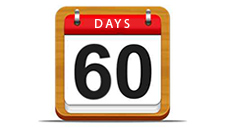 Don't forget! We are so confident in the performance of this product that it is covered by our 60 Day Home Trial with Money Back Guarantee. Buy the product and if you're not completely satisfied, you can return it within 2 months for a refund. For full details
click here.