The PowerBlock with UK UltraSockets
Upgrade your purchase with these options:
Delivery is charged at cost.

overview
We're sorry, but as of March 2020 this product has been discontinued. The good news is, we've updated, upgraded and have a new version called the Signature PowerBlock .
Click here for to buy and more information
The PowerBlock is our no-compromise Hi-Fi and Home Cinema extension. It has eight sockets... in our opinion offers real improvements in sound and picture quality... will last a lifetime... and is a real talking point.
Sockets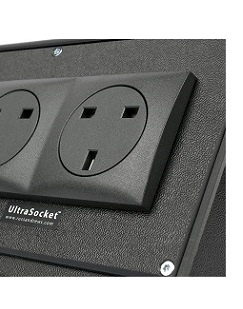 This PowerBlock™ features our top-of-the-range, high-performance UltraSockets™. UltraSockets™ are the best performing sockets we have found. Russ spent years searching for an improvement over our existing SuperSockets™ and found them in the form of these superb performing units.

They are excellent in their own right but we then have them Deep Cryogenically Treated to boost their performance even more. To add the 'icing on the cake' they are finally specially treated with DeoxIT™ contact enhancer to maintain their performance and keep them free of oxidation (we use a special jig to get at the internal contacts). UltraSockets™ offer a really good fit around your plug pins for effecient contact and reduced impedance.
Wiring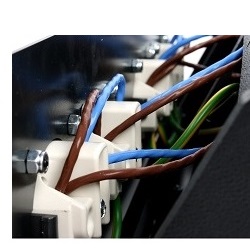 You can choose the type of wiring your block's sockets are connected internally with. As standard, the block is wired with Kimber's TCX cable. TCX is a heavy gauge copper cable, of the same quality as the individual wires woven together in our PowerKords™ but capable of handling higher currents.
Choose copper/silver and four of the block's eight sockets are wired with Kimber's pure silver cabling for lower impedance and better bass performance. The other four sockets are wired with Kimber's TCX cabling.
Choose Silver and all eight sockets on the block (and the 16A outlet at the end of the block) are wired with silver.
Spike protection

PowerBlocks™ are fitted with our MegaClamp™ spike protection. We believe that spike activity on the mains supply can degrade the sound quality from your equipment (they can raise the background noise level in amplification circuits); remove them and in our opinion the sound is cleaner and clearer.
Our MegaClamp™ components were developed for use in the communications industry; we've found that they are the most effective way of absorbing spikes affecting your Hi-Fi or Home Cinema.
Additional grounding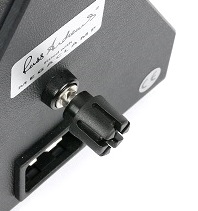 Each block is fitted with grounding terminal, to allow you to add an additional ground to your Hi-Fi system.
Grounding the metal casework on your system, by running an earth cable to an earth terminal such as fitted to the PowerBlock can bring real sonic benefits. Use in addition with an RF Router for even better results
Connecting to the mains supply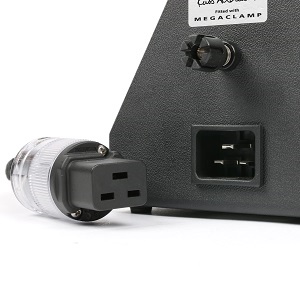 PowerBlocks™ are fitted with a 16A IEC socket which allows you to choose the grade and length of cable you need to connect it to the wall socket. We recommend you opt for either the PowerKord-300™ or PowerKord-500™ for this application.
When choosing your mains cable, make sure you select the version with the 16A (HC) IEC connector. Click
here
to view PowerKords™.
Adding an extra block
PowerBlocks™ have a second 16A IEC outlet, effectively a 9th outlet at the other end of the case to allow you to daisy chain a second block to extend the number of sockets or to attach a mains filter. Contact us if you need a cable to do this.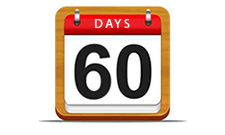 Money Back Guarantee
Don't forget! We are so confident in the performance of this product that it is covered by our 60 Day Home Trial with Money Back Guarantee. Buy the product and if you're not completely satisfied, you can return it within 2 months for a refund. For full details
click here.

Specifications
Made from impact and fire resistant UL-90-V0 ABS


Eight high quality UltraSockets™


Internally wired with KIMBER KABLE


Earth terminal for attachment to RF Router


Internal MegaClamp™ for equipment protection from lightning and high voltage mains spikes


High current 16A IEC input socket to connect your choice of PowerKord™


L:327mm H:133mm W:135mm
And for your peace of mind...
PowerBlocks are made in UL-90-V0 ABS (a type of thermoplastic) which has been chosen specially for its sonic qualities (we've found that plastic extensions sound much better than metal extensions); durability; and the ability to resist shocks and high impacts. Additionally, the material is fire resistant and can be recycled.
Overall product rating

5

/

5

reviewed by

Simon Beattie




17 Jan 2019
Yes, I recommend this product.
"
Dct Powerblock With Ultrasockets
"
May be an extension block doesn't get the heart racing or the give the excitement levels of the arrival of new speakers but my goodness how this performs. I have the Kimber Silver cabling one side and that feeds my three main electronic components. I'm sure the upgrade to silver very much plays its part but using this box, along with the mixture of Signature and Powerkord 500 feeding in and out, creates the perfect technical performance in my opinion. Once burnt in I felt every aspect of my sound had improved and most importantly I felt the system became more musical so nuances and delicacies gave more enjoyment not to mention the joy from the thunderous dynamic power of a symphony in full swing. Absolute class product.

reviewed by

J Bramsford




11 Sep 2018
Yes, I recommend this product.
You can rest assure RA power block delivers freedom of dynamics! With no limitation a truly great product.

reviewed by

Clifton Beard




11 May 2018
Yes, I recommend this product.
Tried a PB with ultra sockets & Powercord 300 to mains in my system: Nu-Vista 600, Roksan Blak CD, PMC 25.24 speakers & 2 record players.

There was a very subtle improvement straight away over the much cheaper block I had been using, but over time the improvement was more marked.

The compactness & upside down sockets a huge bonus in cable management: use less cable length & avoid bending thick cables awkwardly.

When combined with 2 Powerkord 500 cables to the CD & amp, the improvement was very clear. The cables gave the greatest gains, while the block was more subtle.

I tested several cables and 3 different hifi blocks & the best overall sound was from the RA block with the Powerkord 500s.

Only negative was that, as supplied, the cable sheath on the PK 300 feeding the block had pulled back from the plug exposing the conductor cables, but this was an easy DIY fix.
Customer Service Reply
Thank you for your kind review, happy to hear the PowerBlock and cables have been a successful upgrade. We're sorry you had a problem with the PowerKord-300; you contacted us on receipt of it and we offered to replace the cable with a new one at the time, but you were happy to fix the issue yourself and declined.

reviewed by

James Weston




03 Feb 2016
Yes, I recommend this product.
"
A Fundamental, Across The Board, Upgrade
"
I never thought an extension could make such a fundamental improvement. I've always been in the way of thinking where the less in the line of connection to the mains the better. The logic being that with less connections then the less additional resistance therefore the most direct supply to my equipment. With this, I connected my amp, preamp etc directly to the wall in separate sockets. Oh, how far wrong I was! I don't know how but taking the plunge with this PowerBlock has made a real fundamental upgrade.
The before and after are huge. Connecting all components into the Powerblock has bought about a whole plethora of new music to my HiFi...rifts, bass lines, rhythm, vocals etc that just we're not there before. And they are not even something you have to listen for, they are presented in the performance!
How wrong I have been for so long and I have missed out on so much. This is a great product and should be an essential part of any system, even viewed as a HiFi component in itself.