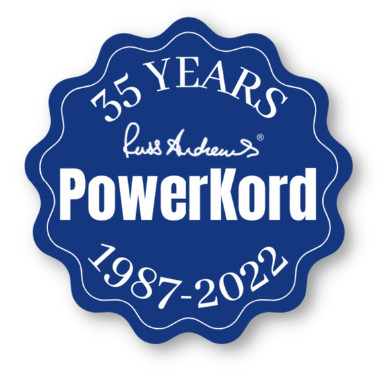 PowerKord was the culmination of many years of research into the effects of mains quality on a Hi-Fi system. Back then, Russ was a lone voice; people were still using 'bell wire' for speaker cable and the idea that improving the mains could bring benefits was often met with howls of derision.

Fast forward to today, and the importance of mains quality has become an accepted norm within the industry, with numerous others having followed our lead over the years.



Evolving over time.



Over those 35 years, the development of the PowerKord has reflected our attitude to progress; continually research and test potential improvements but never change for change's sake.

So the Evolution and EVO-S PowerKords of today still retain the same fundamental Kimber Kable geometry as the earliest iterations. There were only two cables included when the range launched back in 1987 - 4TCM with a total of eight conductors (four live and four neutral) and the top-of-the-range 8TCM with eight live and eight neutral conductors. Today the PowerKords have evolved with improvements to aspects such as the IEC and mains plugs, earthing, copper quality, sheathing and, in the case of the EVO-S, to allow integration with our Grounding System.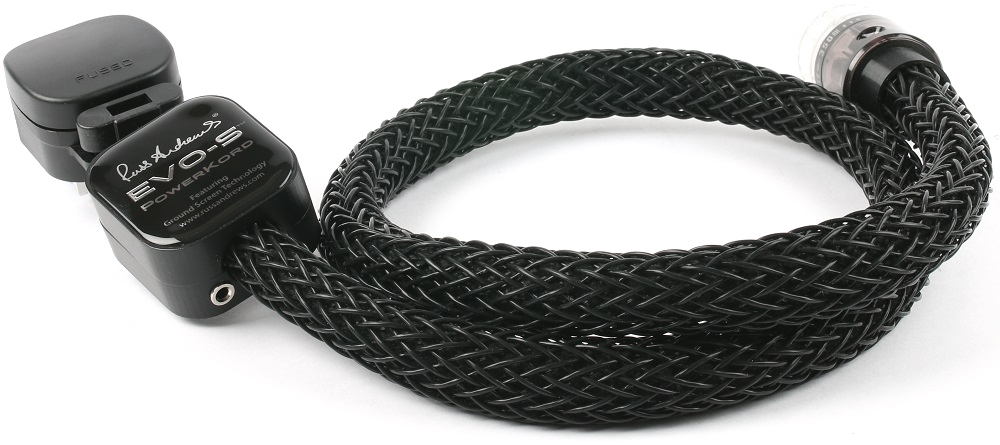 The latest model to top the PowerKord range is the EVO-S which is designed to be integrated into the Russ Andrews Grounding System.
What makes our mains cables unique?



Practically all 'audiophile' mains cables attempt to reduce Radio Frequency Interference (RFI) but Kimber Kable does this in a radically different way.

The problem is this: all cables will - to a greater or lesser extent - function as an aerial for Radio Frequencies. If, like me, you're old enough to remember seeing cars with a coat hanger in place of the broken aerial, you'll have an idea of how a simple wire can pick up radio signals. It's the same with audio cables. And that's a bad thing if you are concerned about keeping interference out of your system .



How do our woven mains cables reduce RFI?



Kimber Kable uses the principle of a counter-opposed helix, and this woven geometry acts as a natural filter for Radio Frequency Interference. Specifically, the angle at which the wires cross makes it a very bad aerial. In effect, it becomes a highly effective, and natural, RFI filter.

Internal construction of a PowerKord showing the woven Kimber Kable (with the earth helically wound around the outside
Unlike any other mains cables



Our yellO Power and Evolution PowerKords are still the only mains cables to use this sophisticated geometry. We believe that this approach addresses the problem of interference in such a neutral and unobtrusive way that it enables our mains cables to offer a uniquely musical performance.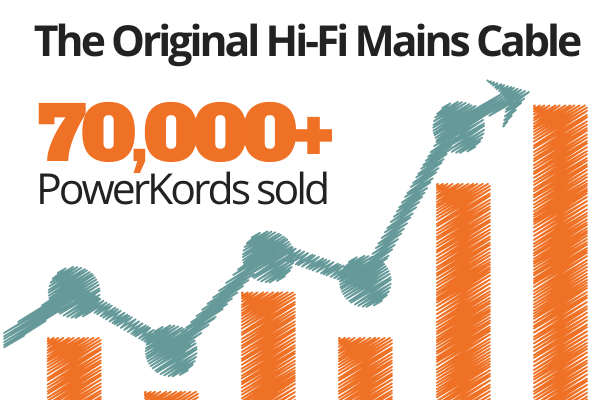 Judging by the tens of thousands we've sold over the years (over 70,000 to date), it seems many of you agree!
Try for yourself with our Risk-Free, 60-Day, Money-Back Guarantee

Regardless of the thousands of others who use our power cables, the only real way to assess whether they are right for you, is to try them for yourself in your own system. That's why we offer our respected 60-Day Money-Back Guarantee.

Russ Andrews customer Keith took advantage and gave our yellO Power a try – here's what he thought:
"Like many people I was a little sceptical as to whether I would hear an audible improvement. Within 30 minutes my scepticism was unfounded. The sound stage was better, the increased detail a revelation. A quality product that delivers a quality improvement to the system. Highly recommended!"
Take a look at more of the numerous positive reviews of our mains cables on the individual product pages. Many, like Keith, were surprised by the level of improvement a mains cable could bring – until they gave it a try.

Click here to see all our mains cables.