Upgrade your purchase with these options:
Delivery is charged at cost.

overview
Clean your discs ultrasonically!
Ultrasonic disc cleaning is a fast, efficient and effortless method of cleaning. A transducer produces high frequency pulses (42,000 a second!). These non-audible sound waves create a highly efficient scrubbing brush action within the water.
We've found a cleaner that, when used with our ReVeel® wipes, cleans your CDs, DVDs & Blu-ray discs to perfection. Firstly, clean the play side of the disc with ReVeel®, rinse off the the ReVeel® under a tap and then pop the disc in the Ultrasonic disc cleaner for the recommended cycle.
Clean your discs in the normal way, but then transfer them to the Ultrasonic Cleaner. It thoroughly removes all traces of any remaining contaminants from up to two discs at once, leaving them sparkling clean and free from sound-degrading mould release agent.
Plus, the cleaner can also be used for effectively cleaning intricate items, such as jewellery, once you've cleaned your discs.
Supplied with 10 sachets of ReVeel®
Features
Cleans CDs/DVD/Blu-ray
Disc Holder included
Ultrasonic operating frequency 42KHz
Digital timer with 5 time settings with auto shut-off
Large stainless steel tank
Full CE and RoHS approval
Suitable for mains voltages 230-250v/50Hz AC



Money Back Guarantee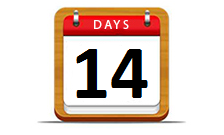 Don't forget! We are so confident in the performance of this product that it is covered by our 14 Day Home Equipment Trial with Money Back Guarantee. Buy the product and if you're not completely satisfied, you can return it within 2 weeks for a refund. For full details click here.