Upgraded RCD Consumer Unit Metal case
Upgrade your purchase with these options:
Delivery is charged at cost.

overview
This unit is fully compliant with the latest wiring regulations.If you're wiring a separate mains circuit for your Hi-Fi or Home Cinema, it makes sense to fit a new consumer unit in parallel with your existing consumer unit.
What makes this stand out?
Hand picked, hand tested components. Our Hi-Fi consumer unit is suitable for a single Hi-Fi mains circuit, the individual components and breakers have been selected by Russ as being the very best performing ones he tested.
We're offering it here, fitted in a compliant metal case with the correct RCD and MCB circuit breaker for a single Hi-Fi or Home Cinema circuit The contacts are fully treated with DeoxIT contact enhancer for better performance.We've tested all of the parts – the circuit breakers and the isolator switch - independently and together to be sure of their performance. We also treat the conductive parts with DeoxIT and the isolator switch and MCB feature our unique Super Burn-in treatment.
The new unit is the best sounding one we have ever offered.
Key Features

Isolator switch and MCB feature our unique Super Burn-in treatment
Metal enclosure conforms to BS 7671
Conductive parts treated with DeoxIT contact enhancer and protector
About RCDs
Specifications
Consumer unit suitable for one Hi-Fi or Home Cinema ring or spur (single phase)
Amendment 3 compliant (complies with BS EN 61439-3)
Full metal enclosure
Fitted with high-performance 40A 30mA RCCB Type A and 32A MCB
Full instructions included
Dimensions: Height: 240mm / Width: 147mm / Depth: 100mmThe Russ Andrews upgraded RCD Consumer Unit must be installed by a suitably competent electrician. Giving consideration to their intended use and in accordance with the current edition of BS 7671 (IET Wiring Regulations).

Recommended installation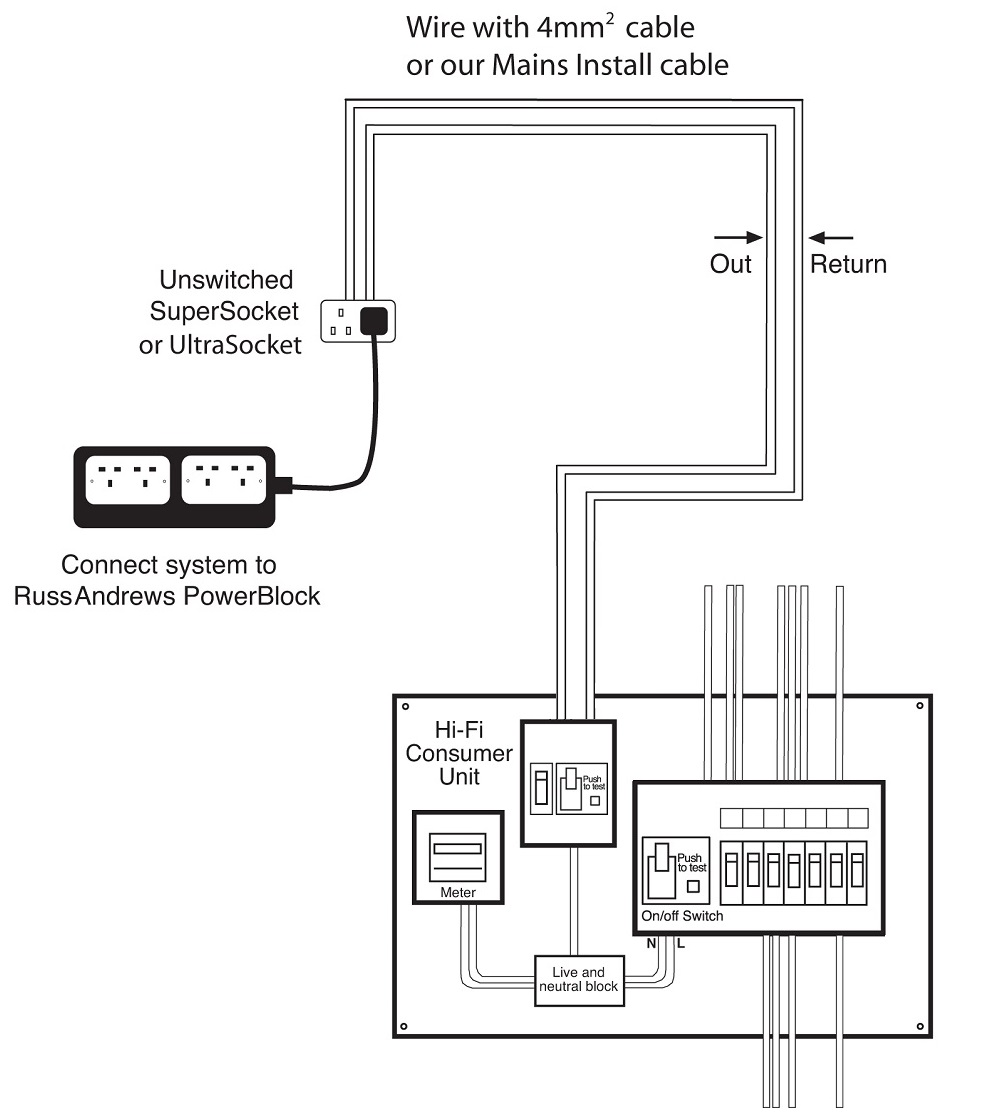 Money Back Guarantee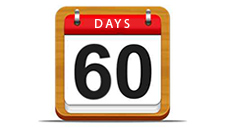 Don't forget! We are so confident in the performance of this product that it is covered by our 60 Day Home Trial with Money Back Guarantee. Buy the product and if you're not completely satisfied, you can return it within 2 months for a refund. For full details
click here.

Overall product rating

4

/

5

reviewed by

Peter Wilkinson




13 May 2020
Yes, I recommend this product.
After a month of trouble free operation in my AV / HiFi set up - pre 7 power amps & analogue digital sources, I can report that this RCD/MCB combo has NO audible detrimental effect, NO reduction in dynamics and if anything enhances detail & hence musicality. But 4 stars only because it lacks the internal blue neutral return wire to the RCD. Running two existing 6mm dedicated radials from the 32A MCB.