Upgrade your purchase with these options:
Delivery is charged at cost.

Overview
Why X Blocks™?
Designed by us from the ground up, X Blocks are the ideal choice for any level of system requiring up to 8 sockets. From a small CD player / amplifier combination up to a high-end system, X Blocks allow your system to perform more efficiently and effectively.

X Blocks are hand built to exacting standards by our highly-skilled manufacturing team and are guaranteed* to provide a lifetime of listening enjoyment. They're compact, attractive and versatile: simply choose how many sockets you need, specify your mains cable, then sit back and enjoy better performance from your Hi-Fi or Home Cinema.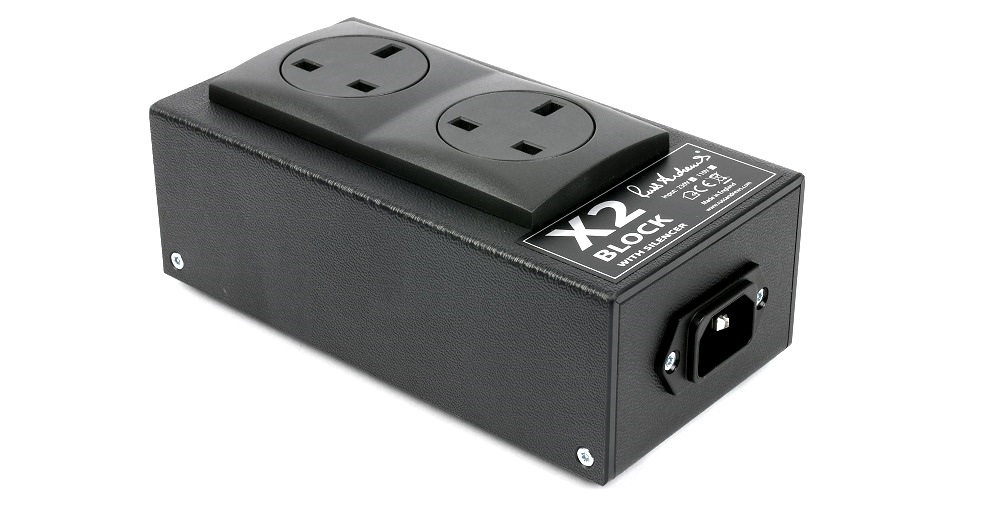 X Block features
2, 4, 6 or 8 UltraSockets™.
X Blocks are fitted with our superb, high-performance power sockets to ensure the very best connection. UltraSockets have a very high build quality and, for good measure, every UltraSocket is Deep Cryogenically Treated and treated with DeoxIT® contact enhancer.
Kimber internal wiring.
We only use Kimber's high purity TCX™ copper cable for wiring X Blocks. This ensures full performance is maintained throughout the block with minimum impedance – each socket is optimised so there's no restriction on where high-power components can be plugged in.
Bespoke ABS anti-shatter casework.
It would be easy to spend lots of money on a shiny aluminium box but we believe this adds nothing to the performance – arguably, it degrades it. We use ABS because of its combination of strength, rigidity and acoustic neutrality. It also keeps the pound-to-pleasure ratio high too!
Silencer™ filtration.
Each X Block is fitted with our highly-rated Silencer mains filter to reduce mains noise interference. It works passively, meaning that it has none of the drawbacks of many other mains filters – drawbacks such as loss of musicality and reduced dynamic range. It's wide-band too, effective at filtering over a wide frequency range. For the techies amongst you, it is a 'passive differential and common mode inductorless non-resonant harmonic filter'!
SuperClamp™ spike and surge protection.
Each X Block also benefits from SuperClamp spike and surge components. Not only do these offer protection for your system, they also bring sonic benefits by addressing minor spikes and surges that appear on the mains on a regular basis. In our opinion, these high voltage spikes can raise the background noise level in amplification circuits which is why it makes good sense to try and reduce them.
10A IEC socket.
X Blocks are fitted with a 10A IEC socket, allowing you to choose the level of mains cable you desire. We recommend a minimum of the
Evolution-100 PowerKord™

Not just for use with smaller systems.
Even if you've a bigger system, there are a number of places where you could use X Blocks. Run out of sockets in your
Signature PowerBlock™
? Add more by daisy-chaining an X Block into the spare 16A on the end of your PowerBlock.
You could use it for plugging in sensitive sources such as a CD player or turntable, and connect your amplification into your existing block. Or you could use it for connecting your mains filters and conditioners – such as your
AbZorber™
or
PowerPurifier™
, leaving your existing mains extension for your Hi-Fi components.
Need more sockets?
Click
here
for the X4, Click
here
for the X6 and
here
for the X8.
Money Back Guarantee
---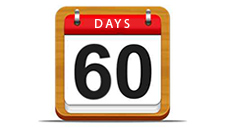 Don't forget! We are so confident in the performance of this product that it is covered by our 60 Day Home Trial with Money Back Guarantee. Buy the product and if you're not completely satisfied, you can return it within 2 months for a refund.
For full details click
here.
---
Specifications
---
2 UltraSocket™ outlets, treated with DeoxIT®
---
Wired with Kimber TCX™ cable
---
Incorporates Silencer™ mains filter and SuperClamp™ for mains noise reduction
---
10A IEC mains socket allows you to connect your choice of mains cable
---
Impact and fire resistant ABS casework
---
Dimensions
The 2, 4, 6 and 8 way Height and Depth dimensions of the X-BLOCKS are the same, only the length differs. The height includes the feet and sockets.Height: 65mmWidth: 85mm

2 way length: 165mm

4 way length: 285mm

6 way length: 405mm

8 way length: 525mm
Reviews
Overall product rating

5

/

5

reviewed by

Gary




03 Feb 2020
Yes, I recommend this product.
"
Amazing Difference It Makes For My System!
"
This is my first try to have audiophile power cord and conditioner. I bought this X2 block with yello power cord. Consider impact from each component, I really can tell that X2 block impact is more material that yello. This X2 block compliments well to entry level power cord especially in better controlled trebles and more solid bass.

I can tell the return of investment for my Cambridge Audio CXN/CXA kit.

Thanks to Russ Andrews team!

reviewed by

AlainR




31 Mar 2017
Yes, I recommend this product.
"
X2 Block With PowerKord 100 (Auditioned Together)
"
I was a little apprehensive on being able to hear much of an improvement over my YellO 2-way block whilst waiting for my new X2 block and PowerKord-100 to arrive. But on connection the sound quality took an immediately worthwhile and discernible step up on my mid-range Marantz Amp and CD setup with far more detail, better separation and less treble distortion heard. After 30 hrs burn-in, the sound became more natural with more emotion also. I'm expecting the sound to smooth out and improve further with more hours playing as both RA items were ordered with no burn-in or any additional treatment. I'm already wondering if upgrading the CD player's Yellow PowerCord to a PowerKord-100 will bring another worthwhile step up in sound quality!

reviewed by

Michael Brierley




13 Jan 2017
Yes, I recommend this product.
I deeply suspected the power in our new house wasn't the cleanest, and first run of this little baby proved my theory. The little details I missed are back along with a whole new spectrum of detail I hadn't noticed in well loved recordings. And that's with only about 4 hours of burn in.

A definite recommendation to allow your components unshackle themselves from dirty power.