Upgrade your purchase with these options:
Delivery is charged at cost.

Overview
Why X Blocks™?
Designed by us from the ground up, X Blocks are the ideal choice for any level of system requiring up to 8 sockets. From a small CD player / amplifier combination up to a high-end system, X Blocks allow your system to perform more efficiently and effectively.

X Blocks are hand built to exacting standards by our highly-skilled manufacturing team and are guaranteed* to provide a lifetime of listening enjoyment. They're compact, attractive and versatile: simply choose how many sockets you need, specify your mains cable, then sit back and enjoy better performance from your Hi-Fi or Home Cinema.

X Block features
2, 4, 6 or 8 UltraSockets™.
X Blocks are fitted with our superb, high-performance power sockets to ensure the very best connection. UltraSockets have a very high build quality and, for good measure, every UltraSocket is Deep Cryogenically Treated and treated with DeoxIT® contact enhancer.
Kimber internal wiring.
We only use Kimber's high purity TCX™ copper cable for wiring X Blocks. This ensures full performance is maintained throughout the block with minimum impedance – each socket is optimised so there's no restriction on where high-power components can be plugged in.
Bespoke ABS anti-shatter casework.
It would be easy to spend lots of money on a shiny aluminium box but we believe this adds nothing to the performance – arguably, it degrades it. We use ABS because of its combination of strength, rigidity and acoustic neutrality. It also keeps the pound-to-pleasure ratio high too!
Silencer™ filtration.
Each X Block is fitted with our highly-rated Silencer mains filter to reduce mains noise interference. It works passively, meaning that it has none of the drawbacks of many other mains filters – drawbacks such as loss of musicality and reduced dynamic range. It's wide-band too, effective at filtering over a wide frequency range. For the techies amongst you, it is a 'passive differential and common mode inductorless non-resonant harmonic filter'!
SuperClamp™ spike and surge protection.
Each X Block also benefits from SuperClamp spike and surge components. Not only do these offer protection for your system, they also bring sonic benefits by addressing minor spikes and surges that appear on the mains on a regular basis. In our opinion, these high voltage spikes can raise the background noise level in amplification circuits which is why it makes good sense to try and reduce them.
10A IEC socket.
X Blocks are fitted with a 10A IEC socket, allowing you to choose the level of mains cable you desire. We recommend a minimum of the
Evolution-100 PowerKord™

Not just for use with smaller systems.
Even if you've a bigger system, there are a number of places where you could use X Blocks. Run out of sockets in your
Signature PowerBlock™
? Add more by daisy-chaining an X Block into the spare 16A on the end of your PowerBlock.
You could use it for plugging in sensitive sources such as a CD player or turntable, and connect your amplification into your existing block. Or you could use it for connecting your mains filters and conditioners – such as your
AbZorber™
or
PowerPurifier™
, leaving your existing mains extension for your Hi-Fi components.
Need more sockets?
Click
here
for the X8.
Money Back Guarantee
---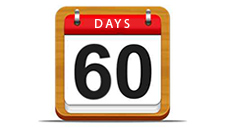 Don't forget! We are so confident in the performance of this product that it is covered by our 60 Day Home Trial with Money Back Guarantee. Buy the product and if you're not completely satisfied, you can return it within 2 months for a refund.
For full details click
here.
---
Specifications
---
2 UltraSocket™ outlets, treated with DeoxIT®
---
Wired with Kimber TCX™ cable
---
Incorporates Silencer™ mains filter and SuperClamp™ for mains noise reduction
---
10A IEC mains socket allows you to connect your choice of mains cable
---
Impact and fire resistant ABS casework
---
Dimensions
The 2, 4, 6 and 8 way Height and Depth dimensions of the X-BLOCKS are the same, only the length differs. The height includes the feet and sockets.Height: 65mmWidth: 85mm

2 way length: 165mm

4 way length: 285mm

6 way length: 405mm

8 way length: 525mm
Reviews
Overall product rating

4.9

/

5

reviewed by

Emmet Harte




04 Mar 2021
Yes, I recommend this product.
"
X 6 Times The Power Of My Old One
"
I purchased the X6 to replace my perfectly good (so I thought) QED quonduit mdh-6. I was nervous, because of allready owning something quite simuluar - but boy was I wrong! This is amazing! The upgrade to every aspect of my viewing and listening pleasure, has yet again execeed my expectations. Great job Russ Andrews: I cant wait to purchase my next item.

reviewed by

JOHN




14 Sep 2020
Yes, I recommend this product.
"
The Best I Have Used And The Cheapest!
"
I was looking around for a new Block as I had reconfigured my system. Decided to go for this X Block because of the great reputation of Russ Andrews and at the price compared to the competition it seemed a bargain. To say I am over the moon is an understatement. Overall sound quality has been raised and my system sounds much better all round. No audiophile words to use other than if you need extra sockets or just want to tidy up your system and feed it from one block, I highly recommend this X Block. Since buying the block i have added a Zapperator which has unbelievably raised the performance again. These Russ Andrews products to me are a no brainer they do exactly what they say on the tin and dare I say compared to the competition a bargain!

reviewed by

Petcharat, Taweewut




09 Jul 2020
Yes, I recommend this product.
I have the X6 in my Linn tri-amp active system for seven months, I like the way when I plug in the Ultra sockets, it is very smooth and quiet operation. I have the X6 connected with Powerkord 300, I just have upgraded the ground with RF router MK2. The overall comment in sound is big improvement in sound stage, more detail and defined bass. The X6 is an excellent power block.

reviewed by

Sharp




14 Mar 2020
Yes, I recommend this product.
I spent so long trying to find a good mains extension and decided on this having been using a qed one for the last ten years and have no regrets, makes my system sound so much better, Sugden masterclass amp and Leema Antilla cd player, You will notice a big improvement

reviewed by

David Warner




01 Dec 2017
Yes, I recommend this product.
My sister bought me an X6 a few months ago so i substituted it for my existing powerbar 8 in my home cinema set up. Straight away the bass was less boomy & a veil has been removed on the visuals. Found a preowned X2 on Russ' site so i snapped it up for cd/ amp duties replacing a powerbar 4 & again much cleaner bass and bigger headroom. Love these X blocks

reviewed by

John Halloran




24 Aug 2017
Yes, I recommend this product.
Before this, I'd never looked into power cables / conditioners much, believing it to be a hype.

Well, I was wrong. The X6 is a pretty big upgrade. As others have pointed out there are big improvements in the bass, especially the low end which gets tauter and better defined. There's also across the board improvement in detail and placement, and the high end is extended, too. Added to this, things seem more accurate and fuller timbrally.

I thought I'd probably return this before I heard it. But no way, I'm keeping it!

reviewed by

Neil




11 Apr 2017
Yes, I recommend this product.
I have been considering an upgrade of my Naim Nait2/Arcam CD/Manticore TT, but having read Russ's views on the advantages of improving the mains supply and reading customer reviews, I decided to give the X6 and YellO power cord a try. I was of course a little unsure about spending a considerable sum of money on what my friends and family see as a bit of wire and some sockets. However I am more than happy with the improvements, the system has come alive ! The sound is so much more open and detailed, as a result I am spending more time listening to my music collection. Thank you Russ.

reviewed by

Nathan




16 Mar 2017
Yes, I recommend this product.
HiFi is very subjective and what system you use and the environment it is in obviously play a big part too. I bought the X6 with a Powerkord 100. I was immediately very impressed with the build quality of the X6. In my circumstances, and after being well run in, there was no wow facter with the X6 but a noticable, but subtle, cleaner clearer sound. With upgrading my HiFi being a long term investment I was happy as the X6 has provided a solid, well made, foundation for further Russ Andrews products I have tried which have produced a bigger smile inducing jump in performance.

reviewed by

Lynne




11 Feb 2017
Yes, I recommend this product.
The X block coupled up to yello power chord opens up more base and clear sound of my HiFi. Very pleased and Russ ANDREWS service is great and would use them again.

reviewed by

John




22 Jan 2017
Yes, I recommend this product.
This X block is worth the money.it is very well made and the sockets when plugs in make a perfect connection. My Hifi sounds more solid and clear with a much better base depth I use naim cdx2 as my main source.

reviewed by

Michael Feehily




11 Feb 2016
Yes, I recommend this product.
Have used other mains products from other company's in the past .These product usually tend to restrict the upper & lower end of the sound ,not the x6. Allows your kit to work to its full potential with that trademark natural flow that Russ Andrews products produce.Use with a powerkord 100 or better to get the very best from the x6.