Upgrade your purchase with these options:
Delivery is charged at cost.

overview
BMU 3000 Install version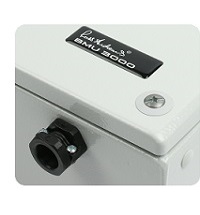 We have produced a special, install version of our Balanced Mains unit. The install version has a 3kVA output (it is equivalent in performance to our BMU 3000) and is designed to be incorporated as part of an audio quality mains circuit, wall-mounted close to your consumer unit.
The BMU 3000 install is capable of powering the largest of Hi-Fi and Home Cinema systems (Russ uses one in his own set up at home) and can deliver a massive 3KVA - 3000 watts - of pure power via its twin-transformer technology. The new model features re-designed internal transformers and the resulting unit is quieter in operation and more efficient than the previous model... what's more, the Balanced Mains Unit can be tailored to your individual set up for the best performance.
Inside the box
It comes in an IP66-rated steel box (dust and waterproof), with two glands for accepting the incoming and outgoing ring main or spur wiring. There are no 13A mains socket outlets.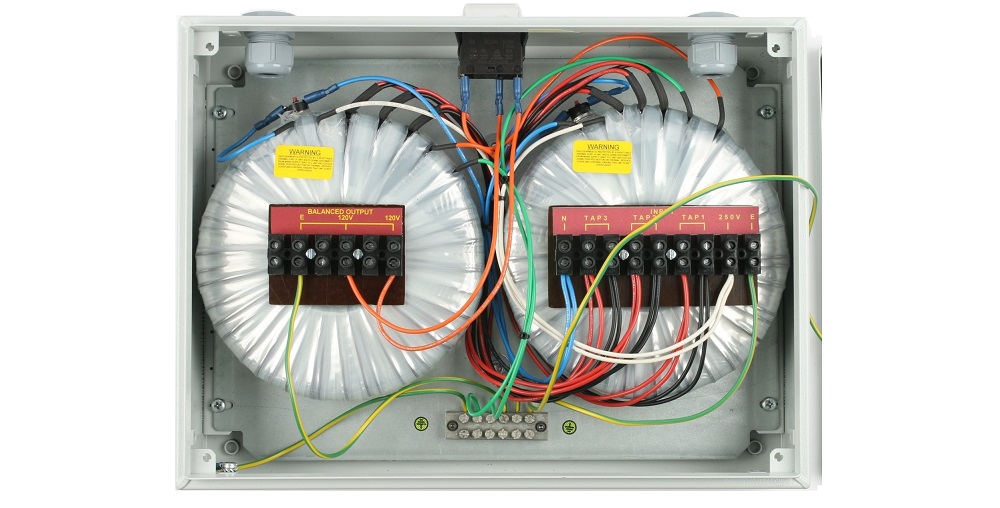 Like the standard BMU 3000, the install version is wired internally with Kimber's TCX wire and features a 16A MCB on/ off switch with integrated thermal re-settable breakers on the transformers for safety in the event of a fault. The unit can be adjusted to suit the incoming mains voltage for the most efficient supply of power.
PLEASE NOTE: The BMU 3000 install must be wired in conjunction with (ideally) a dedicated consumer unit. Installation instructions are included.
Example of a recommended installation.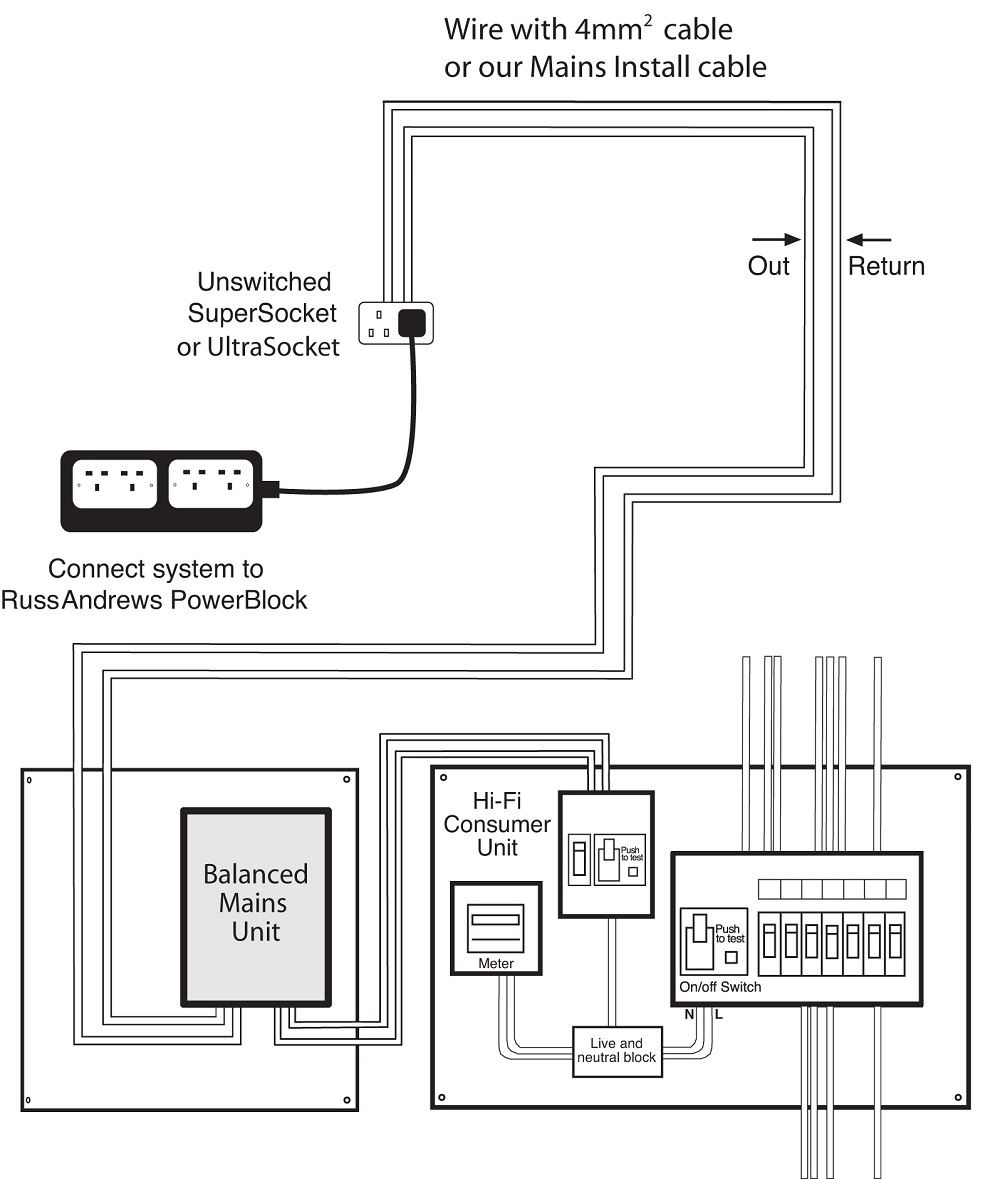 Weighing in at 20 kilos, it's heavy. The case can either be wall mountable or can simply sit on the floor..
Matching your voltage
Each Balance Mains Unit can be set so that it matches your incoming voltage. This is very important to minimise excessive transformer noise. The custom transformers are incredibly efficient so if a higher or lower than average voltage is fed to them, this can be converted to mechanical noise within the transformers.
To find out your voltage, on receipt of your order we will send you a voltage meter which you should use to monitor your mains voltage over a 48 hour period to gain an average reading. Alternatively your electrician can do this for you. Once you have a figure, for example 245v the BMU can then be wired to the corresponding input. 230v, 235v, 240v and 245v setting are available.
Specifications
New custom-wound twin transformers
Internally wired with Kimber Kable
3000 Watt output
2 stage magnetic and thermal protection
Mains input voltage optimisation
IP66 Steel case with acoustic damping
Wall mountable
Dimensions: 400mm W, 120mm H, 300mm D
Weight: 22Kg (packed)

The Russ Andrews BMU 3000 Install unit must be installed by a suitably competent electrician. Giving consideration to its intended use and in accordance with the current edition of BS 7671 (IET Wiring Regulations).



Money Back Guarantee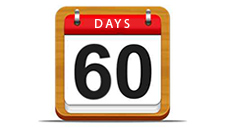 Don't forget! We are so confident in the performance of this product that it is covered by our 60 Day Home Trial with Money Back Guarantee. Buy the product and if you're not completely satisfied, you can return it within 2 months for a refund. For full details
click here.

Reviews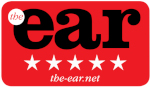 "an uplift of the kind of magnitude that might be expected from a swap to a higher quality more revealing source and much more powerful amplification".
Read more about the-ear.net review
here
---

"without doubt, the sound quality from the system whilst using the BMU 3000 MKII improved palpably. One is tempted to say that it is 'transformative'".
Read more about the Hi-Fi+ review
here
---
25 Year Warranty
Balanced Mains Units come with a Lifetime Guarantee - this means we will cover against manufacturing faults and defects for a minimum of 25 years.
Find out more