Upgrade your purchase with these options:
Delivery is charged at cost.

overview
Bringing Clarity to your system
The ClarityMains is a power conditioner utilising a type of technology called Coherence Technology. ClarityMains works in a different way to our other power conditioners (such as the
Silencer
and the
Mains Zapperator
): we recommend using the ClarityMains once you have fitted our other power filters.
This DIY version is particularly suitable for those who are keen on modifying their own equipment: it's ideal for fitting internally inside amplifiers, CD / DVD and Blu-ray disc players to bring the benefits of our mains filtering directly to your equipment. The DIY ClarityMains is mounted in a robust ABS box and is fitted with 0.3m live, neutral and earth flying leads for soldering internally in equipment. Full fitting instructions are provided.
PLEASE NOTE: This product is designed to be used inside equipment and is not suitable for external use. For example wiring a 13A mains on the end.
The versions
If you love the effect of the ClarityMains in your system, consider augmenting its effect with more. Our
Clarity-4
and
Clarity-8
combine four or eight of the modules respecitively in a single box, saving money, space and sockets.
We can also incorporate the ClarityMains into our
PowerBlock mains extension
; simply check the 'ClarityMains' box when specifying your PowerBlock upgrades.
About the Technology
The ClarityMains is made for us by a technology company in the USA. To gain an understanding of what the device is and what it does, we spoke to the manufacturers to explain Coherence Technology. This is what they told us:

"Traditionally, there are three ways to improve an electronic circuit. You can improve the design, improve the materials and improve the ambient conditions in which the circuit operates. We believe that our Coherence Technology offers a fourth way of improving an electrical circuit.

"Coherence Technology neutralises noise inherent in circuits... noise that is caused by discrepancies of time and amplitude in the ground plane. By increasing the underlying coherence of the ground plane, the technology neutralises this noise. When we neutralise this inaudible noise there are improvements in the performance qualities of the audio signals. And there is also an improvement in the listener's ability to appreciate and gain greater entertainment value out of the sound reproduction."


Money Back Guarantee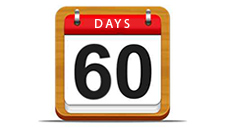 Don't forget! We are so confident in the performance of this product that it is covered by our 60 Day Home Trial with Money Back Guarantee. Buy the product and if you're not completely satisfied, you can return it within 2 months for a refund. For full details click
here.

Specifications
Mains conditioner featuring Coherence Technology
Robust ABS box designed to be located in equipment
Includes self adhesive backing pad for easy mounting
0.3m flying leads for soldering internally in equipment
Ideal used with our existing power filters
Dimensions: L:73mm x W:50mm x D:25mm
Overall product rating

5

/

5

reviewed by

René Christensen




19 Feb 2017
Yes, I recommend this product.
"
Clear Your System Up, From Buttom To Top
"
Be patient, it rewards you. First I experied a overall decline. After a week with normal 14 - 16 hours daily use of DAB radio, CD playing and Television, my system came back for full throttle, in a way better overall quality.