Upgrade your purchase with these options:
Delivery is charged at cost.

overview
Power conditioning with Zapperator Technology
Mains Zapperators are dissipative filters that are designed to augment the effect of our existing mains filters and woven cables. Our listening tests have shown that they're
particularly useful in houses with wireless computer networks,
and also in houses that use 'ethernet-over-mains' computer networking.
Mains Zapperators are designed by respected audio designers Ben Duncan and Paul Houlden, and are available exclusively from Russ Andrews. They can be used on their own or in conjunction with our Silencers, Purifiers, Balanced Mains units and cables - or any other manufacturers' filters and cables.
Where should I use them?
This DIY version is particularly suitable for those who are keen on modifying their own equipment: it's ideal for fitting internally inside amplifiers, CD / DVD and Blu-ray disc players to bring the benefits of our mains filtering directly to your equipment. The DIY Mains Zapperator is mounted in a robust ABS box and is fitted with 0.3m live, neutral and earth flying leads for soldering internally in equipment. Full fitting instructions provided.
We can also incorporate the Mains Zapperator into our
PowerPurifier mains filter
; simply check the 'Mains Zapperaror' box when specifying your PowerPurifier upgrades.
Why should I use them?
With the proliferation of wireless computer networks (not just in our own homes, but also our neighbours') and ethernet-over-mains (again, even from neighbours), Mains Zapperators are designed to specifically target the noise these devices can put onto the mains supply. Due to the complexity of Radio Frequency Interference, it's worth experimenting with the location and quantity of Mains Zapperators to find the best effect.
PLEASE NOTE: This product is designed to be used inside equipment and is not suitable for external use. For example, it is not designed to be wired with a 13A mains plug on the end.
The technology
Mains Zapperators are part of the Zapperator family of products. Find out more about the technology in our PDF white paper
here
.
Specifications
Mains conditioner designed to deal specifically with very high frequency noise such as that generated by wireless computer networks
Robust ABS box for locating in equipment
Includes self adhesive backing pad for easy mounting
0.3m flying leads for soldering internally in equipment
Ideal used with our existing power filters
Dimensions: L:73mm x W:50mm x D:25mm

Money Back Guarantee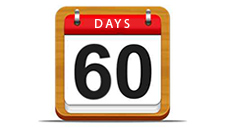 Don't forget! We are so confident in the performance of this product that it is covered by our 60 Day Home Trial with Money Back Guarantee. Buy the product and if you're not completely satisfied, you can return it within 2 months for a refund. For full details click
here.

Review

A short review in the 'Choice Extras' section of Hi-Fi Choice magazine (November 2012 issue) notes the potential of the unit to "absorb and dissipate RFI which is injected into the mains supply". It is particularly useful around wi-fi and Ethernet-over-mains networks whilst still allowing these to function without interference.
The Mains Zapperator is best plugged in to a socket close to your system to create a 'quiet' area around it. As the reviewer notes, this makes it easy to test the effectiveness of the device in your location "as it can be plugged in and unplugged at will".
And of the effect? "With the Zapperator, the music seems more lifelike and real. The edginess associated with strings becomes subtly more musical, mellow and effortless."
Magazine: Hi-Fi Choice
Issue: November 2012
Verdict: Four stars
Overall product rating

5

/

5

reviewed by

Vincent Parkin




09 Jun 2016
Yes, I recommend this product.
These really do work on anything you fit them too. I have purchased 4 of these, because after I fitted the first the gains right across the music was huge. Thanks Russ for a product that really works at a sane price.