Hero-Cu interconnect with UltraPlate phonos
Upgrade your purchase with these options:
Delivery is charged at cost.

overview
'Hero - an outstanding achiever'
Kimber's Hero-Cu interconnects use four conductors made from very high purity, VariStrand™ copper. The four-wire braid results in an improved soundstage. Music is more open, the midrange more natural, bass is deeper and cleaner, and the treble sweeter.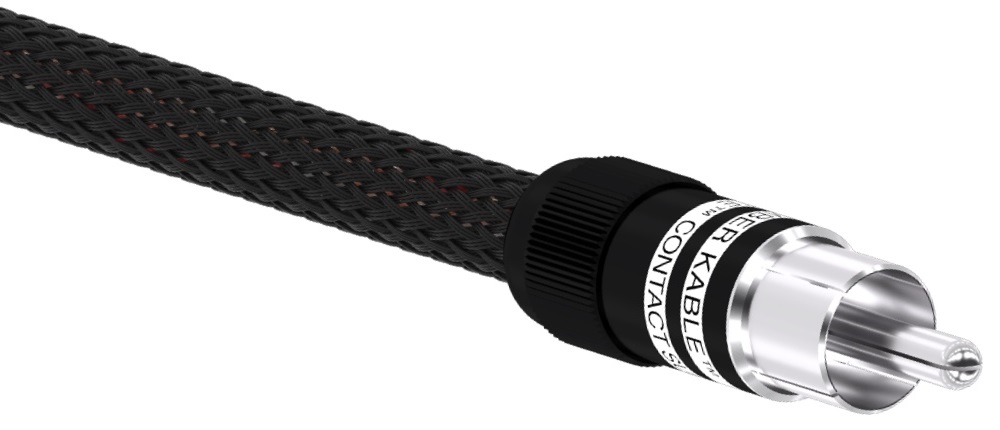 Hero-Cu is a great value interconnect at home in modest or high-end systems. Used between your CD player and amplifier, or between a preamp and power amp, Hero Cu is available with custom UltraPlate™ RCA type connectors or for an improved connection you can opt for the superb WBT-0102 copper locking RCA plugs. The balanced version of Hero-Cu features "studio grade" XLR connectors with silver plated contacts.
Hero-Cu is made with Kimber's TCSS VariStrand™ wire - click
here
to read more.
Optional Upgrades
We offer a number of additions and treatments to take the performance of your Interconnect to the next level. To find out more, click on the 'What's this?' link next to each icon above right.

Money Back Guarantee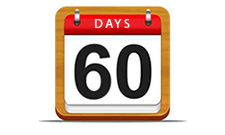 Don't forget! We are so confident in the performance of this product that it is covered by our 60 Day Home Trial with Money Back Guarantee. Buy the product and if you're not completely satisfied, you can return it within 2 months for a refund. For full details
click here.
Specifications
4 Hyper-pure copper conductors per channel
Fluorocarbon insulation
KIMBER UltraPlate™ phonos
WBT-0102 Cu option
Attenuated option
Balanced option with XLRs




Basic Electrical Measurements
Single-Ended (RCA):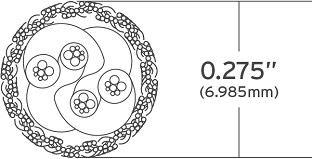 (Cp) parallel capacitance: 78 pF / meter
(Ls) series inductance: 0.385 uH / meter
(Rdc) dc loop resistance: 0.037 Ohm / meter
Balanced (XLR):(Cp) parallel capacitance: 33.1 pF / meter
(Ls) series inductance: 1.13 uH / meter
(Rdc) dc loop resistance: 0.081 Ohm / meter
Reviews

"As soon as you drop [Hero] into the system the timing comes into focus alongside good image height and reasonable depth"
Read more about the Hi-Fi Plus review
here
---

"smooth... detailed... [and] delightfully well balanced"
Read more about the Hi-Fi Choice review
here
---
Featured in
The Absolute Sound
Editors' Choice Awards 2022:

"Hero's bass lives up to its name, prodigious in amplitude and definition…"
---

Stereophile magazine featured Hero-Cu with WBT-0114Cu phono plugs in their 'Recommended Components' Awards 2022.
---
Attenuation Guide
Is CD overload restricting the sound of your system?
Today, it is all too common for an amplifier's performance to be restricted because the output voltage of the CD player is too high. This can introduce distortion to the sound and restricts the amount of volume control you have. The problem can also occur with other components too, such as DVD/Blu-ray players, tuners, SACD players, MiniDisc players and even, on occasion, turntables!
The solution is to use an interconnect which 'attenuates' the signal from the CD player allowing a much more controlled and better sound from your system. Find out more about attenuation
here
Overall product rating

5

/

5

reviewed by

Tony Newman




18 Oct 2017
Yes, I recommend this product.
I have been using the Tonik interconnects in my home cinema system for about 6 months , so it was time to use the upgrade scheme . I replaced the surrounds interconnect to the Hero , which straight out of the box is much clearer and cleaner sound which fills the back of the room with a more cohesive sound field .

If you are looking to make the most of your sound , you already have then speak to Russ Andrews .