Upgrade your purchase with these options:
Delivery is charged at cost.

overview
IEC socket upgrade
Do you have equipment with a mains lead that can't be removed? Do you want to improve its power cable? Then fitting an IEC socket provides the solution.
High quality 10A IEC socket
Kimber TCX inernal wiring*
A more reliable, direct and solid connection
Allows you to connect your choice of mains cable
If you have equipment with a captive lead, we recommend fitting a male IEC plug, wired onto a short length of the original cable. While this gives a good connection, fitting an IEC socket and improving the wiring behind it gives even better results by removing even more of the original power cable, and is far neater too.
From this...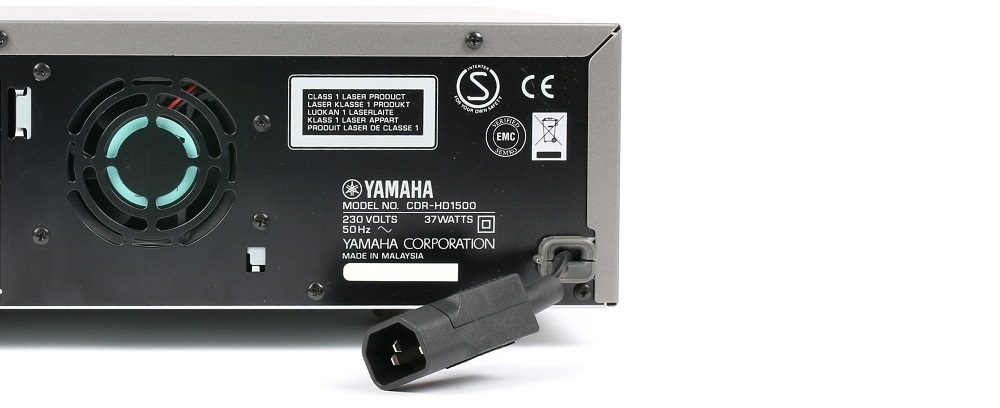 To this...

Internal wiring
* Where possible, we will endeavour to improve the internal wiring from the IEC socket to the power supply circuit board or transformer using the superb Kimber TCX hyper pure copper cable. However if this is not possible, we will use the existing wiring.
Like any other kind of modification or upgrade, be aware that this work may invalidate your original manufacturer's warranty.
What can be done?
Virtually any component can be modified and upgraded with an IEC socket including CD and Blu-ray/DVD players, tuners, Streamers, Hi-Fi and Home Cinema amplifiers. However, on rare occasions there is simply not enough space to make the change or the casework is plastic.
Contact Us
before sending equipment and we will be able to advise you.
How the service works
Equipment upgrades are proving hugely popular. During peak times there may be a wait of several weeks before we can carry out the upgrade. So before we get your equipment here, it must be booked in so we can ensure a speedy turnaround of the upgrade. Once you have placed your order, we will contact you to arrange a suitable week and getting the equipment here.
In Person
For those of you who are local enough or if you fancy a trip to the lakes, you can drop off your equipment personally and then collect it when it's complete or we can ship it back to you.
By Courier
We can arrange a courier collection of your equipment for an additional cost. We currently use UPS.
To make things easier, we can offer several collection options.
1. We can arrange a specific day for the courier to call and collect your equipment. Someone will need to be available all day at the collection address as we're unable to arrange a time slot for collections.
2. Dropping off at a UPS Access Point. UPS use a network of local shops to deliver and collect parcels from and to. We can either post you a collection label or email you the label (you will need to print the label at home/work). Securely box up your equipment, affix the collection label to the outside of the box and take it to your preferred Access Point where you will be issued a receipt.
UPS Access Points can be found here (link opens in a new window), simply enter you postcode to find your nearest one.