Upgrade your purchase with these options:
Delivery is charged at cost.

overview
Designed to augment the effect of our existing mains filters and woven cables .


Especially useful for comabating noise created by Wi-fi networks and ethernet-over-mains.


Can be used near to your equipment and close sources of noise.


Simple, plug-in design.
Mains Zapperators are designed by respected audio designers Ben Duncan and Paul Houlden, and are available exclusively from Russ Andrews. They can be used on their own or in conjunction with our Silencers, Purifiers and cables - or any other manufacturers' filters and cables.
Our listening tests have shown that they're particularly useful in houses with wireless computer networks, and also in houses that use 'ethernet-over-mains' computer networking.
We can also incorporate the Mains Zapperator into our PowerBlock mains extension; simply check the 'Mains Zapperator' box when specifying your PowerBlock upgrades..
Where should I use them?
The Mains Zapperator is fitted into a 'plug-top' unit, designed to connect to standard mains sockets. Use the plug-top unit close to your system to create a 'quiet area' around it, and ideally also throughout your home next to sources of noise: such as your computer in another room. If using three, get one connected close to your router, another next to your computer and a third close to your Hi-Fi or Home Cinema system.
Why should I use them?
With the proliferation of wireless computer networks (not just in our own homes, but also our neighbours') and ethernet-over-mains (again, even from neighbours), Mains Zapperators are designed to specifically target the noise these devices can put onto the mains supply. Due to the complexity of Radio Frequency Interference, it's worth experimenting with the location and quantity of Mains Zapperators to find the best effect.
More is even better
Using more than one enhances the overall effect. If you use more than one, get the others plugged in next to items susceptible to RFI (maybe the computer upstairs) and filter the interference at source. Our Triple packs are perfect for this.
The technology
Mains Zapperators are part of the Zapperator family of products. Find out more about the technology in our PDF white paper
here
.
Specifications
Compact power conditioner - simple plug-in design
Designed to deal specifically with very high frequency noise such as that generated by wireless computer networks
Dissipative filter designed to augment the effect of our existing mains filters and woven cables
Dimensions: W:53mm x H:80mm x D:53mm
Money Back Guarantee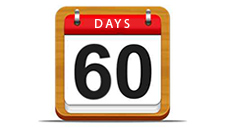 Don't forget! We're confident in the performance of this product that it is covered by our 60 Day Home Trial with Money Back Guarantee. Buy the product and if you're not completely satisfied, you can return it within 2 months for a refund. For full details
click here.
---
Reviews

"With the Zapperator, the music seems more lifelike and real. The edginess associated with strings becomes subtly more musical, mellow and effortless."
Read more about the Hi-Fi Choice review
here
---
Overall product rating

5

/

5

reviewed by

René Christensen




19 Feb 2017
Yes, I recommend this product.
"
Coherence, Nearness, Stands Out
"
The Mains Zapperator reduce noise, add gain / volume, speed and turn the details in the music, to clear up. The use of several and different Burn-In CD´s supported the process very well, in my opinion / case.