Upgrade your purchase with these options:
Delivery is charged at cost.

overview
Designed to augment the effect of our existing mains filters and woven cables .


Especially useful for comabating noise created by Wi-fi networks and ethernet-over-mains.


Can be used near to your equipment and close sources of noise.


Simple, plug-in design.
Mains Zapperators are designed by respected audio designers Ben Duncan and Paul Houlden, and are available exclusively from Russ Andrews. They can be used on their own or in conjunction with our Silencers, Purifiers and cables - or any other manufacturers' filters and cables.
Our listening tests have shown that they're particularly useful in houses with wireless computer networks, and also in houses that use 'ethernet-over-mains' computer networking.
We can also incorporate the Mains Zapperator into our PowerBlock mains extension; simply check the 'Mains Zapperator' box when specifying your PowerBlock upgrades..
Where should I use them?
The Mains Zapperator is fitted into a 'plug-top' unit, designed to connect to standard mains sockets. Use the plug-top unit close to your system to create a 'quiet area' around it, and ideally also throughout your home next to sources of noise: such as your computer in another room. If using three, get one connected close to your router, another next to your computer and a third close to your Hi-Fi or Home Cinema system.
Why should I use them?
With the proliferation of wireless computer networks (not just in our own homes, but also our neighbours') and ethernet-over-mains (again, even from neighbours), Mains Zapperators are designed to specifically target the noise these devices can put onto the mains supply. Due to the complexity of Radio Frequency Interference, it's worth experimenting with the location and quantity of Mains Zapperators to find the best effect.
More is even better
Using more than one enhances the overall effect. If you use more than one, get the others plugged in next to items susceptible to RFI (maybe the computer upstairs) and filter the interference at source. Our Triple packs are perfect for this.
The technology
Mains Zapperators are part of the Zapperator family of products. Find out more about the technology in our PDF white paper
here
.
Specifications
Compact power conditioner - simple plug-in design
Designed to deal specifically with very high frequency noise such as that generated by wireless computer networks
Dissipative filter designed to augment the effect of our existing mains filters and woven cables
Dimensions: W:53mm x H:80mm x D:53mm
Money Back Guarantee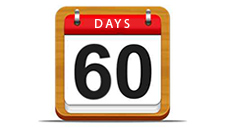 Don't forget! We're confident in the performance of this product that it is covered by our 60 Day Home Trial with Money Back Guarantee. Buy the product and if you're not completely satisfied, you can return it within 2 months for a refund. For full details
click here.
---
Reviews

"With the Zapperator, the music seems more lifelike and real. The edginess associated with strings becomes subtly more musical, mellow and effortless."
Read more about the Hi-Fi Choice review
here
---
Overall product rating

5

/

5

reviewed by

JCW




05 Feb 2022
Yes, I recommend this product.
"
Do I Have Wi Fi Causing Sound Suppression?
"
Turns out I do .Removing it with Zapperator causes wider soundstage amazing depths of drums, heights of percussion and every song on every album sounds different in a more detailed way as speakers disappear more. .It works big style .

reviewed by

JOHN




14 Sep 2020
Yes, I recommend this product.
"
Excellent Mains Product!
"
Added this to my X Block with excellent results. I am so impressed I am in the process of buying the Power Purifier with a clarity mains. These Russ Andrews products are the real deal and compared to the competition very well priced. I have no idea how else 155 pounds could provide this sort of sound quality improvement. If you are on this page curios about buying one, my advice is just go a head and buy it, be prepared to come back for something else, before I added the X Block and the Zapperator I had quite load hissing from my tweeters now silence its astonishing. Russ Andrews products I have used all delivered the goods at dare I say bargain prices!

reviewed by

Pietro




16 May 2020
Yes, I recommend this product.
This makes a big difference even with all the other mains purifiers in my system. I was amazed! Bass in particular is lower, richer and addictive! Also as per the other reviews, a much lower noise floor, so you get a sense of the recording venue. My system was already sounding great but this has peeled back yet another layer. Excellent and very highly recommended.

reviewed by

Mike Bickley




09 Mar 2020
Yes, I recommend this product.
I bought a zapperator, but deep down I thought that it may be going back, how wrong I was!
The first one I bought was fitted pretty close the the kit, and after a bit of settling in, improvements in overall clarity became evident. So being encouraged by this, I bought a second one, which was fitted very close to the router, now the kit really sounded superb! With Russ's discount on offer, I would have probably bought a third, but I don't have a spare 13A socket!

reviewed by

David Irvine




31 Oct 2019
Yes, I recommend this product.
"
A Surprising Improvement!
"
I now have three Mains Zapperators - one in my X6 block, one close to my WiFi Router and the other close to the block into which I plug my Laptop. I must say I was shocked to discover how much Wi-Fi degraded my HiFi. However, the Mains Zapperators are a very effective cure and well worth the money!

reviewed by

Ian Stretch




14 Jul 2018
Yes, I recommend this product.
The first thing I noticed when I plugged it in was an Instant Improvement to the Picture Quality on my LED Screen. Over the next few Days all round Improvements were noticed on pretty much everything. I'm running a new DSP Amp which is WIFI Enabled for Updates etc. Easy for me to Disable my WIFI by Unplugging my Router. Unfortunately the Amp is picking up another 3 WIFI Signals. Not so easy to Unplug the Neighbours Routers. Ah well. Happy with this.

reviewed by

Peter Watson




19 May 2017
Yes, I recommend this product.
"
Mains Zapperator Works!
"
Hi,

Fitted a mains Zapperator, to my #1 system, which has now had 100 hours to burn in. Overall result compares to the improvement I obtained when I changed from a Mini Purifier to a Purifier (model before the current Power Purifier), Background detail is improved, in particular low level detail. Treble is clearer and free from glare. Overall the sound is rounder and more together.

The only noise I have been aware of with my #1 system has been a background hiss at very high levels (far too high for listening) using the MC input on my phono preamp. However, as low level background detail has been improved with both products the only explanation has to be a reduction in mains noise otherwise not perceived.

My listening experience has improved considerably. Once again Russ, thank you for another worthwhile product.



reviewed by

Cameron




13 Jan 2017
Yes, I recommend this product.
"
Big Improvement In Sound
"
I fitted a zapperator plug plus the speaker zapperators to my system, and I have to say that Martin Collom's review is spot on. The improvement is not subtle and the effect is like a haze that you didn't know was there is lifted , a whole new level of detail that was previously obscured is lifted. So good I am going to buy another set of the speaker zapperators for the amplifier end. Strongly recommended