Meridian 251 Powered Zone Controller
Upgrade your purchase with these options:
Delivery is charged at cost.

overview
The Meridian 251 Powered Zone Controller
The first time we heard the 251 was on a visit to Meridian HQ and we were transfixed when we heard their new 'box of tricks'. Meridian describe it rather dryly as an "IP-controlled, 2.1 DSP integrated amplifier", but if we explain how you can use it, you might just get an idea of how astonishingly versatile it is – with Meridian's trademark high performance and sound quality, of course.

The 251 is a Meridian integrated amplifier feeding 65W per channel into 8 ohms. Simply connect a pair of speakers and a CD player to its analogue inputs and it's the heart of your main Hi-Fi set-up, playing music with gorgeous Meridian sound quality.
It also includes a high quality Meridian DAC making it easy to connect, for example, a set-top-box. It's a perfect choice for a TV-based audio system, and its compact size makes it easy to tuck away behind or under your screen. It can even be set to use an active subwoofer and run in 2.1 configuration.
Intelligent, brilliantly-versatile integrated amp. It's the heart of your main system, it's a tucked-away 2.1 TV sound system, it's an audio zone in multi-room sound system. And it sounds incredible.
As if an integrated amp and a DAC weren't enough, the 251 also incorporates an audio 'endpoint' for both Meridian's Sooloos system and the popular Roon music management software; your music player will 'find' the Meridian 251 and play music to it, decoding MQA files if you have those in your collection too.

The best way to control the 251 is via the free iPad network control app which also enables easy set-up of the device. But it can also be controlled with a conventional remote and Infra Red (IR) receiver (available separately), if required. The front panel shows which source has been selected - and also indicates when an MQA track is being played, too.
Set-up of the 251 is straight-forward, accessed via any computer or tablet on the same network as the 251. The compact size and cool-running amplifiers let you tuck the 251 away behind a TV or rack, or even in a cupboard, and just let you get on with the important stuff – listening to your music.
Key features

Meridian's unique Apodising filter can actually fix errors in digital recordings, making any music sound more alive, regardless of its source.
Meridian Sooloos, the user-friendly music management platform embodies everything you value about music. Your collection becomes easy to manage, with intuitive simplicity and exceptional speed. It's designed with a deep understanding of music, and delivers an experience that re?ects the unique value your music library holds for you.
Traditional audio systems often require large, expensive cables to maintain their performance. Meridian's SpeakerLink uses an "Ethernet style" cable that delivers pristine digital sound and control down a single cable between Meridian components. The result is simple, unobtrusive, and cost-effective cables that are easy to install
MQA combines an advanced new digital sampling technology that captures extremely high frequency timing and detail in an audio signal with an equally novel system to "encapsulate" that data into a form for delivery using any lossless file format or streaming. Its most advanced form, "MQA Studio", uses the technology in the studio to generate an even higher quality master recording as the source.

Specifications
AUDIO OUTPUTS
Speaker outputs on Phoenix connectors
24-12 AWG Compatible
2 x 100w into 4O nominal load (2 x 65w into 8O)
40kHz Bandwidth
2-channel line-level analogue output on RCA phono connectors
Twin 192kHz 24-bit DACs

AUDIO INPUTS

One 2-channel digital coaxial S/PDIF input. 44.1kHz to 192kHz sampling and up to 24-bit
One 2-channel Meridian SpeakerLink input. 44.1kHz to 192kHz sampling and up to 24-bit
One 2-channel digital optical TOSLINK input. 44.1kHz to 96kHz sampling and up to 24-bit
One 2-channel analogue input on RCA phono connectors
One network input (Ethernet) for connection to Meridian Sooloos or third party control interface

CONTROL SIGNALS

IP Control
IR on 3.5mm jack
Meridian Comms

DISPLAY

LEDs to indicate source selection and MQA status

POWER

Advanced linear power supply: 110–120V ac 50–60Hz / 220-240V ac 50-60HzDIMENSIONSHEIGHT: 42mm (without feet) WIDTH: 203mm DEPTH: 221mm (226mm inc. connectors) WEIGHT: 2.5kg

RACK-MOUNTING

1U tall rack kit available with space for two units
Optional VESA mount brackets

Money Back Guarantee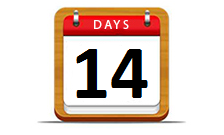 Don't forget! We are so confident in the performance of this product that it is covered by our 14 Day Home Equipment Trial with Money Back Guarantee. Buy the product and if you're not completely satisfied, you can return it within 2 weeks for a refund. For full details
click here.