Naim SuperNait 2 Integrated Amplifier Upgrade
Upgrade your purchase with these options:
Delivery is charged at cost.

overview
Why do we upgrade equipment?
Almost any Hi-Fi component can be upgraded to higher performance using our techniques and components. The two things go together – the know-how and the right component. Over the last 30 years, we have developed our knowledge of where the biggest problems lie and how to overcome them to unleash better performance from a given piece of equipment.
Naim SuperNait 2 Intergrated Amplifier Upgrade

A classic Naim amplifier featuring trickle down design and technology from there flagship components of the time, such as the NAC 552. Combining an 80W power amplifier section with six individually decoupled input sockets on the pre section and Naim Audio DR (Discrete Regulator) circuits in its power supply.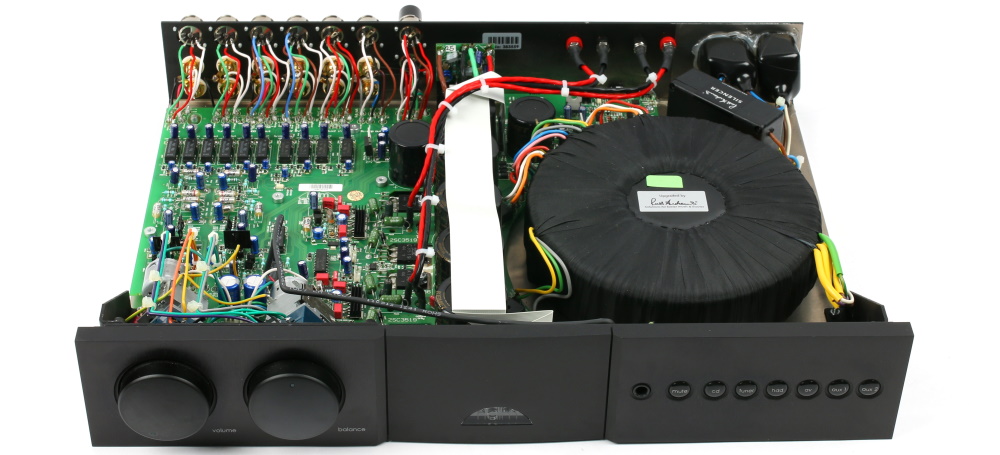 This provides a great platform to upgrade! Our upgrades build on the strengths of the amplifier. Everything you love about the sound remains – it just gets so much better.
Internal wiring
Over 3m of it! The customer only wanted to the DIN sockets upgrading, but of course we can also re-wire the RCA sockets (additional cost applies). For the line level signal wire, we've used Kimber high purity TCSS copper wire.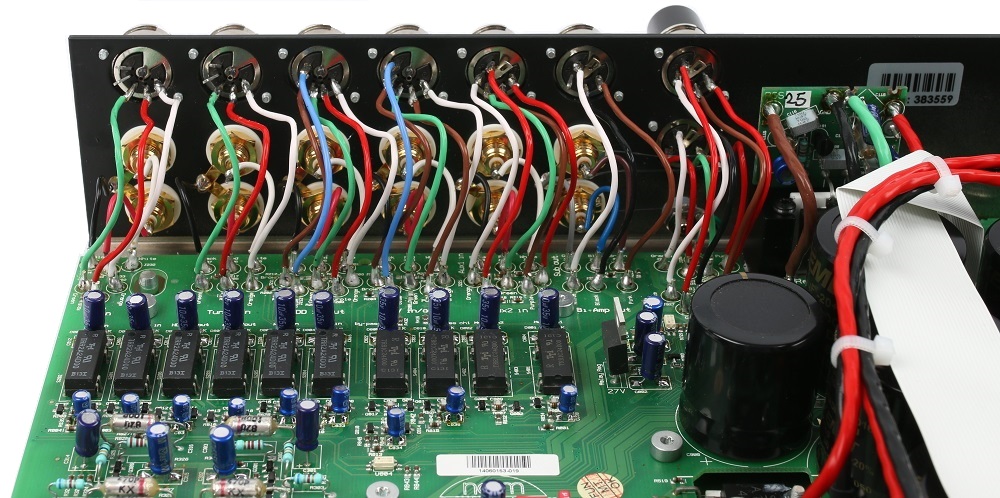 For the speaker output and Pre to Power amp regulator we've used the thicker TCX copper more suited to higher currents. For the ultimate in performance, consider moving up to pure silver! Contact us for details.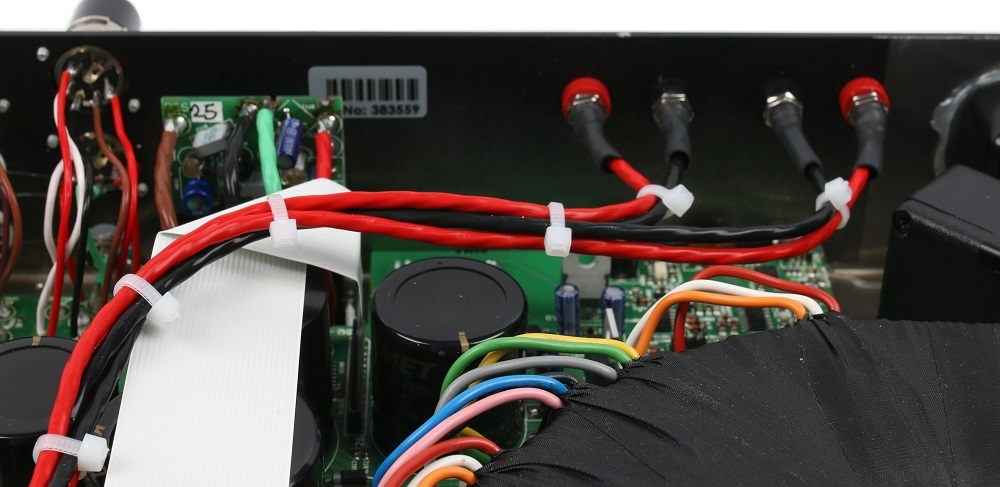 Component Upgrades
For the majority of the capacitor changes, we use Russ's favoured Panasonic Audio Grade caps. Where possible, we will endeavour to use the superb Kimber Kaps.
60 component upgrades/changes are made across the power supply, pre-amp and power amp and system control PCB. Upgrades are with Russ's favoured audio grade Panasonic capacitors which give a smooth and detailed sound. The amplifier is completely disassembled to gain access to key areas of upgrade.

Power
To clean up and give the power supply an upgrade SuperFuses™, Silencer™ mains filter conditioner are fitted.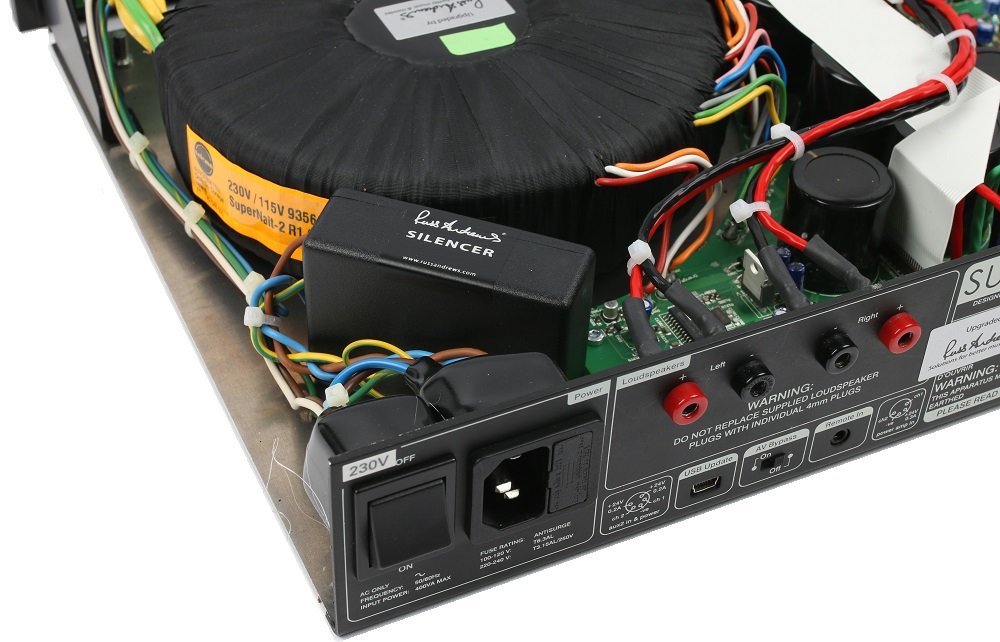 Different Model?
If you don't have exactly the same model as listed above, but a very similar unit, then it's highly likely that the same or similar upgrades will apply. But we can't guarantee that until we have the unit here for inspection. Get in touch and let us know what you have.

How the service works
Equipment upgrades are proving hugely popular. During peak times there may be a wait of several weeks before we can carry out the upgrade. So before we get your equipment here, it must be booked in so we can ensure a speedy turnaround of the upgrade. Once you have placed your order, we will contact you to arrange a suitable week and getting the equipment here.
In Person
For those of you who are local enough or if you fancy a trip to the lakes, you can drop off your equipment personally and then collect it when it's complete or we can ship it back to you.
By Courier
We can arrange a courier collection of your equipment for an additional cost. We currently use UPS.
To make things easier, we can offer several collection options.
1. We can arrange a specific day for the courier to call and collect your equipment. Someone will need to be available all day at the collection address as we're unable to arrange a time slot for collections.
2. Dropping off at a UPS Access Point. UPS use a network of local shops to deliver and collect parcels from and to. We can either post you a collection label or email you the label (you will need to print the label at home/work). Securely box up your equipment, affix the collection label to the outside of the box and take it to your preferred Access Point where you will be issued a receipt.
UPS Access Points can be found here (link opens in a new window), simply enter you postcode to find your nearest one.
---
---
Please note this is just an upgrade modification, it does not include the Naim SuperNait 2 Intergrated Amplifier