Upgrade your purchase with these options:
Delivery is charged at cost.

overview
Upgrade your Oppo's IEC Socket
We were as sad as anyone when we heard that Oppo Digital was to cease manufacture of their well-respected Blu-ray Disc players. A few of us here have Oppo players in our systems, we use one in the office here, and Russ himself uses one at home.
Those of you also with Oppo players may be interested to know that we've produced an upgraded IEC socket for the player. We've chosen a fine performing socket and wired the cable that links the socket to the power supply board with Kimber's TCX wire – a special type of high performance internal wire that we use in, for example, our top-of-the-range PowerBlocks. We also apply our Procees Q treatment to the IEC socket, cable and connector for good measure.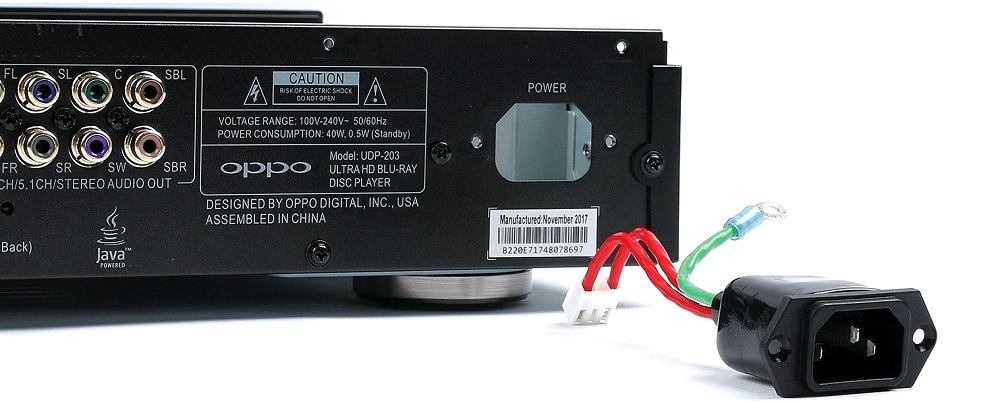 The good news about the replacement socket is that it's simple to fit at home – no need to send your player to us. The connection to the board is made via simple push-fit connectors and the IEC socket itself is fastened to the Oppo's casework with a couple of small bolts and nuts. Fitting takes about five minutes and full instructions are provided. The sockets offers a simple way to make a modest upgrade to your Oppo player yourself at home and is well worth the outlay.
What's included
---
Pre-wired IEC socket
Installation guide.
Features
---
High quality, robust 10A IEC Socket
Kimber TCX for Live, Neutral and Earth
Full Process Q treatment
Easy to follow instructions
Supplied with safety insulation boot
25 Year Warranty
Compatibility
---
The IEC socket fits the following Oppo models:
BDP-93
---
BDP-95
---
BDP-103
---
BDP-105
---
BDP-203
---
BDP-205
---

Money Back Guarantee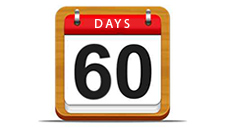 Don't forget! It may be pre-owned, but we're confident in the performance of this product that it is covered by our 60 Day Home Trial with Money Back Guarantee. Buy the product and if you're not completely satisfied, you can return it within 2 months for a refund. For full details
click here.

Overall product rating

5

/

5

reviewed by

Sean




26 Sep 2020
Yes, I recommend this product.
The first thing that struck me was the immediate improvement in the sound. Better separation, improved bass and a more natural presentation. At it burned in the picture got better and better. The image gained a natural look is just right. Simple to install with clear instructions.

reviewed by

Philip Simpson




05 Aug 2018
Yes, I recommend this product.
I noticed a difference immediately.Vivid natural colours.Images that are sharper and more detailed.
Well worth the investment.