RCA Technical Ground Tri-braid cable
Length:
Upgrade your purchase with these options:
Delivery is charged at cost.

overview
RCA Technical Ground Tri-braid cable
Russ has updated his Grounding Guide with information on how to ground equipment that is double insulated.
Double Insulated equipment – usually denoted by the symbol below– may not get the full benefit of RF grounding by connecting our grounding wires to the casework in the conventional way using our chassis tags or Chassis Ground Banana Adaptors… with double insulated equipment, you may get further benefits by grounding the components with our Technical Ground Tri-braid wires.

Double Insulated Logo
Made with a custom, Kimber cable especially for us. The woven, Tri-braid cable is available with a variety of connectors. This version is fitted with RCA (Phono) plugs and should be fitted to an empty RCA (phono) socket on the double insulated equipment in place of connecting to the casework. The other end connects to the other component in the usual fashion – the wires are terminated with stackable spades / standard spades / bananas at the other end as necessary.

Using the RCA Technical Ground weave cable with standard (non double-insulated) equipment.
You may get further benefits by using the Technical Ground Tri-braid cables on standard, earthed equipment. We say may, because the only way to find out if there are further benefits is to try it! Listening is your best bet – if it sounds better with the additional ground in place, it is better.
Termination
The RCA Technical Ground Tri-braid cable is always terminated at one end with a single Phono (RCA) connector. We can also terminate the RCA Technical Ground Tri-braid cable with a variety connectors shown below, so if there isn't an option listed, please contact us and we'll do our best to add it.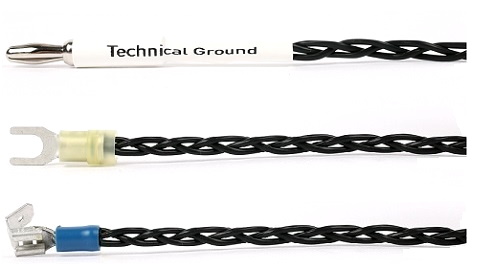 4mm BananaM5 SpadePiggy Back Connector
Specifications
Tri-braid geometry
3 Hyper-pure copper conductors
Fluorocarbon insulation
High quality Nickel Phono (RCA) plug
Our Technical Ground Tri-braid cable should be used in conjunction with our
RF Router
for maximum effect.
---
Money Back Guarantee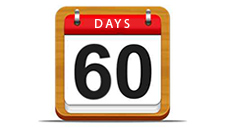 Don't forget! We're so confident in the performance of this product that it is covered by our 60 Day Home Trial with Money Back Guarantee. Buy the product and if you're not completely satisfied, you can return it within 2 months for a refund. For full details
click here.
---
25 Year Warranty
Technical Ground Weave cables come with a Lifetime Guarantee - this means we will cover against manufacturing faults and defects for a minimum of 25 years.
Find out more
Overall product rating

5

/

5

reviewed by

Jim




13 Apr 2022
Yes, I recommend this product.
Used in conjunction with a plug in RF Router I used this RCA cable to ground just my Denon PMA-2020AE in order to gauge whether this grounding malarkey had anything to it. I got it set up before realising I had to cook dinner. We have a large open living space in our home so the living room system can be listened to whilst in the kitchen so I popped on Coldplay's 'Ghost Stories', 24-bit files from my MacBook using Audirvana. Even with all the noise of cooking it was massively clear that the band was playing with so much more intent and purpose, wonderful littles details and nuances abound, and this with only one component grounded. Now I have to ground my MacBook, DAC, DAC power supply, 4K player, CD player and 4K TV with variations of the Technical Ground Weave. The cumulative effect will hopefully yield similar fantastic results.

reviewed by

Petcharat, Taweewut




28 Feb 2021
Yes, I recommend this product.
"
Easy Application But Significant Improvement.
"
I have applied RCA Technical Ground Weave from Pioneer LX88 to RF Router Mk2 for many months since the whole system has been grounded followed the Grounding Guide. I can say that the signal-to-noise ratio increases by 9-12%.It is easy to use but significant improvement. RF grounding is one of the first priority in sound quality upgrade.

reviewed by

Paul Hodge




10 Sep 2020
Yes, I recommend this product.
"
Significant Improvement
"
I only became aware of grounding your Home Cinema equipment recently. Most of my information was gleaned from the Russ Andrews website.
I tried one of their Technical Ground Weave cables on my Blu-ray player and was surprised at the improvement in both the audio and video performance.
Consequently, I connected all of my Home Cinema system with these cables. The phono to phono connections were particularly effective.
This resulted in the most cost effective and significant improvement to the system. It was equivalent to paying to upgrade everything. It brought the best out of what I already had.
The customer service was also excellent.
I would highly recommend both the product and the company.

reviewed by

anonymous




13 Feb 2018
Yes, I recommend this product.
really fantastic, when I first to plug in the ground cable, the sound is getting transparent and the high frequency is very obviously to present it out, and the background is very silence and wide, etc.

I really can't imagine when the cable be run in have more time, how it well?

I highly recommend for interest parties.