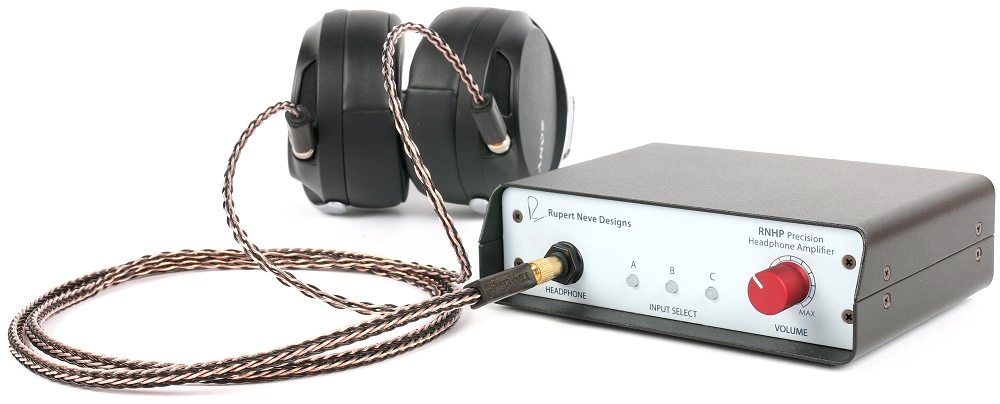 This product has now been superceded by the improved RNHP Fidelice Precision Headphone Amp - click here for details.
Whether you're a professional engineer surrounded by expensive studio equipment or a music lover with just a laptop on your desk or your phone on the go, the RNHP can make a huge difference in the performance of your headphones. While many people have expensive headphones that they use with their Hi-Fi system or mobile device, those headphones are incapable of reproducing all the dynamic range, detail, and spacial information within your music without the help of an exceptional amplifier. With the direct coupled, painstakingly crafted topologies, the RNHP will give you a level of performance you would not think possible at this price point.



From the studio to your living room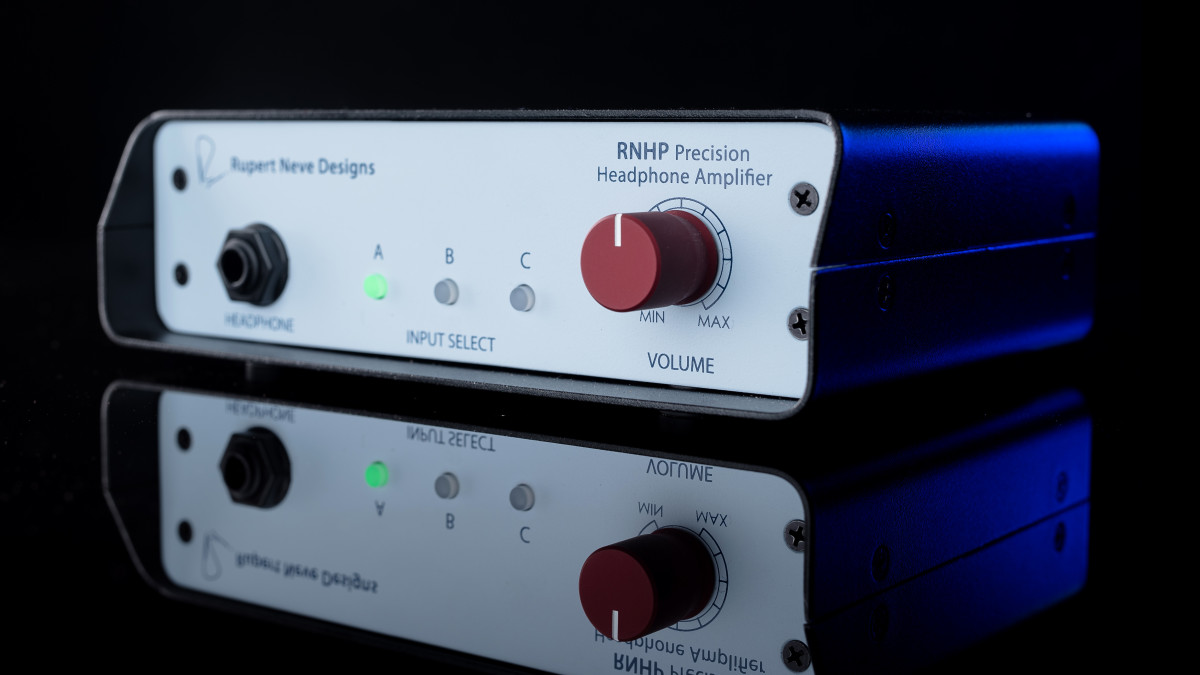 Based on the headphone output circuit in the Rupert Neve 5060 Centerpiece Desktop Mixer, the RNHP is a dedicated 24V reference-quality headphone amplifier with specifically-calibrated +4dBu balanced line, unbalanced RCA and 3.5mm (1/8") inputs, housed in a rugged steel chassis. With effortless, wide-open sonic performance and the ability to drive any pair of headphones without compromise, the RNHP allows you to perform, mix and enjoy your music with a new level of clarity.
CLICK HERE TO VIEW THE RNHP FIDELICE
Extract the best from your headphones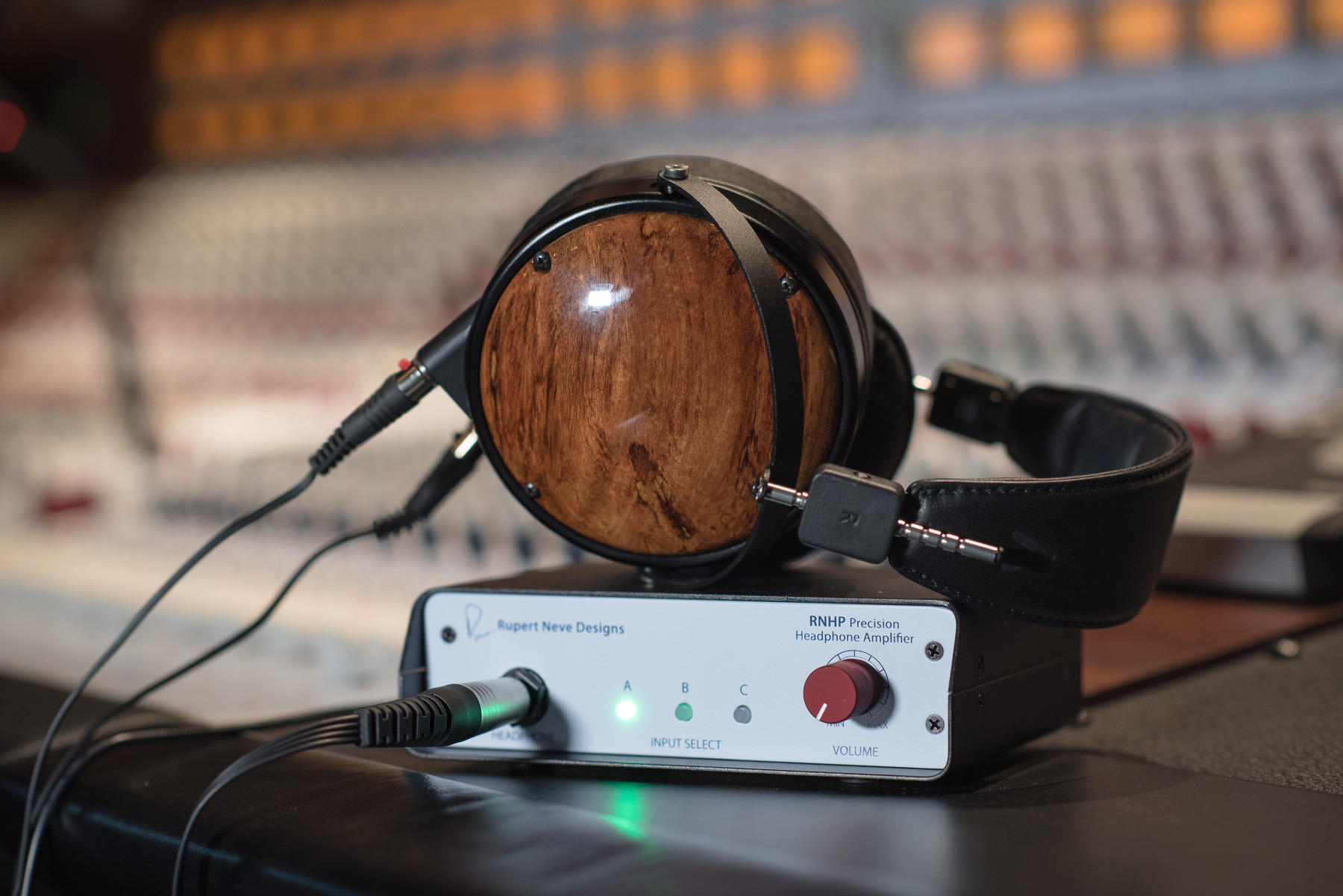 The RNHP was made to accomplish one simple purpose: making any headphones sound their best. As a dedicated design, the RNHP is tailored to deliver extremely high quality, powerful amplification, with precise calibration for any source input. This exceptional level of quality can be the difference that inspires an artist to give their best performance, lets an engineer make better choices in mic and placement, gives a mix engineer reliable translation of EQ and dynamics adjustments, or lets a music listener appreciate the full depth and detail of a recording.
CLICK HERE
TO VIEW THE RNHP FIDELICE
Why we are selling the RNHP.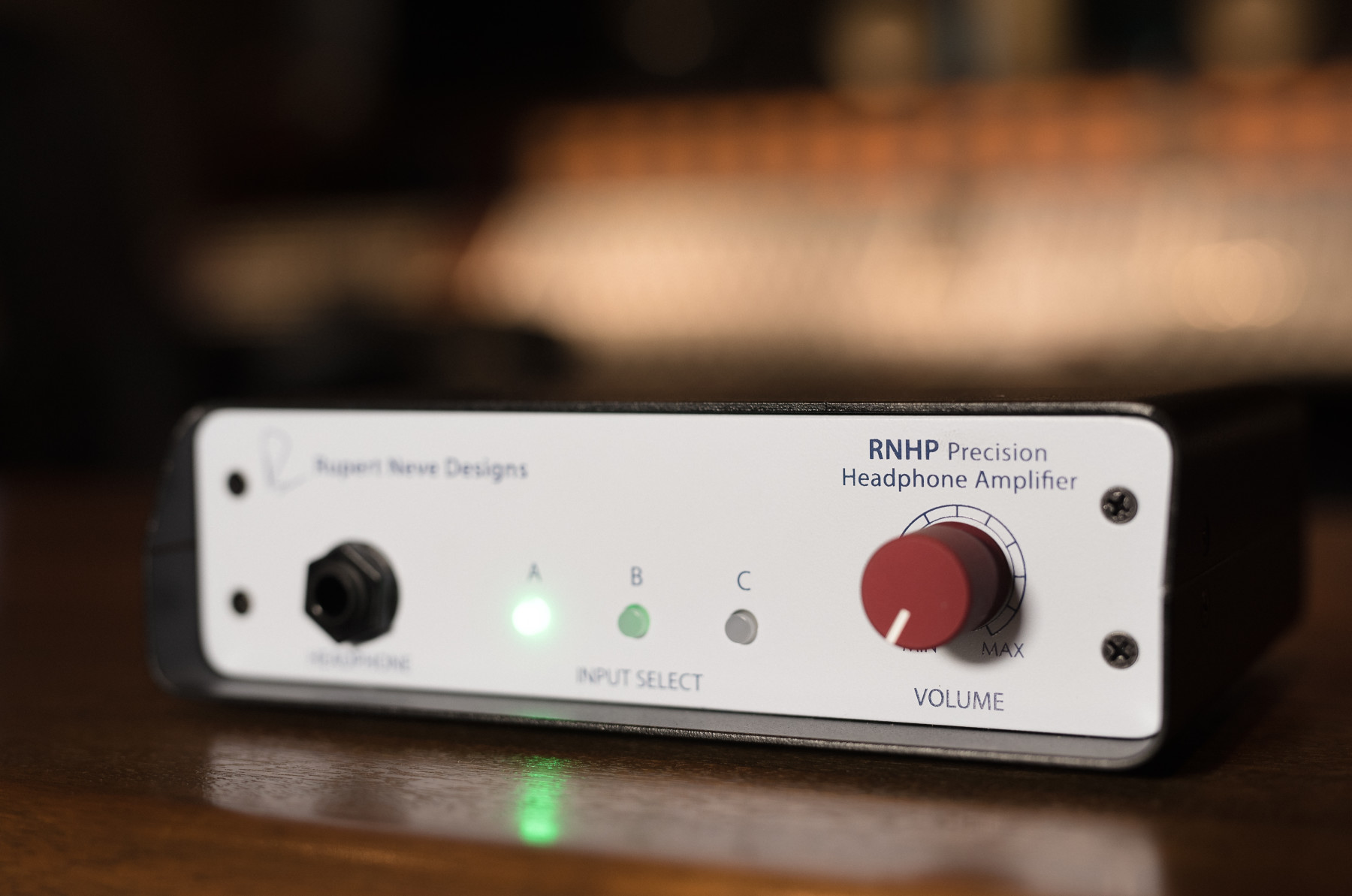 The decision to sell the RNHP came in response to Simon's visit to Canjam London back in September 2016 - see his review here. He was so impressed with the performance of this little amp that he asked for a sample to test back at the office. Everyone else was impressed too so we then took it to the National Audio Show for more feedback. Once again, the news was good, with really positive comments from both visitors and reviewers. Russ also had his first opportunity to test the unit out as well and was equally impressed. All told, with so many positive comments, we decided we just had to offer this superb little headphone amp to our customers.
CLICK HERE
TO VIEW THE RNHP FIDELICE
Who is Rupert Neve?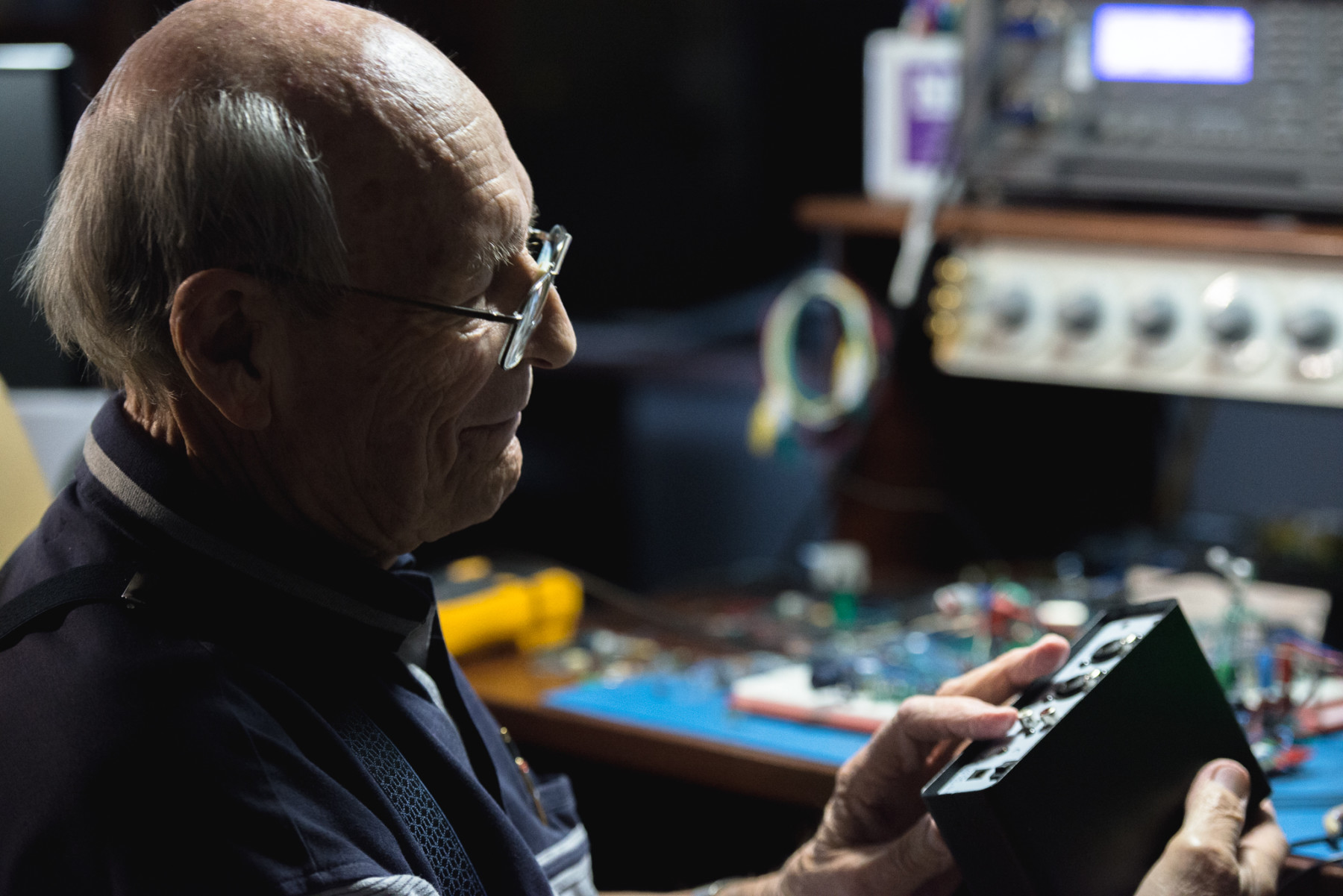 Recognized as the developer of the modern mixing console, Rupert's handiwork is found in thousands of studios around the world. Because of these efforts, he has been the recipient of a number of accolades over the years.

In 1997, Rupert became one of a very few personal recipients of a Technical Grammy award. In awarding his Grammy, the Recording Academy acknowledged Rupert's profound impact on the industry:

"For setting the standard for quality sound reproduction through his engineering and his innovative designs, which have made possible unparalleled advances in the quality of recorded sound; in recognition of his influence on a generation of audio designers; and for his dedication to purity of audio reproduction."
CLICK HERE
TO VIEW THE RNHP FIDELICE
Key benefits of the RNHP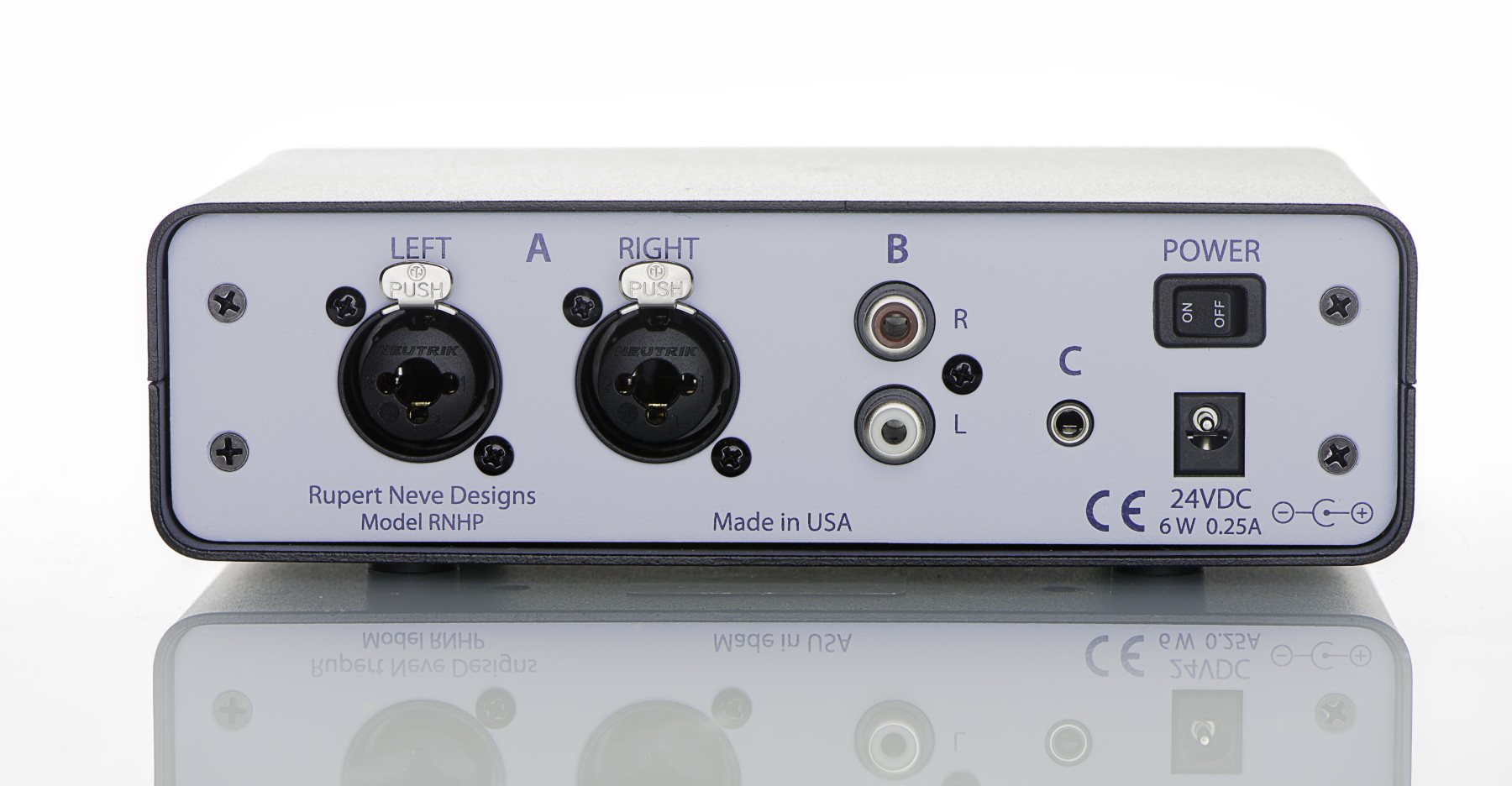 Precision Sound
Wide-open, extremely detailed sound quality allows you to get the most out of your headphones

Dedicated Power
High-power, high-headroom design can effortlessly drive high-impedance (up to 600 Ohm) headphones even during the loudest, most dynamic tracking sessions

Precision Stereo Potentiometer
The highly damped stereo potentiometer is designed to give you precise level control and maintain perfect left-right balance

Professional Line Input
The calibrated +4dBu line input is selected with the "A" switch. The combo jack accepts either XLR or TRS inputs for balanced devices.

RCA Input
The unbalanced RCA input is calibrated for -10dBV signals and is selected with the "B" switch.

3.5mm Input
Stereo 3.5mm input specifically calibrated to work with mobile devices like phones, computers and digital cameras

Steel Clamshell Chassis
The RNHP's rugged, solid-steel chassis is built to a high industrial standard with an overhang to protect the connectors and main level control from glancing blows, as well as shock-absorbing rubberized feet
CLICK HERE
TO VIEW THE RNHP FIDELICE