Russ Andrews Ag-25 Cartridge Headshell Leads
Upgrade your purchase with these options:
Delivery is charged at cost.

overview
Russ Andrews AG-25 Silver Headshell Leads
For tonearms with detachable headshell leads, our new AG-25 silver headshell leads are made with Kimber's pure silver, Teflon® coated wire.

Each lead benefits from our Process-Q treatment and the rhodium-plated clips ensure a positive connection to your cartridge. They are the finest leads we have heard.
Pure Silver

Only one wire that Kimber produces, is suitable for headshell leads. Luckily, this just happens to be manufactured from exceptionally pure, solid core silver. The wire is then insulated in clear Teflon insulation.
Process-Q

The leads are treated with exactly the same full Process Q treatment that we can apply to our cables. A highly advanced treatment which, in our listening tests, significantly elevates the performance of every element.
Rhodium clips

Finally, we terminate the AG-25 headshell leads with Rhodium-plated phosphor bronze contacts. These excellent clip also have just the right spring pressure to slide onto the pins and give a firm and positive contact.

Fitting your AG-25 Leads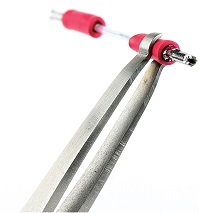 Fitting the headhsell leads can be fiddly due to there small size, so we've found these ingenious tweezers to help. These cartridge tweezers are a must-have item in your turntable set-up toolbox. They are designed solely to aid fitting cartridge leads and tags – the tip is cleverly formed in the shape of a cartridge clip, making it easier to connect or remove them from your cartridge. They are non-slip and they clamp gently on the clip, helping you to position it on the cartridge pin.
Click here to buy
Specifications
---
Kimber's pure-silver Ag-25 wire
---
Treated with our unique Process Q™
---
Clear Teflon® insulation
---
Rhodium plated clips
---
40mm length, tip to tip
---
25 year Lifetime Warranty
---
---
Money Back Guarantee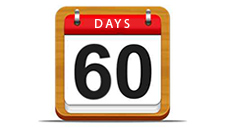 Don't forget! We're confident in the performance of this product that it is covered by our 60 Day Home Trial with Money Back Guarantee. Buy the product and if you're not completely satisfied, you can return it within 2 months for a refund. For full details
click here.
---