Russ Andrews Clarity-4 no cable
Upgrade your purchase with these options:
Delivery is charged at cost.

overview
Bringing Clarity to your system
The Clarity-4 is a power conditioner utilising a type of technology called Coherence Technology. Clarity-4 works in a different way to our other
power conditioners
: we recommend using the Clarity-4
after
you have fitted the Silencers and Purifiers.
The Clarity-4 units employ multiples of the
ClarityMains
modules wired in a very specific way and are designed to plug into your mains extension close to your system. Like our power conditioners, such as the
Silencer
, they are used in parallel; they simply plug into the mains and nothing plugs into them. Clarity-4 is mounted in a carbon fibre-effect box and is fitted with an IEC socket to allow you to connect your choice of power cable. A spare socket in the mains extension powering your Hi-Fi system is ideal, or use an unused wall socket close to your Hi-Fi system.
The versions
Clarity-4 is an enhanced version of our
ClarityMains
plug-in conditioner, using four of the ClarityMains modules for better performance and saving money, space and sockets. Our
Clarity-8
combine eight of the modules for best performance.
About the Technology
The Clarity-4 is made for us by a technology company in the USA. To gain an understanding of what the device is and what it does, we spoke to the manufacturers to explain Coherence Technology. This is what they told us:

"Traditionally, there are three ways to improve an electronic circuit. You can improve the design, improve the materials and improve the ambient conditions in which the circuit operates. We believe that our Coherence Technology offers a fourth way of improving an electrical circuit.

"Coherence Technology neutralises noise inherent in circuits... noise that is caused by discrepancies of time and amplitude in the ground plane. By increasing the underlying coherence of the ground plane, the technology neutralises this noise. When we neutralise this inaudible noise there are improvements in the performance qualities of the audio signals. And there is also an improvement in the listener's ability to appreciate and gain greater entertainment value out of the sound reproduction."

Because The Clarity-4 is a passive filter, nothing needs to be connected to it for it to work. It simply needs to be plugged in with the socket switched on.
Money Back Guarantee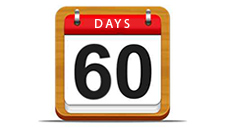 Don't forget! We are so confident in the performance of this product that it is covered by our 60 Day Home Trial with Money Back Guarantee. Buy the product and if you're not completely satisfied, you can return it within 2 months for a refund. For full details click
here.

Specifications
Mains conditioner featuring Coherence Technology
Ideal used with alongside our existing power filters
Uses four ClarityMains modules housed in a carbon fibre effect box with IEC socket
Dimensions: W:80mm x H:58mm x D:160mm
Review
The October 2011 issue of Hi-Fi World carries a review of our Clarity-4, Clarity-8 and the [now discontinued] Clarity-16.

First off is the Clarity-4. Paul Rigby starts off with his turntable as a source and immediately notices that the music becomes more organised: "The stereo image, for example, was rock solid. I played a couple of vinyl albums with a mushy central image. The Clarity-4 fixed them both dead centre which was both startling and welcome". There were also improvements to the soundstage which provided "clarification on who stood where and why".

Moving on to the Clarity-8 and he observed the same elements as the 4 but with an extra boost in performance. "Bass provided more depth and heft, drums had more 'thwack' while upper midrange and treble appeared more spacious with more room for stringed instruments to manoeuvre".

Finally, the Clarity-16. Building on the performance characteristics of the previous two models, the 16 adds more focus to "the musicality of the performance with a lighter, breezier playback".

For those with the resources, "the best sound of all actually arose when all 3 units were plugged in simultaneously ... [h]ere, the music sounded darker, as if it was surrounded by silence. Bass was confident while upper midrange frequencies upped their game."

Overall, each of the Clarity units was seen as a worthwhile upgrade for removing a level of distortion from the system that "will allow your current system to run at its true potential, stripping away the clinging, extraneous rubbish and allowing you to hear the true voice of your hi-fi".