Russ Andrews RCA / DIN Ag Adaptor
Upgrade your purchase with these options:
Delivery is charged at cost.

overview
Russ Andrews Phono DIN Adaptor pure Silver version!
In response to customer requests, we now offer an even higher quality version of our popular copper version of the 5 pin DIN to RCA (phono) adaptor.

It uses Kimber's pure silver KCAG wiring and Kimber's UltraPlate female phono sockets for a high performance connection if you need to use an adaptor. It's wired suitable for use on the 180° 5 pin DIN inputs on Naim, Quad and older amplifiers, with pins 3 and 5 used for signal and 2 for ground.

Money Back Guarantee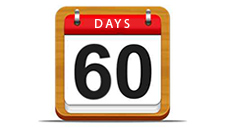 Don't forget! We are so confident in the performance of this product that it is covered by our 60 Day Home Trial with Money Back Guarantee. Buy the product and if you're not completely satisfied, you can return it within 2 months for a refund. For full details
click here.

25 Year Warranty
KCAG Phono DIN adaptors come with a Lifetime Guarantee - this means we will cover against manufacturing faults and defects for a minimum of 25 years.
Find out more
Overall product rating

5

/

5

reviewed by

Michael




23 Jul 2022
Yes, I recommend this product.
Purchased this adapter a couple of weeks ago to use from a mysttma3 to a Marantz CD6007. My first impression wasn't favourable but I wasn't expecting it to be. I left everything running for several hours (amp and cd already had a good warm up prior) quite a remarkable change, more bass and stereo like I'd not heard before. Its continued to get better over the 80 hours of play...

reviewed by

roy french




12 Nov 2020
Yes, I recommend this product.
I replaced my old plastic din adaptor with the rca/din ag adaptor. I was expecting an improvement. But not this much, I use it between my radio and naim preamp. I only listen to classic FM and radio 3. The mushy sound of orchestral music has disappeared . It is now clean and clear with space between instruments, on the FM waveband. So much so that I found even the dreaded DAB dead broadcasts of classic FM were improved and listenable.
Another great product from RA