Upgrade your purchase with these options:
Delivery is charged at cost.

overview
Get Shorty!
Did you know that the unused interconnect input sockets on your amplifier, CD/DVD Player and TV act as aerials for RFI, polluting the circuit? The cure is simple!
Reduce unwanted noise in your amplifier

Each pack contains six pairs

Plug in to your unused phono inputs

Plug our Noise Reducing Shorties into your RCA inputs (do not connect them to the outputs) for subjectively lower distortion and lower background noise, releasing more detail from your music and better TV pictures too.

They can be used on any analogue and digital inputs.

While you must not use Shorties on outputs, you can use our MiniZaps plugs which are specifically designed for use in outputs. Otherwise, unless you are recording, you get a better sound if you have NOTHING connected to the 'record out' sockets.

Money Back Guarantee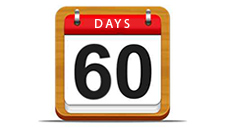 Don't forget! We're confident in the performance of this product that it is covered by our 60 Day Home Trial with Money Back Guarantee. Buy the product and if you're not completely satisfied, you can return it within 2 months for a refund. For full details click here.



Overall product rating

4.3

/

5

reviewed by

Allan Day




11 Nov 2019
Yes, I recommend this product.
I was surprised at the immediate improvement in sound quality after fitting these to my amp. Teriffic value.

reviewed by

Carl Mcgowan




25 Jun 2019
Yes, I recommend this product.
"
Like To Deal, Does Exactly What It Wad On The Tin.
"
I bought these as a little extra to get free delivery and that it would do the job as discribed.
I didn't have my hi-fi set up at the time, so I used them on my TV and DVD player. Not sure if I noticed any difference on the dvd player. Then plugging them into the Composit phono connection on my TV, first plug = nothing, second plug = Nothing. Then inserted the third plug, the sound floor just dropped! Making the sound more open and clear. Although it is a simple and cheap upgrade, I'm not sure if they are worthy of there current price tags or much more. Being the reason for not full marks. It would be nice to be able to have them in different types of plugs.

reviewed by

Nathan




31 Mar 2018
Yes, I recommend this product.
"
Super Value And Easy Upgrade...
"
I used five RCA and one Din shortie in my Naim one box system. In my circumstances there was an immediately noticeable improvement in bass definition. True bargain of an upgrade in HiFi terms. Try them.

reviewed by

Ciustomer 2034466 or 7000




20 Oct 2017
Yes, I recommend this product.
Plugged into back of my Amplifier, as
directed, seems to improve the sound
somewhat, Pleased with my purchase.




reviewed by

Kenneth Anderson




29 Jul 2017
Yes, I recommend this product.
I fitted shorties yesterday that I have had stored away for ages. I forgot to use them when I got a new pre-amp with more unused in-puts. The sound has changed, it is unbelievable. More depth and a bigger smoother soundstage.

reviewed by

Bart Watkiss




23 Jul 2017
Yes, I recommend this product.
I have used these many times in the past but recently sold an amp.with them still attached so recently purchased a new set. They simply work ! If in doubt try this test. Select an input not being used,turn the volume to maximum and place an ear close to the speaker tweeter.You will hear a noticeable hiss.Turn the volume to zero,power down the amplifier and fit the shorties. Repeat the test and you'll hear a marked reduction of the hiss. In use this leads to a cleaner,clearer soundstage. These little gems are a no brainer for the money !

reviewed by

Steven elphinstone




16 Jul 2017
yes nice little things that work ok
and not expensive .

reviewed by

T S Dodd




11 Jul 2017
Yes, I recommend this product.
I only aspire to HiFi and my hearing is not what it was. But. After a couple of days I found myself listening to music I had put aside. I do not believe this is a subjective experience.

reviewed by

Daz




09 Jul 2017
Yes, I recommend this product.
These shorties should become a mandatory accessory to any device using RCA input sockets, which can then be shortened, if unused. Simple but great idea.

reviewed by

Mr Kenneth Burnett




28 Jun 2017
Yes, I recommend this product.
I took advantage of this summers sale and bought the pack of 12 Shorties at a reduced price. I already have had them in my main HiFi amplifier, this lot was to go in the Nad C 320BEE amp I run my PC and Music recording gear through. Wow, absolutely gobsmacked at the obvious overall improvement in sound, It has been so long since I fitted them in my Hifi set up I guess I forget what a significant improvement these little gadgets can make. An essential upgrade for a ridiculously low price.

reviewed by

Anthony Evans




01 Dec 2016
Yes, I recommend this product.
"
A Nice And Simple Upgrade
"
I even like the way they look attached to my equipment

reviewed by

andrew




15 Mar 2016
Yes, I recommend this product.
had these for ages work very well and they seem to work if you apply a little bit of de oxit before use