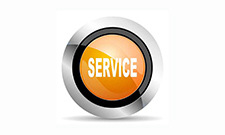 Why we really are "Happy to Help"
We really do mean it! We are enthusiasts ourselves, and we love chatting to you and working with you to solve your Hi-Fi-related problems. It's no more than we would expect ourselves. So if there's anything you're not sure about, or you want advice on which product to try for a specific problem - or indeed anything that's Hi-Fi or Home Cinema related - give us a call!

Driven by Passion
We sell what we sell because we love music. But experience tells us that many people are dissatisfied with the musical performance they are getting from their Hi-Fi quipment. The good news is that most of the time the equipment is actually fine, it's just that its performance is being compromised by pollution or the power and by those free cables supplied with it (in fact all other items of a system's infrastructure including the equipment rack).

Because we love listening to music, that's the benchmark we use for developing all our products - listening!

We don't believe in producing products that work based solely on how well they measure on test because that tells us very little about how well they play music - to know that, you need to listen! That's what we do when we're developing our products and that's why we give you time to listen to them yourself (see our 60 day Money Back Guarantee).