Russ Andrews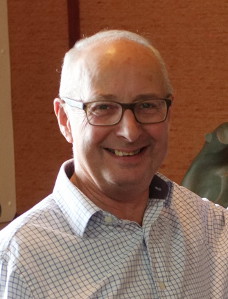 Russ Andrews is our Chairman and Technical Director and founded the company in 1986... though his involvement in Hi-Fi goes back a lot further than that! Starting out in Hi-Fi retail in the late 1960s, by the mid 1970s he had his own Hi-Fi shop (Russ Andrews Hi-Fidelity) in Edinburgh.

Russ soon discovered, however, that all was not well in the world of hi-Fi and began a lone research programme into why Hi-Fi systems do not deliver the promise of recreating the sound of live music in the home.

The research started with investigation of mains quality, rapidly expanded to all aspects of a Hi-Fi system and its environment, and continues to this day. Along the way, Russ worked as a research and development consultant with several British manufacturers in all products from cartridges to loudspeakers.

The main result of this 40+ years of work is an appreciation of the working of a Hi-Fi system as a whole within its environment, and the concept of the hardware being separate from and entirely dependent on the 'infrastructure' (the mains, the cabling, the supports and the room itself). Russ was one of the early pioneers into the effect of mains pollution on Hi-Fi systems and today is regarded as an international expert on the topic.

Over the years Russ has developed many products of his own to solve fundamental mains and equipment support problems. He also had the good fortune to meet Ray Kimber of Kimber Kable, thereby discovering a range of cables that solved the fundamental cabling problems. Many of our products are unique to us - you simply won't find them anywhere else! Every product is assessed by both measuring and listening and only when they pass the stringent 'Russ Test' are they included in the range.



Peter Bevir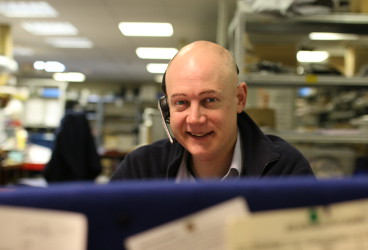 Peter heads up the call centre and many of you will have spoken to him when calling with a query or to place an order. Peter joined Russ Andrews back in 2001, making him one of the longest-standing members of staff.

His love of electronic and dance music goes right back to his time as a DJ in the clubs in the north west of England and as far as Canada and Tenerife, and it was there too that his interest in Hi-Fi electronics began. He studied studio engineering at college and this has formed the foundation of an ever-expanding knowledge of audio electronics, and he loves to keep up with the latest in Hi-Fi technologies.

Apart from his sales role, Peter also works closely with the New Products team. This is a part of his role he really enjoys, particularly the aspect of seeing a project developed from a simple idea all the way through to production.



John Armer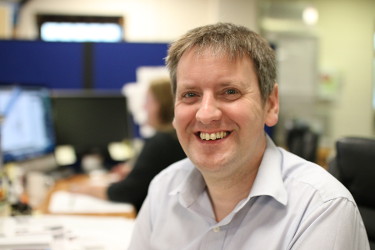 John started working at Russ Andrews back in 1999 as a sales advisor and gradually worked hi way up to his current position as MD in 2011. John's role is a busy and wide-ranging one to say the least: you'll find him doing anything from answering customer queries over the phone to producing annual budgets, overseeing our website and making sure everything in the company is running smoothly.

Outside of work, John is very keen on listening to classical music - all enjoyed on his Meridian Audio / Russ Andrews system. In addition to listening to music, John's keen on making music too - he's a member of not one but three singing groups and choirs, and plays piano, piano accordion and guitar. Let's hope he doesn't do all that at once!

And the best part of the job? "I love hearing about customer system upgrades. Because our upgrades are so good at improving the musical performance of a system, we get customers telling us that they're enjoying their music so much more at a really fundamental level. I get a real kick out of that."



Simon Dalton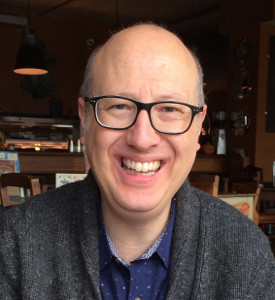 Simon is the newest member of our team having only been with us for 10 years! As well as being another voice you'll hear answering the phone, he keeps an overall eye on our marketing. In addition to having a key role in our direct mail campaigns, Simon manages our digital marketing and social media, and is constantly updating the website and blog with new features and articles. He also enjoys writing for our Connected magazine; 'Dalton's Deliberations' has become a mainstay opinion piece.

Simon is a real Hi-Fi enthusiast and his most recent upgrade was also one of his biggest: he added our Grounding System, fitting an RF Router and following Russ's grounding guide. At home he listens to anything and everything that takes his interest but modern Jazz is a mainstay that he never ceases to enjoy.

Simon has been on the board of The Clarity Alliance, the Hi-Fi Industry Trade Association, since 2018.

Outside of music, his main interest is contemporary photography and he's had a small number of exhibitions featuring his work.
---
Some of our cables and filters are designed in conjunction with respected audio designers Ben Duncan and Dr Craig Sawyers.



Ben Duncan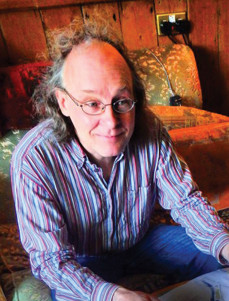 Ben Duncan has, since the mid 1970s, designed hundreds of electronic and audio products. Equally at home working in Hi-Fi as he is in professional audio, Ben's book High Performance Power Amplifiers has become a world-reference textbook on quality power amps.

Ben has a long background in mains investigation and Ben was part of the design team that we put together to develop our SuperKord range of mains cables. Working with Dr Craig Sawyers (see below), Ben came up with a clever way of terminating our mains cables optimally using perforated discs, housed in the distinctive wooden pods at each end of the SuperKords. Ben is also responsible for the design of the entire Zapperator range of products we offer, the AbZorber, the Star RF Router and developed the technology used to provide our Super Burn In service.



Dr Craig Sawyers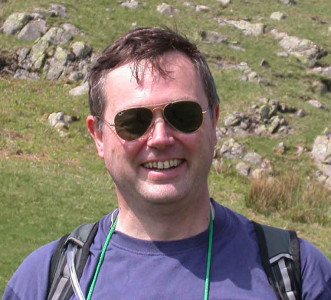 Dr Craig Sawyers is a technology consultant and his specialist knowledge of RF (Radio Frequency) was invaluable when we set up our SuperKord design team. Craig, working with Ben Duncan developed the circuit used to terminate the SuperKords which are housed in the distinctive wooden pods on these cables, and the technology bears his name: SawyersDiscs.

Craig's PhD is in Laser Physics, and he has a long interest in Hi-Fi, working as Technical Director for Wharfedale PLC in the past. With his other hat on, Craig was a former project manager for the Mercury Imaging X-ray Spectrometer - one of the instruments on the BepiColombo mission, a joint mission between the European Space Agency and the Japan Aerospace Exploration Agency to the planet Mercury. The mission launched in October 2018.
---
Contributors to Connected magazine
Our quarterly magazine, Connected to Music & Movies, has been published since 2006 and now has a circulation to rival most of the newstand Hi-Fi magazines!

In each issue you will find interesting contributions from Russ, John and Simon but we also have gust contributors writing for us on a regular basis:
David Price
David Price is a Hi-Fi journalist, reviewer, former editor of Hi-Fi World and Hi-Fi Choice Magazines and a regular contributor to our Connected magazine.

David is currently Editor in Chief of online Hi-Fi magazine StereoNET.
David Hepworth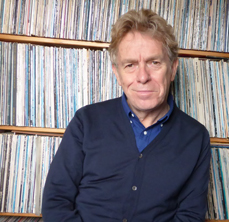 David Hepworth is a music writer and broadcaster, former presenter of The Old Grey Whistle Test and Live Aid, and editor of numerous music magazines including Smash Hits and The Word.

He has written many best-selling books on music, including 1971,
Overpaid,
Oversexed and Over There and Uncommon People, all published by Penguin, and is currently co-presenting the Word in Your Ear podcast with his long-term music sparring-partner, Mark Ellen.
To subscribe to Connected magazine, click here.