14 day Equipment Home Trial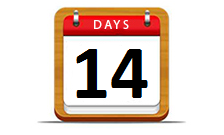 100% satisfaction - or your money back
Ever bought a Hi-Fi product that sounded great in the dealers but not so good when you got it home? We know from experience that the only way to ensure a product is right for you is by having the time to trial it in comfort at your own home with your own system.

Equipment - such as Meridian hardware, record cleaners and Ruper Neve headphone amps - are covered by our 14 day Equipment Home Trial. You can buy the product and use it to ensure it's the correct product for you. If you are not entirely satisfied, simply return the product to us within two weeks and we will refund you for the item.

Consumables are not available for home trial. You are responsible for returning the product to us: see Returning Items.