Length:
Upgrade your purchase with these options:
Delivery is charged at cost.

overview
Works to reduce the effect of mains spikes within normal mains voltages.


Can be used either on its own, or alongside our other power conditioners.


'Half width' size for convenient placement on your rack.


Passive, parallel design simply needs to be plugged in close to your system.
Our
SuperClamp
and
MegaClamp
devices 'grab' voltage spikes and surges as they hit above approx 340V. Unfortunately, this has no effect on the residual spike and surge activity within the normal mains voltage of 240V. This is where the AbZorber comes in. For the first time, designer Ben Duncan has developed a method for clamping this spike and surge activity within the 240V range - something we believe no other product achieves.
What's included
The AbZorber comes as a stand-alone unit, fitted with an IEC input socket for you to use your choice of power cable. We recommend using a minimum of the
YellO Power™
mains cable or any of the Evolution PowerKord™ range (
Evolution-100™
,
Evolution-300™
, or
Evolution-500™
).
You can order the YellO with the AbZorber from the drop down menu above. If you'd like to upgrade to an Evolution PowerKord, simply order the AbZorber on its own and the PowerKord separately. Don't forget to choose the 10A W320 EVO or W350 EVO plug.
Information Downloads
Buying Guide
Specifications
Passive, parallel design simply needs to be plugged in close to your system.
Made with impact and fire resistant UL94 ABS casework for your peace of mind.
Matt black fascia with subtle green status indicator.
Voltage/ frequency input: 100-250V 50/60Hz.
10A IEC socket input for your choice of power cable.
Fitted with a T3.15A Slow Blow fuse
Half width casework means it will sit comfortably on a Hi-Fi shelf.
Dimensions: 206mm x 68mm x 243mm WHD.
25 year warranty on parts and labour.
60-day money-back guarantee.
Money Back Guarantee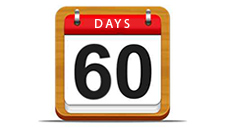 Don't forget! We're confident in the performance of this product that it is covered by our 60 Day Home Trial with Money Back Guarantee. Buy the product and if you're not completely satisfied, you can return it within 2 months for a refund. For full details
click here.
---
Review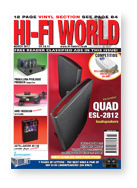 "a simple piece of technology in appearance ... but it works hard to remove deleterious noise, improving all aspects of the musical spectrum."
 Read more about the Hi-Fi Choice review
here
Overall product rating

5

/

5

reviewed by

Keith Jenkins




28 Feb 2023
Yes, I recommend this product.
Anyone who's thinking of buying an AbZorber for their system should go ahead and do it. I've just bought my fifth. I thought the law of diminishing returns would cut in with a vengeance but I was wrong. Playing a track from Cream Goodbye tour live 1968 CD I was genuinely surprised by the improvement in sound quality as if a layer of noise/hash had been removed. I play guitar, electric and acoustic and know what the instrument should sound like and the guitar, bass, drums and vocals on this recording were much more lifelike. I run a high end system and this mains conditioner has further enhanced my listening pleasure. If you already have an AbZorber in your system then go ahead and buy another and another!

reviewed by

Simon Welbourn




02 Jan 2023
Yes, I recommend this product.
I have had a Mk1 in use for 5 years, making a big difference. Having read about adding another Abzorber I took the plunge for a Mk2. The synergistic reduction in noise floor from minute 1 is huge. The whole sound is more airy, powerful, delicate, with a more stable sound 'picture'. Simply revelatory. The law of increasing returns is working: 1 1=3

reviewed by

Edward.




28 Feb 2022
Yes, I recommend this product.
I have been using Russ Andrews and Kimber
product for over 20 years now and the AbZorber is the best product that I have use.
it made the sound soo natural.this is the product everyone have to have in they're
system.Excellent.

reviewed by

Mike




06 Aug 2021
Yes, I recommend this product.
"
Great With Balanced Mains
"
I bought the Balanced Mains 3000 not long ago, and am very pleased with what it does, especially as it removed the need for some of the other mains cleaning products, saving some space and sockets. However some experimentation with internet-over-mains (a complete no-no!!) demonstrated that the system was still very susceptible to noise degaradation. So I added the Abzorber II, putting it on the same double wall socket as the BMU and am very impressed with the smoothness, airiness and flow of the music. An unexpected bonus has been that the BMU can hum quite loudly at times when the mains supply is poor but the Abzorber has removed much of this, showing what a good cleanup job it is doing. A fine musical addition to my system!

reviewed by

Jon Carter




18 Jul 2021
Yes, I recommend this product.
Having purchased many Russ Andrews mains products over the years of which most are still in use in my system, my new Abzorber helps to complete the circle of protection. Although well made and good looking, my unit rocked and wobbled all over the place on its 4 tiny rubber feet, easily solved by fitting 3 small oak cone feet of theirs [of which I had spare] for stability, and, at the same time having a double benefit of really enhancing the looks of the product. Maybe Russ Andrews could consider adding these to future made to order Abzorbers? Writing this after about 3 weeks settling in period the Abzorber really helps to add that late evening clarity and openness you hear to daytime listening. I love the tiny green [slightly recessed] light fitted to the centre of the front panel which shows the unit as being on, it is very easy on the eye, and something that other manufacturers don't always get right! Recommended.

reviewed by

Darren




01 Jul 2021
Yes, I recommend this product.
If you read my review "Actually gobsmacked" about the clarity modules it does say at the bottom I would try the Abzorber….. and I did…. And I kept it …. And I rang Peter at Russ andrews for some advice on my next move
Definitely try another Abzorber he said.. but wait it will be on offer soon so another bonus if your interested
I waited and now it's ordered .
Due to land this week
Looking forward to the results
Thanks again Peter for the advice and the heads up on the 20% off



reviewed by

Nathan




17 Dec 2019
Yes, I recommend this product.
Added this after filling my PowerPurifier box with all the available modules. In my circumstances when I first plugged the Abzorber in I immediately noticed a large jump in the amount of colour my TV screen was displaying. A completely unexpected bonus as I primarily buy Russ Andrew's accessories to improve the sound of my system. A pre burn-in A/B sound demo was bearly discernible but what a difference after the full 500 hours. Doing an A/B sound demo then literally was like a thin blanket had just been lifted off of my system. Considerably cleaner and therefore clearer sound. Yet another excellent value for money upgrade. Thanks RA.

reviewed by

Hamish Fyfe




23 Aug 2019
Yes, I recommend this product.
A must have item to bring the best sound experience from your sound system.Opens the sound stage giving a natural reality and quality that allows a new level of enjoyment to all musical content.

reviewed by

Simon Beattie




17 Jan 2019
Yes, I recommend this product.
Perhaps more curiosity and the need to tidy up the shelf image with the same design box as my superb Power Purifier prompted my interest. To be honest, even though I noticed immediately an improvement of sound, especially with regard to smoothness, refinement and opening up the window a little more, it was weeks later (500 hours plus) that the benefits became even greater.
Now as essential as any of the main components the AbZorber is one of those rare products that gives so much to help create beautiful re-produced music and with that the natural sound of instruments in space. Outstanding!

reviewed by

Andrew, London




17 Dec 2018
Yes, I recommend this product.
"
Adzorbers - Don'T Stop At One!
"
The Adzorber MkII added a hitherto unheard level of realism in my already revealing system. The biggest surprise however came when adding a second, the combination resulted in a more significant improvement than that with the first alone. Adding a third also yielded definite further audible improvement. Remarkable, it adds a real dimension on top of multiple purifiers

reviewed by

J Bramsford




30 Sep 2018
Yes, I recommend this product.
The Abzorber Mk11 combine with the Powerpurifier is just amazing! Brings out the best of your system, which is realism.

reviewed by

s elphinstone




01 May 2017
Yes, I recommend this product.
clean smooth detailed sound works well with
power purifier.