Upgrade your purchase with these options:
Delivery is charged at cost.

overview
Bringing Clarity to your system
The ClarityMains is a power conditioner utilising a type of technology called Coherence Technology. ClarityMains works in a different way to our other power conditioners (such as the
Silencer
and the
Mains Zapperator
): we recommend using the ClarityMains once you have fitted our other power filters.
Plug ClarityMains into an unused socket, close to your Hi-Fi system. A spare socket in your mains extension is ideal, or use an unused wall socket close to your Hi-Fi system.
The versions
If you love the effect of the ClarityMains in your system, consider augmenting its effect with more. Our
Clarity-4
and
Clarity-8
combine four or eight of the modules respectively in a single box, saving money, space and sockets.
We can also incorporate up to four individual ClarityMains mosules into our
PowerPurifier mains conditioner
.
About the Technology
The ClarityMains is made for us by a technology company in the USA. To gain an understanding of what the device is and what it does, we spoke to the manufacturers to explain Coherence Technology. This is what they told us:

"Traditionally, there are three ways to improve an electronic circuit. You can improve the design, improve the materials and improve the ambient conditions in which the circuit operates. We believe that our Coherence Technology offers a fourth way of improving an electrical circuit.

"Coherence Technology neutralises noise inherent in circuits... noise that is caused by discrepancies of time and amplitude in the ground plane. By increasing the underlying coherence of the ground plane, the technology neutralises this noise. When we neutralise this inaudible noise there are improvements in the performance qualities of the audio signals. And there is also an improvement in the listener's ability to appreciate and gain greater entertainment value out of the sound reproduction."

Because The ClarityMains is a passive filter, nothing needs to be connected to it for it to work. It simply needs to be plugged in with the socket switched on.
Money Back Guarantee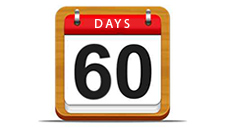 Don't forget! We are so confident in the performance of this product that it is covered by our 60 Day Home Trial with Money Back Guarantee. Buy the product and if you're not completely satisfied, you can return it within 2 months for a refund. For full details click
here.

Specifications
Mains conditioner featuring Coherence Technology
Ideal used with our existing power filters
Dimensions: W:53mm x H:80mm x D:53mm
Overall product rating

5

/

5

reviewed by

Andrew Smith




01 Dec 2020
Yes, I recommend this product.
"
Clarity Mains Conditioner
"
I was sceptical that a relatively inexpensive box could improve the sound of my Cyrus system. When I saw the Clarity unit in your sale I thought I would try it as if I didn't like it I could always return it. To say I'm pleasantly surprised would be an understatement! All I can say is that the sound is both cleaner and more musical. It really does what it says on the tin. Needless to say I will not be returning it!

reviewed by

anonymous




28 Nov 2018
Yes, I recommend this product.
"
Sound Clarity Still Improving.
"
This is my third Clarity Mains unit and although the price has gone up 25% since my last purchase in 2016, I still consider this product good value for money. Improvements in soundstage separation and three-dimensionality were again instantly noticeable. The tangibility of the sound outside the confines of the speakers was also more apparent. The big test was taking all three units out and hearing everything collapse inwards into a very concave and 'blurry' presentation. Adding each unit back showed the gains made with each unit. I only hope I have the courage and funds to invest in a 4-unit at some stage.

reviewed by

Ian Stretch




14 Jul 2018
Yes, I recommend this product.
"
Different Improvements From The Uk Zapperator
"
Shortly after Purchasing a UK Zapperator I bought one of these. Improvements are more Subtle but still highly Noticeable. I Was watching Kill Bill with DTS Master Audio Soundtrack on Bluray. One Particular Scene in the Movie there are Flies in the Shot. I Heard one of them flying behind me. Almost had me reaching for a tin of Fly Spray. Gobsmacked! The Detail being Revealed is Amazing. Well Happy with my new Gizmos.

reviewed by

Pete Watson




05 Oct 2017
Yes, I recommend this product.
"
Does What It Says On The Tin!
"
Upgraded from a mini Purifier to an Ultra Purifer last year.....shortly before the introduction of the Power Purifier. This was, an still is, excellent. However, seeing what was possible with the newer model, I gradually added the extras. Zapperator worked well, but I delayed review of Clarity Mains until I had added 4. irst 2 made an improvement in both sound & presentation, but the additin of another 2 was a totally different ballgame! Detail, focus, sound all are much better & show the Clarity Mains to be a worthwhile addition.

I could have returned the Ultra Purifier to A for addition of the Zapperator & Clariy Mains units, but decided to put them in parallel using an RA Powerblock. Certainly looks impressive, even though that was not the objective.

Once again thanks RA for yet another improvement in my system!

reviewed by

Michael Richards




01 Jun 2017
Yes, I recommend this product.
"
Clarity Mains - A Great Surprise
"
Having dithered for over a year I finally invested in the Clarity Mains. I was expecting an incremental improvement but nothing remarkable. I plugged the unit into my RA Pwer Block and instantly noticed birth greater focus and detail. I have a pretty remarkable TV but this too benefitted from a smoother image with yet better colours whilst the sound bar improved by at least 50%. These units are inexpensive but very, very effective! Well done yet again Russ Andrews!

reviewed by

Cliff Perry




03 Dec 2016
Yes, I recommend this product.
"
Two Are Much Better Than One.
"
Following my original investment in one of these units last year, I decided to invest in another. I was half expecting the law of diminishing returns to come into play, but I was overjoyed when it didn't. A massive leap forward from just the 'clean' soundstage the first unit brought. Now we had a truly 3D soundstage, which allowed better insight into the detail of dense mixes and brought a wonderful air of ease to replay. I say it again, for just over £100 you owe it to yourself to try at least one of these.

reviewed by

Cliff Perry




27 Apr 2016
Yes, I recommend this product.
I bought one of these in 2015, and should have left feedback before. 'Clarity' says it all - full stop. If you can afford a bigger unit I'm sure there's even more benefit. But for a ton, this really is a no-brainer.