Upgrade your purchase with these options:
Delivery is charged at cost.

overview
Russ Andrews Ground Wire
2.5mm² Black wire

Pure copper
Multi stranded
PVC insulation
Variety of terminations
Our Ground Wire is low-cost option to use if you are grounding the casework of your equipment.
Ground Wire is used in conjunction with our
RF Routers
or
SuperRouters
for connecting Hi-Fi, or Home Cinema, component casework both
to
the Router and
from
the Router to a ground termination on one of our
wall sockets
.
For the very best performance we recommend our Technical Ground Weave - click
here
for details.
Specifications
2.5mm² Black wire
---
Pure copper conductors
---
Multi stranded (7 strands)
---
PVC insulation
---
4mm total cable diameter
---
Various termination options
---
25 year Lifetime Warranty
---
Money Back Guarantee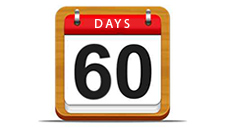 Don't forget! We're so confident in the performance of this product that it is covered by our 60 Day Home Trial with Money Back Guarantee. Buy the product and if you're not completely satisfied, you can return it within 2 months for a refund. For full details
click here.
---
25 Year Warranty
Grounding Wires come with a Lifetime Guarantee - this means we will cover against manufacturing faults and defects for a minimum of 25 years.
Find out more
Overall product rating

5

/

5

reviewed by

Petcharat, Taweewut




09 Jul 2020
Yes, I recommend this product.
I connected as Example 4 in the Tri amping active Linn Ninka, the ends of the three ground wire A's from the amp's are connected via the piggy back as a hub and I connected the hub to another ground wire with piggy back with tag to RF Router. It is very flexible application, and big improvement sound stage noticed!

reviewed by

Rene Christensen




31 Mar 2018
Yes, I recommend this product.
"
Let Ground Wire Stay Connected, When Upgrade To Ground Weave
"
This was what I asked for to come together with The RF Router.

"Subsequent I have connected all my Hi-FI / A/V caseworks with Kimber Technical Ground Weave instead".

What should I do with The Kimber piggy back ground wire ?

As it couldn´t do any harm, I simply let it be / stay connected !