Connector 1:
Upgrade your purchase with these options:
Delivery is charged at cost.

overview
Russ Andrews Technical Ground Weave
8 woven conductors for an effective ground path.

Kimber high-purity copper
Counter opposed helix geometry
Superior 4mm Nickel Banana plug.
Polyethylene insulation
Our Technical Ground Weave cable is used in conjunction with our
RF Routers
or
SuperRouters
for connecting Hi-Fi, or Home Cinema, component casework both
to
the Router and
from
the RF Router to a ground termination on one of our
wall sockets
or on a
Ground Rod
.
It is a special low inductance, low impedance cable consisting of 8 woven wires, sold in short, pre-terminated lengths to make installation easy..

Technical Ground Weave is available terminated with Kimber 4mm Bananas that feature a superior nickel-plating process and are designed to be used in conjunction with our range of chassis adaptors when connecting to equipment along with our
SuperSockets
,
UltraSockets
and
Signature Sockets
fitted with a ground terminal. The RF Routers and SuperRouters feature multi-way binding posts which accept 4mm Bananas.

Specifications
8 woven conductors featuring Kimber's counter opposed helix geometry
---
Kimber high-purity copper
---
Kimber 4mm Banana plugs
---
Polyethylene insulation
---
25 year Lifetime Warranty
---
Money Back Guarantee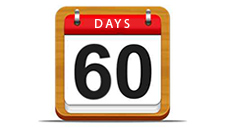 Don't forget! We're so confident in the performance of this product that it is covered by our 60 Day Home Trial with Money Back Guarantee. Buy the product and if you're not completely satisfied, you can return it within 2 months for a refund. For full details
click here.
---
25 Year Warranty
Technical Ground Weave cables come with a Lifetime Guarantee - this means we will cover against manufacturing faults and defects for a minimum of 25 years.
Find out more
Overall product rating

5

/

5

reviewed by

Jim




17 Apr 2022
Yes, I recommend this product.
The most recent piece of kit I have grounded is my Garrard 401, and I must say it has made it that much quieter and brought out lovely little micro details, decays and reverberations and simply allows everything to be that little bit more relaxed and natural, in a system that already does those things very well. Overall I have been very pleased with grounding two very different systems, but I am as of now just using the plug in RF routers as I am currently unable to add a ground rod, something which I hope will be done in a couple of years when we move house. For now though I am perfectly happy.

reviewed by

Nils




29 Mar 2022
Yes, I recommend this product.
I have a Shunyata Everest distributor, have used home-made cables as star-ground, rooted in Everest's Chassis Ground System. This provided a clear uptick in SQ.
Now I stumbled upon a RussAndrew RF Router review and decided to try out the technical ground cable.
Result - improved soundstage depth, more details revealed. Clearly the cables managed to further reduce my noise floor.
Cables are very well-made - the value for money is just silly.
Do your self a favor - buy a few of these and figure out what has been lurking under your noise floor!

reviewed by

Jon Carter




30 Jul 2021
Yes, I recommend this product.
Excellent product, well made, and good value. Banana to Banana gives the best connection when terminating into an RF/ Super Router/ Super Socket.
Recommend.

reviewed by

Rene




10 May 2018
Yes, I recommend this product.
"
This Is The Cable To Go For, When Grounding Casework Together
"
My Hi-Fi / AV system was already connected to the mains wall socket ground earth.

So when I grounded the casework together with Kimber Ground wire, further through the RF Router MKII, and all the way to the main wall sockets ground earth, the difference was not huge?

Second time, I wired it all up with Kimber Technical Ground Weave, together with the use of quality banana / spade plugs.

What a difference, the outcome now fulfill Russ Andrews promises, and most of my dreams !

reviewed by

Nathan




31 Mar 2018
Yes, I recommend this product.
In my circumstances used in conjunction with the plug in RF Router for great results.

reviewed by

Guy Pettigrew




29 Jul 2017
Yes, I recommend this product.
Having bought and been impressed with the RF router mark II it seemed sensible to give the ground weave a go.

I bought 6 metres off the reel to replace the basic multi strand earth cable I'd used to connect the cases of the Hi Fi to the RF router mark II, then to the earth terminal on my 8 way 'toblerone' block.

The original earth wire and RF router had improved the sound of the system. The use of the RA earth weave improved it further.

Crisper, more detailed sound. More information and a wider, deeper soundstage.

Who'd have thought a bit of woven earth cable could make such a difference?

Earth rod next!

reviewed by

Steven elphinstone




16 Jul 2017
Yes, I recommend this product.
excellent quality does very good job

reviewed by

Phil Schofield




24 May 2017
Yes, I recommend this product.
I recently added a Star RF Router to my system, with exceptional results, but using 'home-made' wires. I have now added the Russ Andrews Technical Ground Weave and Grounding Wires, and the results are an even greater improvement: better separation, calmer sound, and it's just more fun to listen to the music. Easily worth the modest cost.