How to get your half price PowerKord-500
Until 31st January 2019 you can buy a superb PowerKord-500 - the top of the PowerKord range - for half price when you spend over £500 across the website (not including the PowerKord-500).



How does the offer work?



All you need to do to qualify for the half price offer is to spend £500 on any products across our website. So that's anything on the website - from AbZorber to Zapperator and including all brands such as DeoxIT and Ringmat as well as Russ Andrews and Kimber Kable.

If you want to save even more, fill your basket with some of our other Winter Promotions here.



Step 1. Once you've reached the magic £500, click on EDIT/VIEW BASKET to go through to your shopping basket: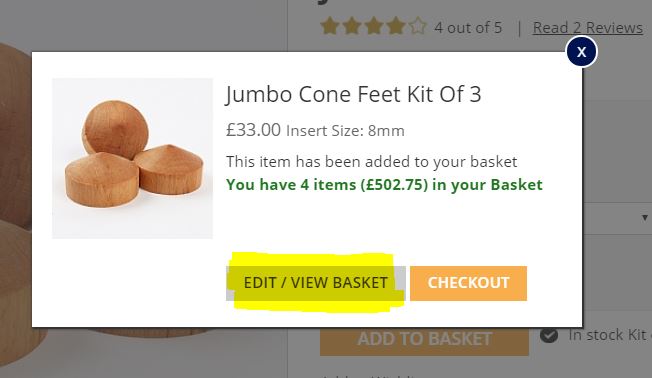 N.B. you MUST go via your shopping basket to get your offer.
You can see from the screenshot above that the total for this order now comes to £502.75, confirming that we've just gone over the £500 mark.

Step 2. Once you go through to your basket you'll see this banner:

Step 3. Click on 'Click here' on the banner and you'll be taken through to the PowerKord-500 offer page: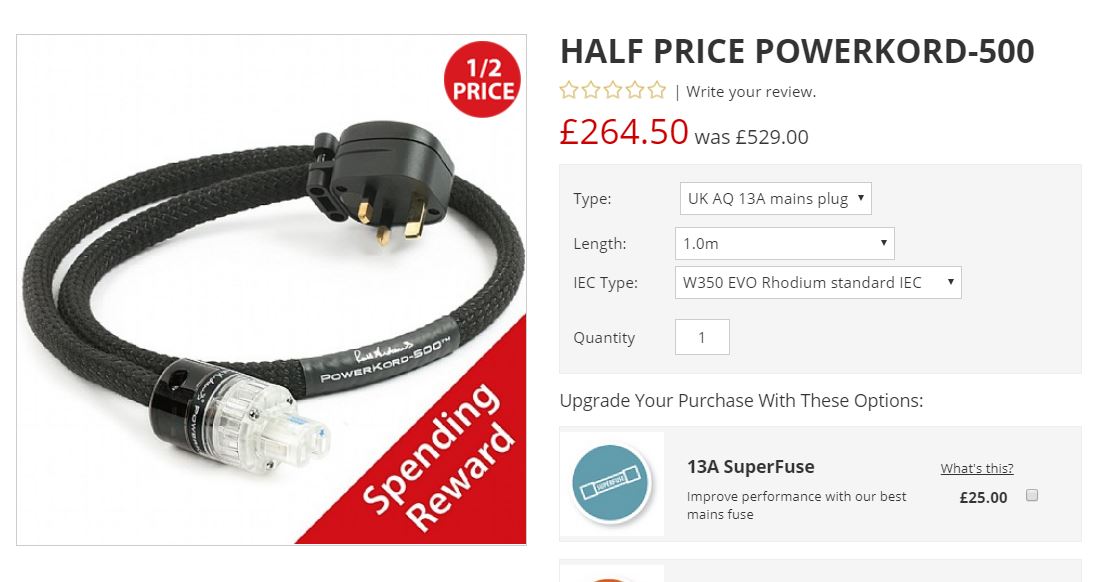 Step 4. Choose your options for Type, Length, etc, and add to your basket in the normal way. The half-price PowerKord-500 will be added to your order and you can now check out.
CLICK HERE TO SHOP NOW