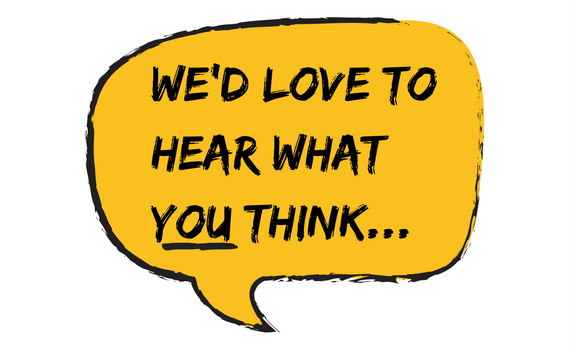 Adding a product review to our website really is as easy as ABC. Here's how:

A.
Navigate to the product page for the item you want to review. Scroll down to the bottom of the page and you'll see the 'Customer Reviews' section. Below is what you'll see when a review has already been added

If no reviews have been left yet then you will just see the top section:

Click on the 'Write a product review' tab.

B.
Once you've clicked on the tab, the following pop-up box will appear: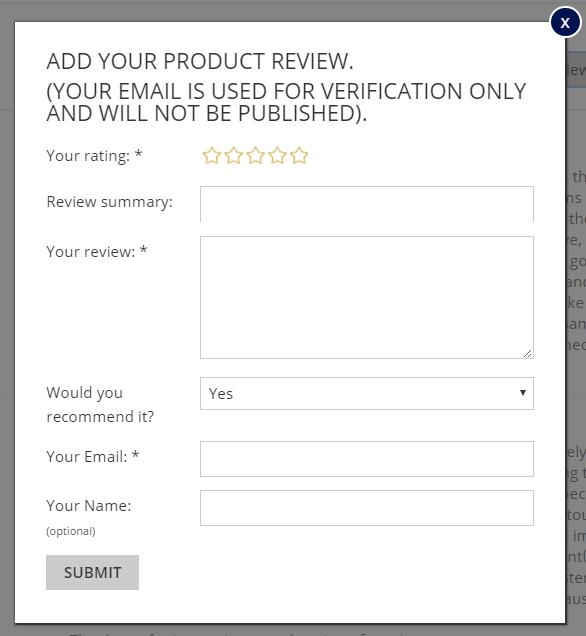 Simply leave your review and details in the boxes provided (the ones with a * are obligatory) - if you don't want to leave your full name, your initials will be fine, otherwise just leave this blank. Your email address is just for verification purposes and won't be published.

Please keep your review concise - we recommend between 100 and 150 words, and no more than about 200 words. You are limited to 1000 characters and if you write more than this you will see an error message!
C.
Click 'SUBMIT' and that's it!