Upgrade your purchase with these options:
Delivery is charged at cost.

OVERVIEW
Why PowerBar™?
If you have yet to upgrade the power to your Hi-Fi system, one of the easiest ways to do this is to upgrade the mains extension that supplies your kit. And our updated PowerBar is one of the simplest ways you can do it.PowerBar™ is a great introduction to the benefits of an upgraded mains block. Whether your preference is Hi-Fi or Home Cinema, it's raw mains power that makes it tick - and the more efficient that supply, the better your system will perform.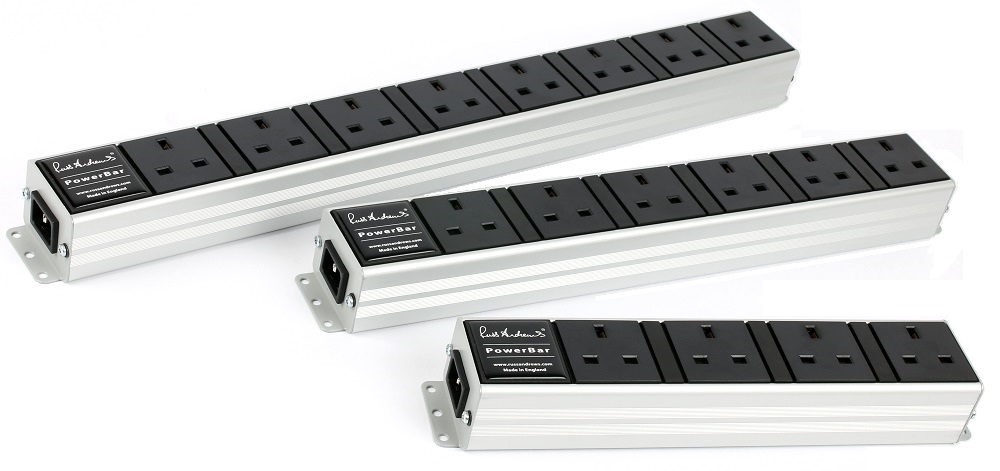 PowerBar™ comes in a new, sleek anodised aluminium housing.
PowerBar™ is designed and manufactured to give you a highly efficient power source for your equipment. Some budget audio mains blocks use inexpensive filters to try and improve sound quality, but we've found that these usually have the disadvantage of taking much of the life and dynamics out of the music. In contrast, all our effort has gone into the quality of the construction and wiring of the block to provide as clean and efficient connection as possible.
PowerBar™ is also offered with the addition of SuperClamp™, one of our spike and surge protection units. Not only does this offer protection for your system but it can also improve its performance too, because there are minor spikes and surges on the mains much of the time. We recommend factory replacement of all SuperClamp components every five years to maintain their effectiveness - click
here
to read more.
PowerBar™ features

Your choice of 4, 6 or 8 high-performance UK sockets for a low impedance connection to the mains supply. Sockets have a tight grip and a positive 'click' when a mains plug is inserted.
Sockets are individually wired with high performance cable. No cheap busbars which can compromise the connection.
IEC mains input allows your choice of mains cable for connecting the PowerBar™ to the wall socket. We recommend the YellO™ Power mains cable as a minimum, or use a PowerKord-100™ – or better – for even better performance.
SuperClamp™ option helps to protect your system from mains spikes and surges.
Brackets fitted to PowerBar™ mean that the extension can be wall-mounted, if required.
Where can I use it?
PowerBar™ is an ideal starter mains extension for any level of system. Its robust sockets mean that it is equally at home powering a high end system as it is a entry-level Hi-Fi or Home Cinema system - though we would always recommend our
X-Blocks™
or
PowerBlocks™
to get the best out of mid to higher-end systems.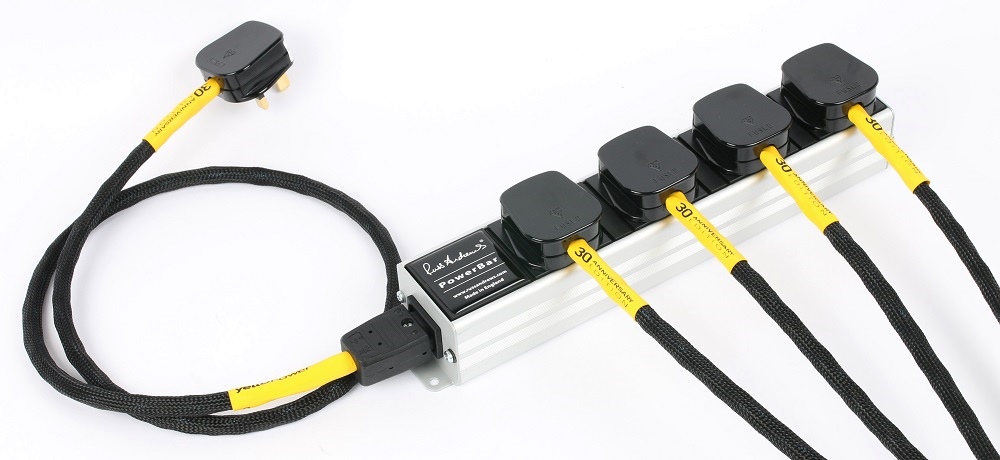 Russ on PowerBar™
"A good quality extension block will use high quality components both in the wiring and the sockets to ensure that the current flows as efficiently as possible. The music benefits by becoming more musical, more dynamic with better bass and a wider, deeper soundstage. The PowerBar™ is a perfect choice if you've yet to upgrade a basic, DIY-store extension – partnered with a PowerMax Plus™, it's a great way to improve your your system's performance"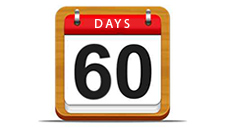 Money Back Guarantee
Don't forget! We are so confident in the performance of this product that it is covered by our 60 Day Home Trial with Money Back Guarantee. Buy the product and if you're not completely satisfied, you can return it within 2 months for a refund. For full details
click here.

Specifications
Extension is manufactured to BS5733
Wall/rack mounting brackets
SuperClamp™ option
Internally wired
Super Burn-in Lite™
10A IEC input socket
Dimensions: the 4, 6 and 8 way height and width dimensions of the PowerBar™ are the same, only the length differs. Height: 46mm width: 59mm

4 way length: 317.5mm

6 way length: 442.5mm

8 way length: 567.5mmThe above lengths include the brackets.
Reviews

"for anyone upgrading from stock cables, especially if they own a budget to mid-priced system… yellO mains cables and PowerBar S extension blocks are a great option, which I thoroughly recommend".
Read more about the Hi-Fi Pig review
here
---
25 Year Warranty
PowerBars come with a Lifetime Guarantee - this means we will cover against manufacturing faults and defects for a minimum of 25 years.
Find out more
Upgrade Scheme
We offer up to 100% part-exchange value when you return your Russ Andrews PowerBar and upgrade to a new, higher quality, extension.
Find out more.
Overall product rating

5

/

5

reviewed by

Paul Hambleton




12 May 2022
Yes, I recommend this product.
"
Incredible Improvement In Tv Picture
"
Finally got round to sorting out the rat's nest of cables behind my TV and decided to treat myself to a power bar. I've used a Russ Andrews power cable with the set almost from new and it's now well over twelve years old. This brought a noticeable improvement at the time and I didn't expect to see much improvement from the additional power bar, but wow, how wrong can you be. The impact on picture quality I find beyond belief. The colour is more vibrant and the image sharper, I would go so far as to say virtually 3D like in HD. I will certainly be saving up to buy a further power bar to feed the Hi-Fi.

reviewed by

David Irvine




31 Oct 2019
Yes, I recommend this product.
"
The X6 Block Makes A Huge Difference!
"
I was formerly using an old RA PowerLink with it's captive Powermax lead - in itself a massive step-up from a Tacima block. However, the X6 is a massive upgrade! Superb smooth, detailed sound and it seems to enhance PRaT which will especially please NAIM owners of which I am one! Build quality is excellent which what one has come to expect from RA!

reviewed by

Jon




30 Mar 2019
Yes, I recommend this product.
I chose to write a review for this, because it really has tightened up the sound and given every instrument and voice timbre. Moreover, this is through an already highly revealing Naim 252, Supercap DR, NAP 300 DR, HDX, nDAC, 555PS plugged in into wall sockets. The upgrade is like listening to compressed MP3 then CD and music in 24 bit spreads out way further into 3D. Amazing. I can only presume the more revealing the system the greater the relative improvement.

reviewed by

Dave




10 Jan 2017
Yes, I recommend this product.
Well built and purposeful looking the sockets provide a secure fit for plugs but best of all there is a definite improvement in the sound of my system therefore I would definitely recommend it.

reviewed by

anonymous




15 Dec 2015
Yes, I recommend this product.
Genuinely impressed with this product - I'm hearing detail on my CD's I didn't know was there. Excellent build quality too - use with RA's PowerMaxPlus mains cables and you're onto a winner.