DC Plug size:
Upgrade your purchase with these options:
Delivery is charged at cost.

overview
Better sound with PowerPak II
We've taken one of the best sounding switch mode power supplies that we can find (and we've tested a few!) and then applied a number of Russ Andrews modifications that we believe give even better performance. Key capacitors have been upgraded to Russ' favoured audiograde versions and we've fitted a woven KIMBER link cable for an effective connection to your equipment.
The 12v PowerPak II can be used on any piece of equipment that requires a 12v DC power supply no greater than 24w (watts) if you're unsure please check with us before ordering)
Specifications
12v DC output, 2A max current delivery (24w)
1.5m KIMBER link cable
100V-240V input suitable for use worldwide without modification
IEC input (mains cable not supplied)
Available with a 1.3mm, 2.1mm or 2.5mm DC Jack plug
All wired Centre positive
2 Year Guarantee

Please check the specifications of your equipment/original PSU to ensure the PP II will fit and work correctly



Money Back Guarantee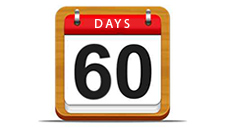 Don't forget! It may be pre-owned, but we're confident in the performance of this product that it is covered by our 60 Day Home Trial with Money Back Guarantee. Buy the product and if you're not completely satisfied, you can return it within 2 months for a refund. For full details click here.



How do I choose?
Check your specs!
The PowerPak II is suitable for a wide range of devices that require a low voltage 12v DC power supply. However, the voltage isn't the only consideration. Power supply rating (amps/watts) is also important as is the size of the DC connector.
Watts that Amp?
The PowerPak II can supply upto a maximum of 24 Watts or if your equipment lists its power requirement in Amps, it's 2A (2000mA). It is not safe to use the PowerPak II with equipment that requires power greater than 24W/2A at 12v.
Need more power? Then check out our superb Supplier which is available in a variety of voltages including 12v.
Plug Type
The PowerPak II is available fitted with a variety of connectors - 1.3, 2.1, 2.5, 3 etc..

These are the most common plug types found but there are a few different sizes that manufacturers use, so it's important to get the right one. 2.1mm or 2.5mm are the most common sizes used for 12v.

The 2.1mm / 2.5mm measurement refers to the diameter of the hole in the middle of the plug.

If you don't know which size you require, completely disconnect the power supply and wait 5 minutes for any stored power to dissipate. Use a Vernier Micrometer or a slightly easier way is to use a known size of drill bit and poke it down the middle (you're looking for a good, tight fit!).

If you're can take a Hi-res photo of the plug on your cable and email it to us, that is often all we'll need. But in some circumstances, it may be that you'll need to send us the original power supply for for inspection.
Wiring configuration (Polarity)
The PowerPak II is wired Centre positive (C+).
A DC power supplies polarity can either be centre-positive or centre-negative. Check the original powers supply you're going to replace, as this information is should be shown on the label. Poliarity is shown by the direct line going from the positive or negative symbol into the centre of the circle.
compatibility
The 12v PowerPak II has been proven to work with the following equipment, but please note manufacturers can occasionally change specifications without notice, so please do check that the PowerPak II meets the required power specification for your equipment.
Clear Audio Concept turntable (2.1mm)Clear Audio Concept turntable WOOD version (1.9mm)Original Tivoli Model One radio (2.1mm)ARCAM irDAC (2.5mm)ARCAM rPlay (2.1mm)Chord Hugo DAC (2.1mm)Chord 2Cute DAC (2.1mm)Musical Fidelity V90 range (1.3mm)Musical Fidelity MX Vinyl Phono Stage (1.3mm)Cambridge Audio DacMagic 100 (3mm)Cambridge Audio DacMagic PLUS (3mm)Dynavector P75 mk4 (2.1mm)Cambridge Audio DacMagic 200M (2.5mm)
Overall product rating

5

/

5

reviewed by

Stefan Nagiel....




24 Feb 2022
Yes, I recommend this product.
"
I Am Upgrading To Russ Andrew....
"
Adding this to my Miracord 50 confirms the above summary....Thank You Russ Andrews.

reviewed by

Max Rayapen




01 Jun 2017
Yes, I recommend this product.
"
Russ Andrews Makes A Noticeable Improvement To Your Hifi
"
I used the PowerPak II with the Yello mains cable and the Kimber USB, as I bought all three together. I connected them to my Cambridge Audio DacMagic 100. My DAC is connected to my Arcam A19 and I am using the Tannoy Revolution Signature DC6 T.
On listening I immediately noticed deeper bass ,more treble and midrange separation.
The detail in the sound is a real improvement. It is like having a new DAC

reviewed by

René Christensen




25 Feb 2017
Yes, I recommend this product.
"
Rise The Sound Quality, Close To Cd Level
"
It replaces the 12 volt DC 2A power supply, which I got together with the Cambridge - DacMagic 100.
My trust in RA´s products is high.
The outlay for the power supply is equal with the clearence price, I payed for the DacMagic 100.
Yes, I recommend this product.
Many audio equipment manufacturers design and fabricate very good equipment. In the case of my turntable, Russ Andrews PowerPak II made it even better. Presence and atmosphere are the most notable immediate changes. I am to braking it in along with a new power cord and looking forward experiencing their full potential.

The most important component of a business, are its people. A staff that has a sense of urgency, the willingness to go an extra mile, and possess a deep understanding of product and the industry is what I've found at Russ Andrews.


reviewed by

D.Lewis




03 Nov 2016
Yes, I recommend this product.
I bought one of these to replace the horrid cheap Chinese power supply that came with my turntable.

Immediate step up in quality. My set up is a teac tn300 partnered with a rega phono stage, so not the most expensive but the difference is sound quality is obvious. The background mushiness is suddenly a piano or synthesiser, it has helped to bring the background instruments clearer. I had quite a few 'not heard that before moment's.

This is an essential upgrade from the cheap and nasty Chinese power supply.