PowerPurifier MegaClamp Module
Upgrade your purchase with these options:
Delivery is charged at cost.

overview
MegaClamp module for the PowerPurifier™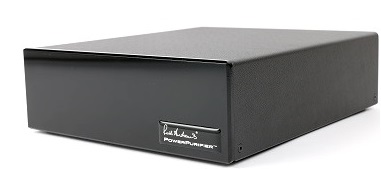 PowerPurifier™ is a new approach to mains purification; a one-box, rack-friendly solution with the potential to combat three key areas of mains contamination – spikes and surges, mains noise and Wi-Fi interference.
The modular design of the PowerPurifier means that it is easy to buy additional filters to fit to your PowerPurifier yourself.
The MegaClamp™

The MegaClamp™ offers enhanced spike and surge reduction and is many times more effective than the SuperClamp that is fitted as standard to the PowerPurifier... plus the components don't wear out.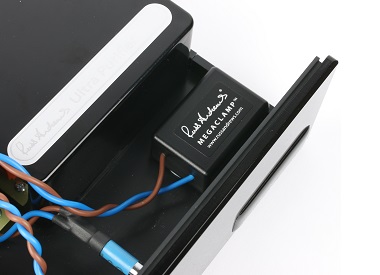 In our opinion, high voltage spikes can also cause audible degradation of Hi-Fi sound by their effect on a Hi-Fi system's power supply and by raising the background noise level in amplification circuits.
One MegaClamp module can be fitted to the PowerPurifier. Purchase this MegaClamp™ module if you already own the PowerPurifier and you want to fit the MegaClamp yourself. Full fitting instructions are included.
Money Back Guarantee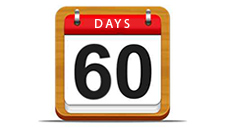 Don't forget! We are so confident in the performance of this product that it is covered by our 60 Day Home Trial with Money Back Guarantee. Buy the product and if you're not completely satisfied, you can return it within 2 months for a refund. For full details
click here.

Specifications
MegaClamp™ module for fitting to PowerPurifier™
Delivers effective spike and surge reduction and works well in conjunction with the SuperClamp that is fitted to the PowerPurifier
Designed for DIY fitting (full instructions included)
Overall product rating

5

/

5

reviewed by

Nathan




31 Mar 2018
Yes, I recommend this product.
In my circumstances adding this to my PowerPurifier didn't provide any immediately noticeable improvement in sound. It certainly wasn't detrimental to the sound though and gave peace of mind of the added protection and cleansing of the mains to my system. In the interest of fairness though I added the four ClarityMains modules very shortly after this so didn't really give chance to hear any improvement it made individually more longer term.