PowerPurifier Zapperator Module
Upgrade your purchase with these options:
Delivery is charged at cost.

overview
Mains Zapperator DIY Plug-in module for the PowerPurifier™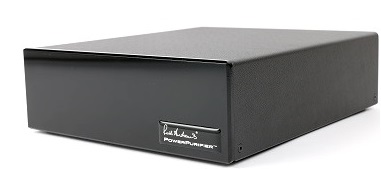 PowerPurifier™ is a new approach to mains purification; a one-box, rack-friendly solution with the potential to combat three key areas of mains contamination – spikes and surges, mains noise and Wi-Fi interference.
The modular design of the PowerPurifier™ means that it is easy to buy additional filters to fit to your PowerPurifier™ yourself.
The Mains Zapperator™

Mains Zapperators™ are a type of mains conditioner that is especially useful at dealing with very high frequency noise such as those from wireless computer networks.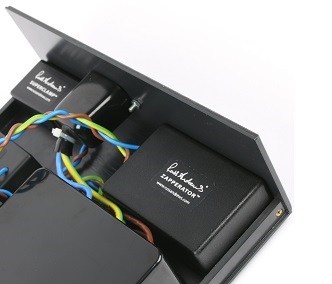 One Mains Zapperator™ can be fitted to the PowerPurifier™. Purchase this Mains Zapperator™ module if you already own the PowerPurifier™ and you want to fit the Mains Zapperator™ yourself.
We've made fitting the Mains Zapperator™ extremely easy. The module is connected using a one way, colour coded plug. Full fitting instructions are included.
Money Back Guarantee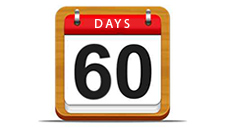 Don't forget! We are so confident in the performance of this product that it is covered by our 60 Day Home Trial with Money Back Guarantee. Buy the product and if you're not completely satisfied, you can return it within 2 months for a refund. For full details
click here.

Specifications
Mains Zapperator module for fitting to PowerPurifier™
Designed to deal specifically with very high frequency noise such as that generated by wireless computer networks
Designed for DIY fitting (full instructions included)
Overall product rating

5

/

5

reviewed by

anonymous




29 Sep 2020
Yes, I recommend this product.
"
Added Benefits All Around!
"
I've been listening with the Zapperator for a month or so now and I'm really impressed. The largest change in my system with the Zapp in my PowerPurifier is the space around highs: airy and crystal clear. It's really taken the edge off of what was previously a little bit of a sound soup! A pleasant surprise is the affect it's had on my TV picture. My Purifier is plugged into a socket near the TV and the benefit is clear. Colours are sharper and edges much better defied. All-in-all a worthwhile addition!

reviewed by

Nathan




31 Mar 2018
Yes, I recommend this product.
"
Very Worthwhile Upgrade...
"
In my circumstances adding this to my PowerPurifier brought a very noticeable improvement in clarity and particularly dynamic punch.