Upgrade your purchase with these options:
Delivery is charged at cost.

overview
About roon nucleus
Anyone visiting a Hi-Fi show in the last couple of years can't have failed to have noticed the new software used by many of the exhibitors to play their digital music – Roon. We've become big fans and we think it's the best way to navigate your digital music collection. Until now, Roon has existed solely as software designed to run on your existing Mac, PC or Linux computer… but that has now changed with the introduction of nucleus - the first model to see Roon step into the hardware market. We've seen nucleus, tried it and we were so impressed that we just had to include it in the Russ Andrews range.
---
The second generation of the Nucleus was released in September 2019. Specifications have largely stayed the same across both models with the exception of the following; Each model gets an additional HDMI output and a sleeker, lower profile case design. Both units can now accepts hard drives up to 15mm (previously 9mm) Lastly the new-look Roon Nucleus is now manufactured in the USA and comes with more eco-friendly packaging. Roon Labs says the changes made in the 2019 Nucleus and Nucleus+ have no impact on any other specifications or the overall user experience.
---
From the beginning, the nucleus family was designed to do one thing and one thing only - manage and distribute your precious music in a completely intuitive and frustration-free way. Unshackled from the limitations of a normal computer, roon software and now the nucleus hardware can deliver the ultimate musical experience. Both units look identical from the outside, but it's the inside that counts so lets' look at the PLUS version...
roon nucleus+
is the best server roon make. It features a powerful i7 processor and increased RAM storage over the standard nucleus. What does this mean? Essentially blistering fast performance from the start-up time (less than 3 seconds) to a fast, fluid and engaging experience.
roon nucleus+
is perfect for large libraries in excess of 12,000 albums. If you want to play your music through multiple 'roon ready' hifi components around the home. Want accesses to sophisticated DSP (Digital Signal Processing) options. Or if you simply want the best.
What is the roon software?
Roon is essentially a music management system which organises your collection of digital music, whether that's your collection of ripped CDs, music you have purchased and downloaded, or streamed via the Tidal streaming service.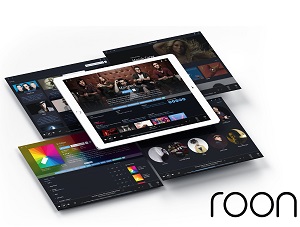 Roon's software developers had previously designed Sooloos (which was bought and enthusiastically developed by Meridian), but the engineers split from Meridian a few years ago to concentrate on the new system that became Roon. Since then Roon has gone on to become best-in-class; it looks at your music and finds photos, bios, reviews, lyrics, and concert dates, and makes connections between artists, composers, performers, conductors, and producers. In effect roon presents a searchable, surfable magazine about your music collection.
What is the nucleus hardware?
Computer audio needs a number of distinct elements to work. In general, you need some sort of computer to manage the software that displays your collection of music; you need the software itself; somewhere to store your music files; something to convert the music which will be in a digital format to analogue for your Hi-Fi system; and finally a display of some sort to allow you to visually see your music, navigate your collection and play and pause your music.

With the introduction of the Nucleus, Roon have provided the 'brain' that is dedicated to the single task of running the pre-loaded Roon software. Nucleus, therefore, is tasked with just the one job rather than being a 'jack-of-all-trades' like a conventional computer. This has a distinct advantage for the audiophile because it is effectively a high-end 'digital transport' dedicated to the single task of serving the listener with high quality music in a highly intuitive and interactive format.
Who is it for?
If you are an existing Roon user, Nucleus is the ultimate machine to manage your music collection. It's fanless, silent and astonishingly fast in operation – we timed it taking about 3 seconds from switch on to being ready to play music. If you are new to Roon, Nucleus is the ultimate foundation on which to build your computer audio system. We can help you to put together a superb sounding system with Roon and Nucleus as the basis for managing your digital music collection.
How would you use it?

Nucleus and Nucleus+ come preloaded with Roon, but you'll need to purchase a Roon subscription to unlock its functionality: the subscription costs $119 per year or $699 for a lifetime subscription (approx. £90 or £540 as we write).Nucleus is designed to have storage for your digital music attached – this could be a 2.5" SATA drive added internally to Nucleus (it's easy for the user to do this), or network attached storage (by adding a NAS drive). One of the simplest ways to add storage though is via one of the two USB sockets on the back – simply connect a USB hard drive. The other USB socket can be used to add a USB DAC – there are no analogue or digital outputs on Nucleus. Another way of getting audio out of Nucleus is, if your amp supports it, via the HDMI output. In our opinion, however, the best way is to connect it via its network connection to one of the growing number of Roonready devices or Roon-tested DACs: Roon call these 'endpoints'.

Companies such as Linn, Naim, Meridian, Chord, Creek and Pro-Ject are already on board and there are many others. Roon will recognise the endpoints and send audio optimised for them and in some cases allow you to control their volume from within the Roon software. Nucleus works brilliantly with two DACs from Meridian – the 218 and the 251. The 218 gives you analogue outputs to connect to a conventional Hi-Fi amplifier, and the 251 incorporates Meridian amplification – just add speakers. Finally you'll need two more things – an internet connection, and a tablet, smart phone or computer to view and navigate your music collection – Roon works with most recent iPhone and Android devices, or Mac or PC.
How does Roon and Nucleus work with my CDs?
First the digital information from your CDs i.e. the music must be transferred to a hard drive which is then connected either via your network or to an internal drive inside the Nucleus. We call this process CD ripping.
We offer a CD ripping service whereby we can collect your CDs and then use our automated ripping machine to transfer the information onto a hard drive and then deliver everything back to you.
You can read more about the service
HERE
Once you have your music on the hard drive and connected to your network, the Roon software will take care of the rest. We've found simply installing Roon onto a modern iPad works best. Roon will scan your network looking for your music and then catalogue it by creating its own library. Once complete, you'll be able to access your library and play music.
nucleus+ Specifications
---
i7 processor
8GB RAM
128GB OS SSD
Supports Libraries OVER 12,000 albums
Support for OVER five zones
Gigabit ethernet
2x USB 3.0 port
2 x HDMI (stereo and multi-channel audio output)
2.5" SATA SSD or HDD up to 15mm drive height
Powered by 19V external power supply
Dimensions: 267mm (W) x 267mm (D) x 61mm (H)
Weight: 3.2kg
---
Money Back Guarantee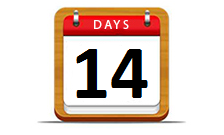 Don't forget! We are so confident in the performance of this product that it is covered by our 14 Day Home Equipment Trial with Money Back Guarantee. Buy the product and if you're not completely satisfied, you can return it within 2 weeks for a refund. For full details
click here.
---