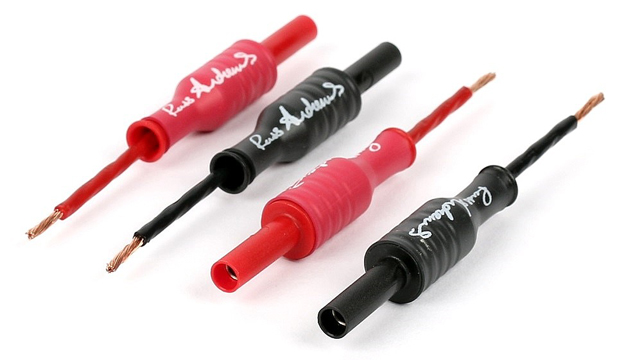 Most Hi-Fi components and loudspeakers have the facility to take any size of speaker cable, whether terminated with bananas or spades, or simply bare wire. However, there are occasions where this is not possible due to the components being fitted with 'spring clips'.

We tend to associate these with cheaper kit and 'mini systems' nowadays, but any aficionado of vintage Hi-Fi will know that many a higher end component from the past also came fitted with these (remember; back in the day we were still using 'bell wire' so that's all the sockets were designed to accommodate). They can also be found on many Home Cinema amps too.

Whatever piece of equipment you have with these sockets, in standard form they limit the size of speaker cable you can use and that's where our Spring Clip Adaptors come in.

Click here to buy Spring Clip Adaptors

Allowing you to use superior quality speaker cables

Spring Clip Adaptors use Kimber's very high purity copper cable with Teflon insulation, to plug into the spring clips, and feature high quality 'female' banana sockets at the other end, to connect any size of speaker cable fitted with 4mm banana plugs.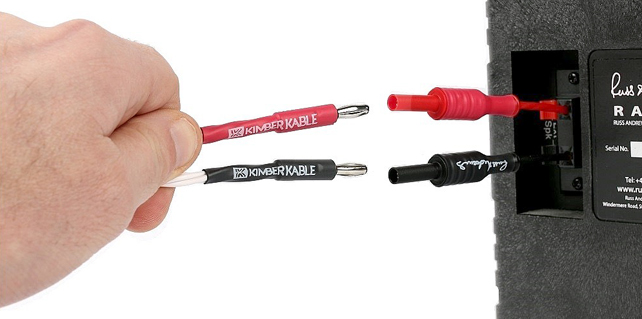 Spring Clip Adaptors shown fitted to the spring terminals on a loudspeaker.
The reviewer also notes that the Spring Clip Adaptors can be used to convert older loudspeakers with 'captive wires': "cut the integral cable off to a short length at the speaker and then solder another set of adaptors to the cable from the speaker, thus enabling the use of a higher quality cable fitted with banana plugs".

Again, there are numerous excellent vintage speakers out there that feature captive leads, so this is a real bonus for anyone wanting to improve their performance without having to go the 'whole hog' by fitting speaker binding posts.

Quality counts

He tested the adaptors on a number of components and found them easy to fit with a firm grip in the spring clips. Likewise, the banana sockets fitted to the adaptors – which he notes are "clearly good quality" – also "offer a firm grip on the banana plugs fitted to the speaker cables".

He was obviously impressed, noting that the adaptors are "extremely well made, great value for money and use high quality sockets and wire", and summarises thus: "As such, they provide a perfect solution to the problem of interfacing banana plug cables and spring clip fittings".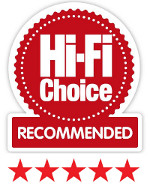 Magazine: Hi-Fi Choice
Issue: June 2021
Verdict: Five Stars Recommended
Click here to buy Spring Clip Adaptors